With the gaming industry projected to top over $100 billion dollars by the end of 2020, statistics show that the recent spike in gaming popularity is partially due to the increased popularity of streaming and eSports competitions around the globe.
With this steady rise of eSports comes a new wave of pro gamers across multiple platforms and games, with big prize money also on offer for the top-tier gamers. With eSports continuing to grow around the world and here in Australia, there are more people than ever before gaming competitively, but just what is an eSports competition, and how can you get involved? Canstar Blue covers all the essentials in this article surrounding the trending online sport.
What is eSports?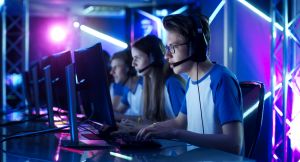 eSports, also known as electronic sports, is a form of competition on various video games and consoles. eSports generally consists of professional gamers, either in a team or playing as an individual, competing to win the game or complete the game mode's objective, with prize money and international rankings the reward for winning. Most eSports competitions will focus on games that have a large fanbase and audience, allowing the competitions to be broadcast online, similar to any other major sporting event.
Is eSports a real sport?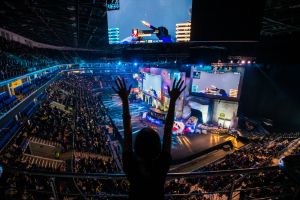 With eSports blossoming into a multi-billion-dollar industry, people are starting to take gamers a bit more seriously, with pro gamers now being officially classified as athletes and talk of debuting eSports at the Olympics! The International Olympic Committee (IOC) previously announced that competitive video games could be considered as an Olympic sport – and have recently clarified, saying they are only ready to support traditional sport video games such as basketball (NBA2K) and soccer (FIFA) rather than other popular eSports games such as Fortnite, Counter Strike: GO, League of Legends and Dota 2.
How do I get involved with eSports competitions?
A lot of prospective gamers are sometimes discouraged by the long and windy road it takes to get into eSports, as like other competitive sports it takes a lot of time, effort and skill to make it to the top tier. If you think you've got what it takes to be successful in the eSports world, then look at the tips below to help get you a jump start on your gaming career!
Watch local streamers and eSports tournaments to get a feel for the environment and competition.
Choose a popular game that's played at an eSports level and stick with it.
Pick your platform, whether it's PC, Xbox or PlayStation.
Look at popular methods and strategies online to help improve your skills and overall game.
Play as much as possible to maximise proficiencies in the game.
Invest your money into quality gaming equipment that enhances your performance.
Try to network with other gamers and make a name for yourself through streaming or video platforms such as Twitch or YouTube.
Sign up for nearby eSports leagues and competitions.
If you're successful in minor competitions, you may get invited to start competing in larger eSport tournaments.
How to watch eSports competitions online
esportsguide.com is one of the leading online sites for watching live eSports competitions, as it lists all major events in multiple games and leagues. You can also watch eSports matches and tournaments on YouTube, Twitch, Mixer from Microsoft and even Facebook Gaming, although what tournaments and games are played will depend on each platform.
eSports competitions in Australia
While Australia might not be at the forefront of eSport gaming, the nation has been known for a good crop of gamers, with eSport competitions such as the Australian eSports League High School Cup and League of Legends High School League having operated for years. As most of the big names and prize money is overseas, Australian eSports is a great avenue to get started before taking it to the global stage.
How much can you win at eSports?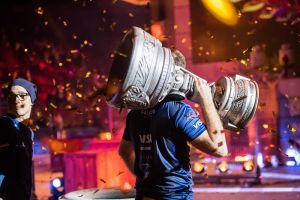 eSports competition winnings can range anywhere from $1,000 to $5,000,000, as the amount of fanfare, level of competition and broadcasting deals usually determine the level of prize money. There are also many professional eSports leagues where players can actually sign contracts and get paid for competing, along with endorsements and sponsorships also available, meaning there is plenty of money to be made in eSports if you're competing at a high level.
Should I pursue a career in eSports?
While making money through playing video games can seem like a dream come true, eSports and competitive gaming isn't for the faint hearted, as it requires a lot of dedication to your chosen game, as well as investing in the right computer and technology, and plenty of practice to get the edge over your opponents. But while that may seem daunting to begin with, eSports and the gaming industry are going from strength to strength, making it a good time to begin investigating how to get into the industry and what it takes to become a professional gamer. A good first step is sorting out your internet, so be sure to check out internet plans for gamers in the table below.
Internet Plans for Gamers
The following table shows a selection of published NBN 50 plans on Canstar Blue's database, listed in order of monthly cost, from lowest to highest, and then by alphabetical order. Use our comparison tool to see plans from a range of other providers. This is a selection of products with links to referral partners.
Photo credits: ziiinvn/shutterstock.com, Gorodenkoff/shutterstock.com, Roman Kosolapov/shutterstock.com, Andrey_Popov/shutterstock.com