The Halo: Master Chief Collection is a must-have on the PC – whether you're a long-time Halo lover or yet to meet Master Chief John-117 as the series takes you on a classic and iconic adventure through six legendary Halo games optimised for PC. This collection of remastered HDR and 4K Halo games places PC users in a fairly unique and integrated environment, with each game being delivered over time to help enhance the gamer's experience as the collection starts off with Halo: Reach and finishes with Halo 4 in 2020, writes Tom Doyle.
The whole Master Chief collection will offer over 120 multiplayer maps and 67 campaign missions as it's safe to say developers, 343 Industries have provided enough Halo content to keep PC gamers happy for a long time. Switch between the classic game graphics and the fully enhanced version to experience the rise of Spartan 117 in what is a long-awaited collection of one of the most beloved gaming franchises in history. Watch below for the announcement trailer of the Master Chief Collection on PC!
Halo Release Dates
The exact release dates for the games in Halo: Master Chief Collection are not confirmed as of yet with Halo Reach currently being the only game out of the collection available to play on PC via Steam and Microsoft. The games will be released in chronological order, according to the series' lore as follows:
Halo: Reach: 3 December 2019
Halo: Combat Evolved Anniversary: Unknown
Halo 2: Anniversary: Unknown
Halo 3: Unknown
Halo 3: ODST: Unknown
Halo 4: Sometime in 2020
With Halo: Reach dropping last week on 3rd December and the release dates remaining a secret on the rest of the games, developers are planning to evolve the collection long-term with influence from the Halo community. It's likely new modes, weapons and missions will be seen in the upcoming release of the collection's games, with developers of the series wanting to keep it fresh and engaging. Modernising near decade old Xbox 360 games into dynamic PC versions can take time, as developers are still working on optimising the rest of the collection for PC with more information on the unreleased games being available in the near future.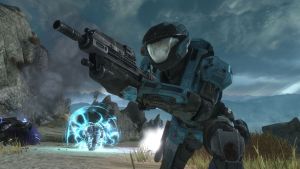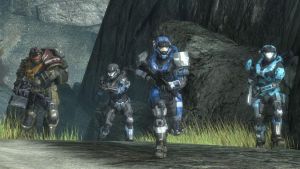 Remastered Halo: Reach
Halo: The Master Chief Collection has 700 achievements totalling to 7000 total points, with the newly available Halo: Reach having 100 new achievements for gamers to complete. With information on the unreleased games in the collection being little to none, fans are treated with a remastered Halo: Reach in the meantime to fill their curiosity on what's to come in the future. 4K quality and an uncapped frame rate are seen in the PC Halo: Reach, coupled with some fun multiplayer environments and remastered campaign missions giving gamers the unforgettable experience of the pivotal battle for planet Reach as Noble team fights to save humanity's last hope.
Developers 343 Industries curated and modernised this classic but aged collection of Halo games to be specifically constructed for PC. With embedded mouse and keyboard support and visual capabilities of up to 4K UHD and HDR, gamers were ecstatic when they first heard news of Halo finally making an entrance back onto the PC platform in such style. Halo: Reach is the first Halo game to hit PC since Microsoft's unfortunate Halo 2 Vista debacle 12 years ago, as the Master Chief collection has been topping Steam charts ever since its release last week. Watch below for gameplay of the mode Firefight in Halo: Reach – The Master Chief Collection.
Is it worth it?
Halo: The Master Chief Collection on PC is a newly integrated experience catering for gamers from all backgrounds as it provides dedicated remastering and optimised gameplay for one of the most celebrated gaming franchises in history. The collection is available now for purchase at Steam and Microsoft.
 Game release date: Full Collection TBC | Halo: Reach: Out now
Available on: PC
RRP: $39.99 – Halo: Master Chief Collection | $9.99 – Individual Halo Titles
Internet Plans for Gamers
The following table shows a selection of published NBN 50 plans on Canstar Blue's database, listed in order of monthly cost, from lowest to highest, and then by alphabetical order. Use our comparison tool to see plans from a range of other providers. This is a selection of products with links to referral partners.
Photo Credit: Steam.com