Sony's upcoming next-gen console release, PlayStation 5, is quickly garnering traction at the top of the gaming list, as its 'future-proof' technology is promised to deliver gamers with immersive experiences that change the way they play with enhanced visuals and sound. With new and improved DualShock controllers, 8K resolution capabilities and internal SSD storage, the PlayStation 5 is set to battle out Xbox Series X for the best next-gen console as they are both slated for release in December 2020.
As Sony continues to keep gamers in the dark with official specs and information surrounding the PlayStation 5, we have compiled all the currently released and certified information on the next-gen console from Sony to get a better idea on the PlayStation 5. Watch below for a look at the PlayStation 5's features from CES 2020!
PlayStation 5 Console Specs
Sony looks to be 'future-proofing' the PlayStation 5 as it will be able to support up to 8K resolution. With most televisions on the market currently selling with the benchmark of 4K quality, this strategy should increase the PlayStation 5's longevity as 8K begins to become widely-adopted in the future. Instead of the traditional internal HDD storage seen in many of the consoles used today, the PlayStation 5 will be sporting an internal SSD. With HDDs using moving parts to analyse and write information, the SDDs is seen as superior for game performance as it has no moving parts and its data is stored on flash-memory chips, making high-quality games typically run better on SDD storage. Look below for a list of the official specs released by Sony.
Hardware – AMD Ryzen 8-core and Custom Radeon Navi
Output – Capabilities of 8K resolution and 120fps
Optical Drive – 4K Blu-ray
Audio – 3D Audio Sound
PSVR Support – Yes
Storage – Expandable SSD storage modules
Backwards Compatibility – Yes
USB-C Charging – Yes
Sony claims the PlayStation 5 will support hardware-based ray tracing, which if true will enhance gaming visuals by shaping how the light and shadows interact with 3D environments. As seen above, the hardware (GPU and CPU) will feature a custom GPU based on the Radeon Navi and a CPU based on AMD's third generation Ryzen line, with 8 cores of the new Zen 2 microarchitecture.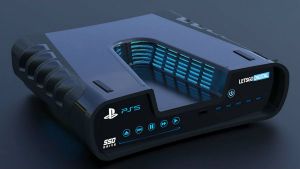 New DualShock Controllers and Games
New DualShocks will be rolling out with the PlayStation 5 as Sony announced the changes they will be making to their new controllers which includes the adoption of 'haptic' feedback, replacing the traditional 'rumble' technology which will give gamers a diverse range of more accurate feedback. Sony has also announced they will have adaptive triggers on the new DualShocks, as this will provide more realistic gameplay powered by programmed resistance within the trigger buttons on the controller.
It's believed Sony will be integrating their subscription-based cloud streaming service, PlayStation Now and its Remote Play feature into the PlayStation 5. PlayStation Now currently allows players to stream games from their consoles to devices such as smartphones, tablets and the PS Vita as its criticism from lag issues and disconnects could be resolved when implemented alongside the next-gen power of the PlayStation 5. Another feature that could be prevalent if the service was applied is a voice assistant for gamers, as this could be extremely helpful with time-saving and retrieving more resourceful answers rather than an online search.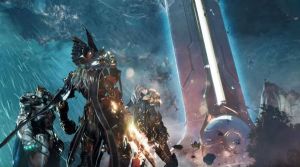 Godfall is one of the only confirmed PlayStation 5 titles so far, as the fantasy action RPG will be exclusive to the new console. With Godfall being developed by the team behind Borderlands, the looter-slasher type game will undoubtedly provide gamers with the next-gen capabilities needed to experience cutting-edge graphics and gameplay like never before. Sony has released a trailer of Godfall which claims is entirely captured by in-game footage, as if true provides PlayStation lovers with a good indication of the gameplay to expect with the PlayStation 5. Watch below for the Godfall reveal trailer!
So, when can I buy the PlayStation 5?
The PlayStation 5 is already making waves through the gaming industry, as its promised longevity and next-gen gameplay along with top-tier game exclusives is giving the 100 million+ gamers in the PlayStation community a lot of hope for the holiday season. Sony's PlayStation 5 will be available for purchase in December, 2020.
Internet Plans for Gamers
The following table shows a selection of published NBN 50 plans on Canstar Blue's database, listed in order of monthly cost, from lowest to highest, and then by alphabetical order. Use our comparison tool to see plans from a range of other providers. This is a selection of products with links to referral partners.
Picture credits: charnsitr/shutterstock.com