The world of Pokémon has long been a fan-favourite, with the sheer variety and expansion of the Pocket Monsters becoming a deeply ingrained part of many lives. And while the classic Pokémon games often reign supreme upon each new release, there are a few of us who look for something a bit different, and Nintendo are set to deliver with Pokémon Snap.
A follow up to the 1999 classic 'Pokémon Snap', the new Pokémon Snap is a first-person simulation game exclusive to the Nintendo Switch, and giving Pokémon fans – new and old – something to look forward to as its release date is set on April 30, 2021. If you're looking to get behind the camera, find out all you need to know in this Canstar Blue article.
Pokémon Snap Gameplay, Photo Ranks and Scores
Play as a budding Pokémon photographer and explore the wilderness to get the best shot of a variety of Pokémon in their natural habitats, with locations based on the Lental Region, covering jungles, deserts and vast oceans. Jump in the NEO-ONE to help Professor Mirror and his team research Pokémon and complete the Photodex. With a variety of new features when compared to the original game, the 2021 Pokémon Snap looks to capture that same magic with a new generation of fans and Pokémon.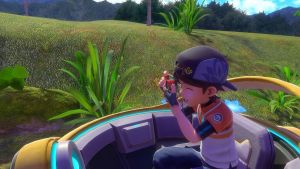 Photos are based on a ranking system, with various factors influencing the final score you get from each score. Factors include:
Pose
Size
Direction
Placement
Other Pokémon
Background
You will have several items that can be used to help capture some great moments with the Pokémon. These include throwing them fruit or playing a melody to get their attention, as doing either will provoke a unique response from the Pokémon, creating the opportunity for an awesome picture and massive score. These scores can be shared via in-game rankings so you can compare your shots with other Pokémon photographers around the world, giving fans an extra element to the game, and another step-up from the original.
You can also save your favourite Pokémon photos to your personal in-game album so you can adjust them to your liking. Once you have finished a course, simply go to Re-Snap mode to edit the brightness, zoom, blur and other aspects of your Pokémon snap. Go that extra step further and add frames, stickers and filters to really put your signature touch on the photo. Take a look at the in-game community to get an idea on what photos everyone else are taking, as you are able to share your best photos with family, friends and the online community.
Pokémon Snap: Illumina Glow and New Pokémon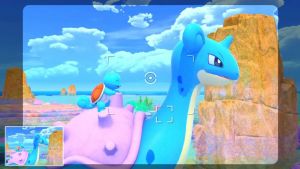 In the Lental region, Pokémon and vegetation have sometimes been seen to glow. Work alongside Professor Mirror and his team to help discover the mystery of the Illumina Phenomenon. The photos and observations you capture on your travels may be the key to learning about this strange occurrence.
And don't forget to snap away at both new and classic Pokémon, with Pokémon from the Classic generation all the way through to Generation 8 have reportedly been confirmed, although the final number of inclusions is still under wraps. But given that less than half of the original Pokémon were included in the 1999 version of the game, it's a low bar to surpass for the revamp.
Will Pokémon Snap be Worth It?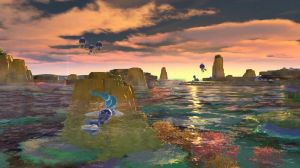 New Pokémon Snap follows the footsteps of the 1999 title as its bursting with colourful gameplay, but looks to go beyond its predecessor, combining easy yet engaging mechanics with a whole new generation of Pokémon and features. Set for exclusive Nintendo Switch release on April 30, 2021, Pokémon Snap looks to be a unique and captivating title for both Pokémon and Nintendo lovers alike!
Pokémon Snap Details
Game release date: April 30, 2021
Available on: Nintendo Switch
RRP: $59.99
Internet Plans for Gamers
The following table shows a selection of published NBN 50 plans on Canstar Blue's database, listed in order of monthly cost, from lowest to highest, and then by alphabetical order. Use our comparison tool to see plans from a range of other providers. This is a selection of products with links to referral partners.
Photo Credit: Nintendo