The way we consume entertainment has changed significantly in the past decade. Subscription services and easy-to-access home entertainment are a huge part of how we Aussies live, and Telstra has been one of the leading telcos in bringing entertainment bundles and services to its customers.
Now you can add gaming to the list of entertainment options from Telstra, thanks to a new and exclusive partnership between Telstra and Microsoft with the launch of the 'Xbox All Access' package.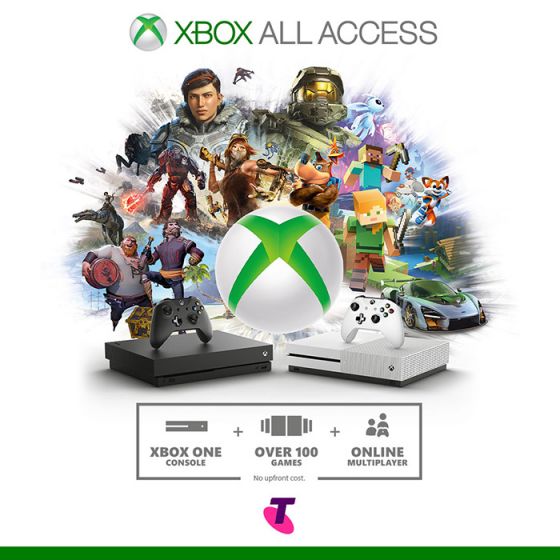 "Xbox All Access with Telstra will do for gaming what Netflix and Spotify did for the content streaming market. When we first introduced Telstra TV, more than half of our customers had never streamed TV shows or movies before. Today, we have around 1.5 million Telstra TVs in Aussie homes." said Telstra Group Executive Consumer and Small Business, Michael Ackland.
According to research from the Interactive Games & Entertainment Association, two-thirds of Aussie households play video games, with 91 per cent owning some sort of gaming device. The average age of gamers in Australia is 34 years old, with females making up nearly half of all gamers. Age is also no barrier, with 42 per cent of Aussies aged 65 and over identifying as gamers, and less than a quarter of players are aged under 18. These numbers show that gaming does have something for everyone, and can be an important entertainment inclusion to households across the country.
Xbox Business Lead ANZ, Tania Chee says "At Xbox we believe strongly in choice, so we are thrilled to be bringing Xbox All Access to Aussie gamers with Telstra." Microsoft, through this exclusive partnership with Telstra, is bringing a new form of gaming subscription to the Australian market, which serves as one of the first markets in the world to be introduced to Xbox All Access.
What is the Xbox All Access package from Telstra?
Earlier in 2019, Telstra rolled out new postpaid plans with simpler and customisable offerings, including options to add on technology and build your own bundled plans. Much like its other entertainment bundles, such as Telstra TV,  you'll be able to add on one of the two Xbox All Access 24-month packages to your eligible monthly home internet or postpaid phone plan for an additional monthly cost.
What you'll get with your Xbox All Access package is an Xbox console — you can choose between the Xbox One S Forza Horizon 4 bundle (RRP $399) and the Xbox One X Forza Horizon 4 bundle (RRP $649) — and a subscription to Xbox Games Pass Ultimate, with access to over 100 high-quality console and PC games. Your Xbox is also bundled with a token for the full download of the Forza Horizon 4 game with the LEGO Speed Champions add-on, so you'll have something to play straight off the bat.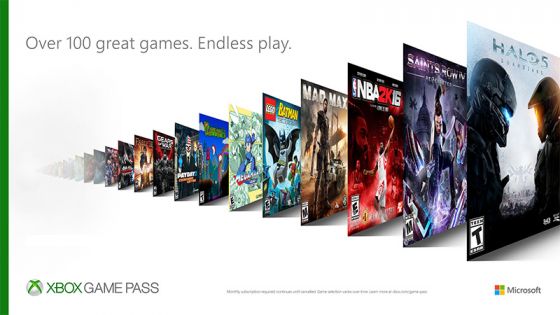 The Xbox Games Pass Ultimate is a monthly subscription that would normally set you back $15.95 per month. The subscription includes access to over 100 games for your console and PC, along with access to the benefits of the Xbox Live Gold pass including online multiplayer, deals and discounts along with free games every month.
If you wanted all of this content without the $15.95 Games Pass Ultimate subscription, you would pay $4.95 per month for the Xbox Game Pass for PC, $10.95 per month for the Xbox Game Pass for Console, and $10.95 per month for Xbox Live Gold — that's $27.85 per month in total. For the optimal Xbox experience, the Ultimate subscription does offer value for money.
How much is the Xbox All Access package?
New and existing Telstra customers on eligible plans have a choice between the Xbox One S bundle or the Xbox One X bundle. The One S bundles includes the Xbox One S console, along with the Games Pass Ultimate and Forza Horizon 4 + LEGO Speed Champions — all for an additional $27 per month over 24 months (minimum cost of $648, plus your mobile or broadband plan fees).
The One X package includes the Xbox One X console — the newer of the two consoles with a true 4K gaming experience — along with the Games Pass Ultimate subscription and Forza Horizon 4 + LEGO Speed Champions, all for $38 per month over 24 months (minimum of $912, plus your Telstra plan fees).
You'll be able to buy out your console at any time, and if you're interested in the new Xbox console launching in 2020 (currently nicknamed 'Project Scarlett'), Telstra has even confirmed that you will have the option to upgrade. More information on upgrading will come sometime in early 2020.
These plans have no upfront costs, but if you decide to cancel your plan at any time before the 24-month contract ends, you'll be required to pay out the remainder of your console and you'll lose access to your included Games Pass Ultimate subscription. Once your 24-month plan is over, your Games Pass Ultimate subscription will roll over to a standalone subscription at the current subscription price.
Keep in mind that these plan prices are all separate from your eligible home internet or postpaid mobile plan costs.
Telstra internet plans for gamers
A quality internet connection is essential for a quality gaming experience, especially for online games. While there are no internet plans optimised for gaming currently available from Telstra, the telco has confirmed that a fixed broadband product will be introduced in 2020. This product will be focused on optimising the customer's gaming experience by improving online latency and prioritising gaming traffic at home in order to help reduce lag.
Telstra's expanding 5G network also looks as if it may play some part towards improving the online gaming experience, so there might be more news in the new year and as more 5G sites go live across the country.
As for Telstra's current NBN offers, you can pick up NBN plans on the NBN 50 speed tier, which NBN Co recommends as adequate for online gaming. However, for an optimised gaming experience, you might find NBN 100 could be a better option for you.
To get NBN 100 speeds on a Telstra NBN plan, you'll need to sign up for a NBN 50 plan and add on the NBN 100 'speed boost' at the checkout for an additional $30 per month (this is in addition to the NBN 50 plan fees). Telstra does recommend this 'speed boost' for a super-responsive online gaming experience.
To give you an idea of what Telstra has to offer on the Standard Plus (NBN 50) speed tier, the following table includes all published Telstra NBN 50 plans on Canstar Blue's database, listed in order of monthly cost, from the lowest to highest. Use our comparison tool to see all plans available on Canstar Blue's database. This is a selection of products with links to a referral partner.
Telstra Plus Rewards
New and existing Telstra customers are able to access the Telstra Plus rewards program. Simply by paying your bills, you'll be able to earn points which can be used towards buying devices and tech accessories in the Telstra Plus Rewards store. You'll also get access to offers such as discounted sports tickets and pre-sale concert tickets.
As a bonus for Telstra customers, if you sign up for one of the Xbox All Access packages, you may be eligible for a bonus Xbox One Chat headset. Visit the Telstra Plus Rewards store for more details.
Internet Plans for Gamers
The following table shows a selection of published NBN 50 plans on Canstar Blue's database, listed in order of monthly cost, from lowest to highest, and then by alphabetical order. Use our comparison tool to see plans from a range of other providers. This is a selection of products with links to referral partners.