Looking to add some excitement to your Xbox game collection, without having to worry about the price tag? As much fun as they provide, video games can be expensive, particularly when you consider the latest titles, additional content and subscription costs to play online with friends. But thankfully there's a few options to allow you to play on a budget, including free games. But where exactly can you find free games, and are they worth playing? Canstar Blue looks at some of the best free-to-play games on the Xbox, and how you can play them.
Best free games on Xbox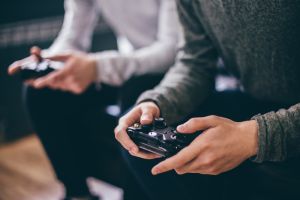 There are plenty of free games available on the Xbox store, with roughly 80 free-to-play titles showcasing a diverse range of games made for Xbox One, backwards-compatible Xbox 360 and original Xbox titles, with plenty of genres and developers showcased. While there are plenty of titles to choose from and try out, here are, in this author's opinion, some of the best free games available on Xbox:
Fortnite
Brawlhalla
Rocket League
Apex Legends
Call of Duty: Warzone
Fortnite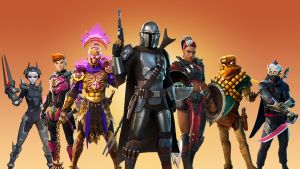 Needing no introduction, Fortnite has consistently been one of the most popular battle-royale games to date, as its colourful and animated gameplay entices plenty of players to log in and play every day. With Fortnite recently releasing a new Mandalorian-themed season with a brand-new map, battle pass and characters, now is the best time to hop on this awesome free-to-play game and see for yourself! However, it should be noted that while the game itself is free to play, you can also make purchases in game on new outfits, skins and other accessories.
Brawlhalla
Brawlhalla is a jam-packed, 2D fighting game that pits you against up to eight players – both online and locally – to see who is the last Legend standing! With over 40 Legends to choose from, all of whom provide unique playstyles with various abilities, weapon combos, move sets and more, Brawlhalla is an ideal fit for fans of fighting-games who are after a different flavour to the big guns of Tekken and Street Fighter. Brawlhalla also has multiple releases and versions, with The Walking Dead also featuring to give fans of the show or graphic novel a chance to play as your favourite characters.
Rocket League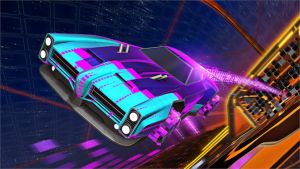 Only recently becoming free-to-play, Rocket League is a long-time fan favourite that has provided gamers with years of turbo-filled fun as you pilot vehicles to outmanoeuvre opponents and score goals. You can either play solo, team up with friends or try your hand at the competitive leagues, with plenty of unlockables to achieve as you put the pedal to the metal to come out on top as the time runs out. As with other games, you can make in-game purchases to unlock new vehicle skins and abilities, or you can enjoy the game for free.
Apex Legends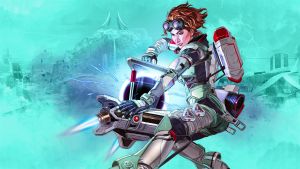 One of the first free-to-play battle-royale games to break through, Apex Legends is a refreshing take on the inflated battle-royale genre. EA's battle-royale contender has been extremely popular since its release in early 2019, with Season 7: Ascension recently released, giving keen players new vehicles, a new map and plenty of additional content to enjoy. Similar to other battle-royale games, you can further customise your character through in-game purchases, although you can play and enjoy the game itself for free.
Call of Duty: Warzone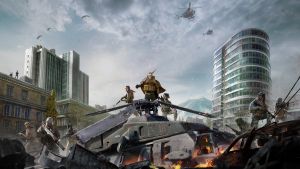 Similar to Fortnite in its immense popularity across the world, Warzone is a massive combat battle-royale experience, allowing up to 150 players to play in each game. Warzone is a free-to-play game that can also be accessible through the Modern Warfare and Call of Duty Black Ops: Cold War Main Menus, meaning you have a few options to choose from if you're keen to jump into a game. With Call of Duty finally succumbing to the battle-royale hype, Warzone looks to give gamers the best of both worlds, as well as plenty of opportunities to enjoy games online with friends.
How do I play free games on my Xbox?
To access free games on Xbox, you'll first have to sign up to either Xbox Live or Game Pass, with each offering free games for users to choose from, or free trials and additional content for you to check out. You can search via your Xbox account, or through the Microsoft store, with the gaming library regularly cycled and updated to give you plenty of variety when it comes to choosing a new game.
Once you've found the title you're looking for, simply click on the 'Get' or 'Download' button, where the game will then be downloaded to your account, allowing you to play once it's installed. Unfortunately, as Xbox Live or Xbox Game Pass require a subscription cost to use the service, your free game isn't necessarily 'free', but more an extra that's included within your subscription cost. But considering you have a wide variety of game titles to choose from, it may be well worth the cost.
Are the free Xbox games worth getting?
It's hard to turn down a free game, particularly when you consider that most games nowadays are upwards of $100 for a new release. While you'll need to spend a bit of money in the form of an Xbox Live or Game Pass membership in order to be able to play a free game (taking some of the shine off your 'free' game), being able to experience a new game for free can be hard to beat, particularly if you're looking to experience something completely new in the form of Fortnite or Apex's latest season releases, or looking to go down the nostalgic path of an Xbox 360 game.
Of course, some free games will be worth exactly what you pay for them, so don't expect every free game to be a diamond in the rough, but if you're craving something different for your next gaming session, looking into the free titles available on the Xbox store may prove to be well worth investing your time in.
Internet Plans for Gamers
The following table shows a selection of published NBN 50 plans on Canstar Blue's database, listed in order of monthly cost, from lowest to highest, and then by alphabetical order. Use our comparison tool to see plans from a range of other providers. This is a selection of products with links to referral partners.

Photo credit: amirraizat/shutterstock.com, soul kitchen/shutterstock.com, xbox.com.au