Trials Rising is a multiplayer 2.5D racing/motorcross game developed by RedLynx and released by Ubisoft. It's available on PC, Xbox One, PS4 and Nintendo Switch as of February 2019, writes Tom Doyle.
Trials Rising is the first mainline entry in the Trials series since 2014's Trials Fusion, as they have taken this chapter to the next level with more customisation than ever before, alongside new exciting maps and track building.
Trials Rising showcases fresh visuals and gameplay from its predecessors, as the new locations, bikes and stunts readily available show the effort and detail put into this chapter of the series. Watch below for the official announcement trailer!
What can you customise?
A large selection of bikes make a return to Trials Rising, as it also introduces new ones including the Tandem – a two-player bike which requires you and a friend to take on as you both use balance and power to get over the finish line!
Bike customisation is better than ever before in the Trials series, with front and back rims, exhausts, headlights, fenders, frame, body kit, tires and more all available for upgrades and transforming your bikes. Choose from a wide array of headlights, including search, sci-fi, robot and studio lights, or tyres such as terrain, camo, dual colour, studded and more as you strip away your bike and customise completely to your liking.
Apply your favourite gaming and motor biking logos onto your rides as you choose stickers from numbers, letters, emblems and plenty more to separate yourselves from others and show your ride in style. Rider customisation is also in Trials Rising as you can choose weird and funny hats, helmets alongside jackets, shirts, pants, gloves, footwear and more. Customise your player even more with adding over 100 different stickers, shapes etc and colourising to your style to make your very own unique apparel. Watch below for the post-launch trailer showing what is here and what is to come!
What is the gameplay and track building like?
The maps in Trials Rising have improved greatly, as the gameplay is thrilling and more dynamic than ever before. Visit continents and locations across the world in tracks such as the Eiffel Tower, Mount Everest, Yellowstone Park, Hollywood studios and much more, as you backflip, spin and race your way through the courses. The in-game mechanics are calibrated nearly perfectly, as riding feels smoother and way more refined then past Trials games.
Race against ghosts or real-time local and online multiplayer as you try to beat their times and get your way up the ranks. Start from backyard races to the biggest events on the Trials world stage as you work up your skills and heighten your fame as you beat the competition. Sponsors such as Fox, RedLynx, KTM and Racing Gear are always recruiting new talent and will offer contracts to complete special challenges.
Track building is also in Trials Rising, as you can create your own biking paradise with free rein making the track. Anything can be used in track building from sand bags and barrels to the biggest ramps on the game. Use memorable objects and materials from previous Trials games such as Trials of the Blood Dragon, Trials Fusion and Trials Evolution as you place down props, buildings, decorations and plenty more to become a professional track creator. Characters and vehicles can also be placed to stylise and add to the backdrop, with general objects and others being shown on rookie, intermediate and pro levels as they show the difficulty and challenge of each ramp, bridge, trash tube and more.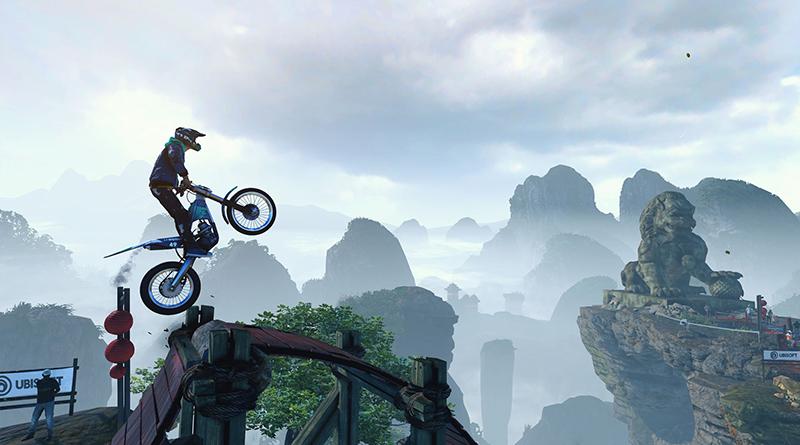 Is it worth it?
Trials Rising shows a flurry of improvements in both gameplay and features as track props and back settings are more involved and engaging, with rider and bike customisation better than ever before.
So, this game is definitely worth it for a fun change in scenery, either for yourself or with friends. Trials Rising is out now at all participating stores.
Game release date: Out Now
Available on: Xbox One, PS4, Nintendo Switch and PC
RRP: $36.95
Internet Plans for Gamers
The following table shows a selection of published NBN 50 plans on Canstar Blue's database, listed in order of monthly cost, from lowest to highest, and then by alphabetical order. Use our comparison tool to see plans from a range of other providers. This is a selection of products with links to referral partners.