The immersive power of virtual reality has taken gaming to new heights, offering truly visceral experiences unlike anything that has come before it. Many established gaming genres have benefited from VR, including everything from first person shooters to 3D platformers. However, racing games are really where it's at when it comes to VR, writes Krishan Sharma.
By using a racing wheel and pedal set to control steering, throttle and brakes, you feel physically connected to the virtual car in a way not possible on a regular flatscreen. Playing VR-enabled racing games with a controller or keyboard just doesn't cut it as you're missing out on the depths of immersion that such games can provide.
Now that 'cockpit view' makes so much more sense for VR racing, many newcomers feel the need to ditch their gamepads and invest in more realistic gear for driving. Here's where to start.
Racing wheel
At the bare minimum, you'll need a steering wheel with an appropriate clamping surface such as a desk and a pedal unit that rests on the floor. But as is the case with most things, you get what you pay for.
A basic racing wheel will have vibration motors instead of true force feedback where the steering wheel actually pushes back against your grip. They also lack the durability for long term use thanks to a largely plastic construction.
At the premium end of the scale, professional grade steering wheels can cost many thousands of dollars which deliver astonishingly realistic performance and are often used by hardcore enthusiasts and motorsports teams for driver training.
Our recommended starting point would be Logitech's G29 (pictured) which can regularly be picked up on sale for $300 (at the time of writing). You get a lot of bang for your buck thanks to a leather steering wheel, heavy-duty three pedal set and a gear shifter, making it an excellent middle ground. The G29 is compatible with both PC and Playstation 4, so you can use it with PC-based VR headsets such as an Oculus Rift S and HTC Vive or on console with PSVR.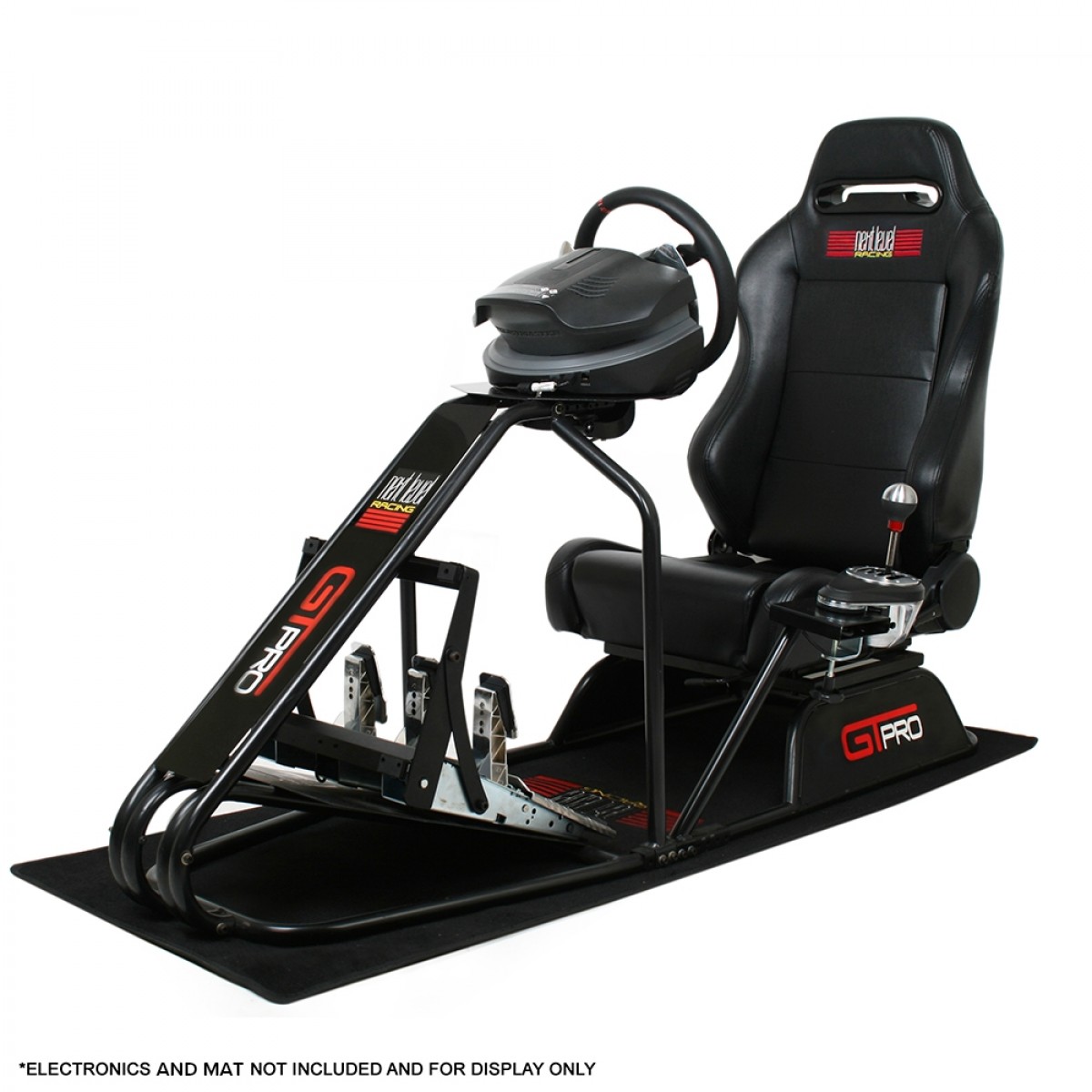 Mounting your VR steering wheel
The sense of immersion doesn't stop with a VR headset and a racing wheel as you're going to need a solid foundation to put all your gear in. The last thing you want is for your steering wheel to slide out of place or your seat to shift around while in the middle of an intense lap.
Most steering wheels come with hard mounts for bolting the wheel base to a platform and all include desk clamps for less permanent mounting.
If you're gaming setup is in the living room and you are short on space, then a racing stand is a great option. I like the racing wheel stand from Australian company, Next Level Racing, since there is no annoying pole in the middle and it can also be easily collapsed and rolled away into a cupboard or under a couch when you're done. The build quality is top notch as well.
However, to truly feel like you're sitting in a supercar, you're going to need to invest in a dedicated sim rig or cockpit which consists of a racing seat attached to a solid metal frame with suitable mounting points for wheels, pedals and shifter. A quality sim rig will ensure your virtual limbs line up perfectly with your real body, right down to the position of the hands on the wheel and feet on the pedals.
Outside of the added immersion factor, I found that I used the dedicated cockpit more often since it was always ready to go, as opposed to my previous racing wheel stand setup which required me rolling out the unit and setting it up in its temporary position before I could play.
Having a dedicated cockpit means everything is bolted in so you can drive with more confidence and brake hard where necessary without the worry of pedals slipping out from under your feet. Force feedback is also enhanced since the racing wheel is mounted to a rigid chassis.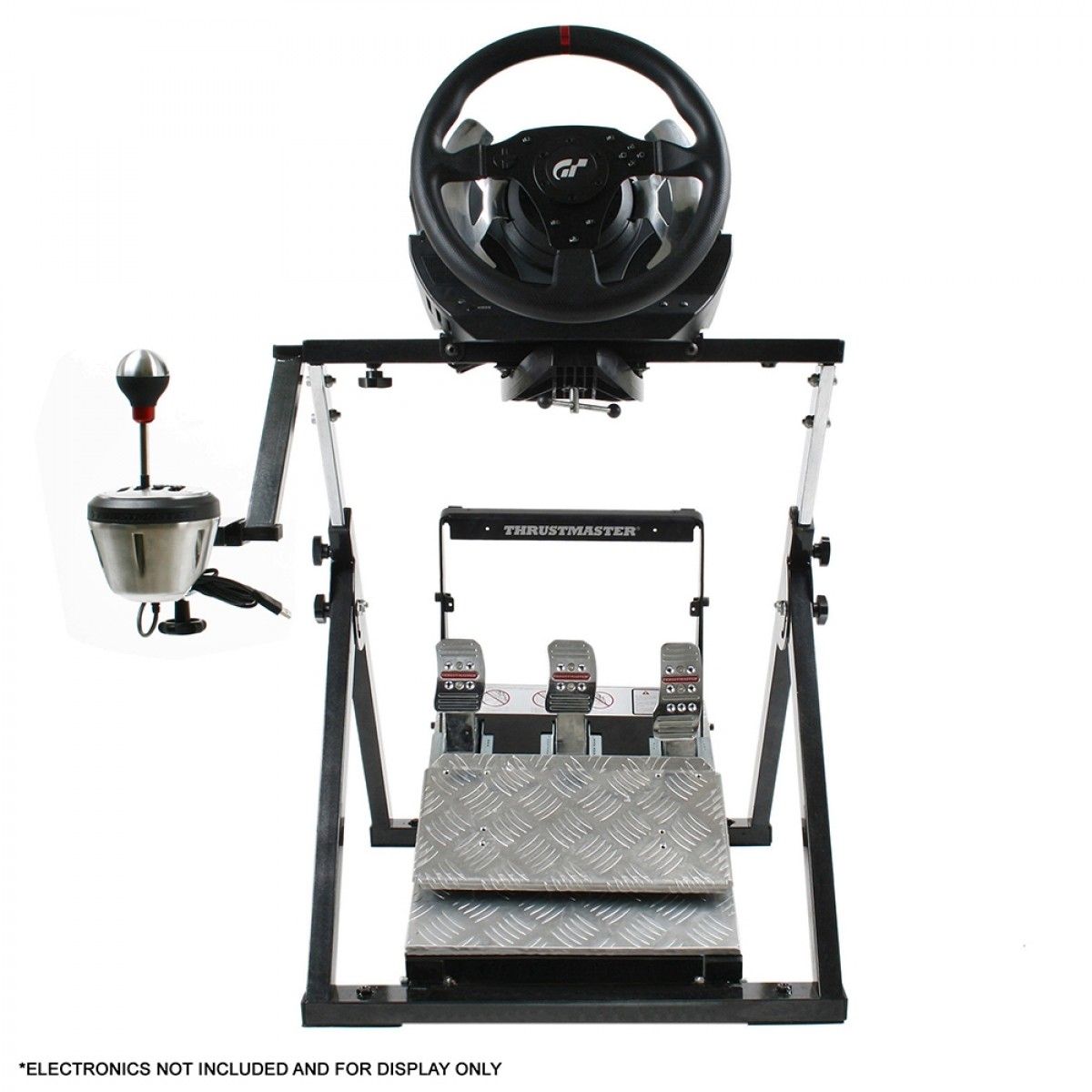 An absolute bargain?
As with most racing accessories, quality can vary wildly depending on price, however, Next Level Racing's GT Pro (pictured above) easily offers the best value for money. At an RRP of $629 (at the time of writing), it feels like an absolute bargain for what you get, especially when you start to compare it to some of its similarly priced competitors, like the Playseat.
The frame is heavy duty and boasts a high quality finish while the seat is completely adjustable with reclining and sliding seat levers. It also supports a range of accessories, including an adaptor for the Buttkicker Gamer 2 so you can feel the action from right under your seat. Holes have been pre-drilled for all major racing wheel brands so you're covered regardless of whether you use a Logitech, Thrustmaster or Fanatec.
Stepping up to the GTtrack from Next Level Racing takes things up a notch. I tested out the Playstation edition of the GTtrack and found the frame to be even more rigid than the GTPro, showing no signs of flex or wobble no matter how hard I steered or abused the pedals. The seat is more comfortable and even sports a high quality racing harness. I also like the fact that it includes wheel castors which made the task of moving the cockpit around much easier. It even supports the Motion Platform accessory so if you really want to take the sense of immersion to the next level later on down the line you can.
Just be prepared to set aside at least three hours to put the cockpit together. Installation can be tedious in some parts but Next Level does at least include a very thorough manual along with installation videos online to make the process as smooth as possible. Once it is put together and you have the height and angle of the steering wheel and pedal plates adjusted to your liking, you're in for the ride of your life.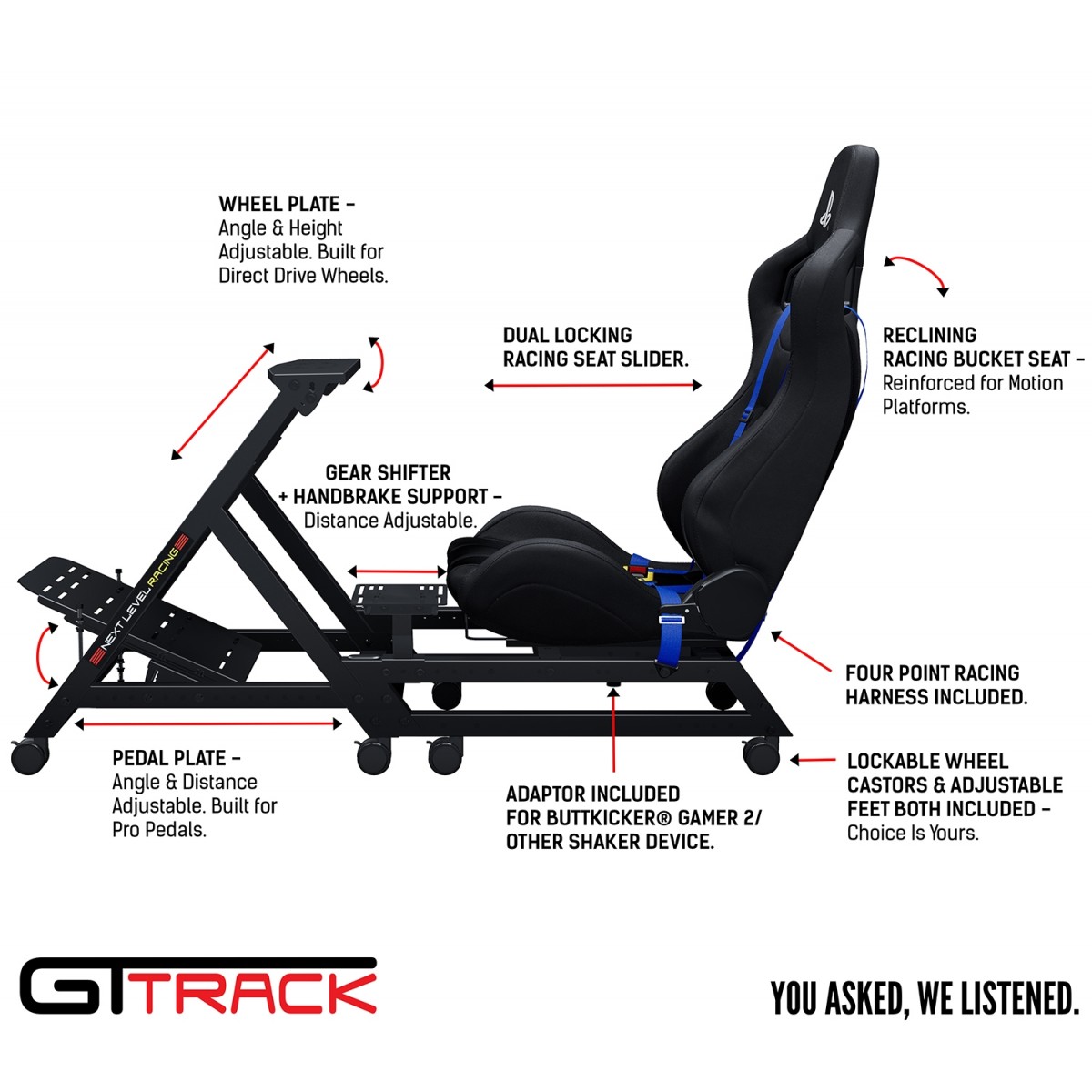 VR Racing games
As one of the first genres to embrace VR, there are plenty of great PC-based racing sims that support VR, including longtime favourites Assetto Corsa and iRacing. But the options on the console side with Playstation VR (PSVR) sadly aren't as plentiful, with the choices ultimately coming down to Driveclub, Dirt Rally and GT Sport. All three games pull off a very convincing VR experience, so if you own a PSVR headset, don't hesitate in giving them a spin.
Our favourites on the PC side include Project Cars 2 and Dirt Rally 2. Both titles are an absolute VR showpiece with stunning visuals and notable VR improvements over the originals but you will need a powerful PC to enjoy these games at their best.
Internet Plans for Gamers
The following table shows a selection of published NBN 50 plans on Canstar Blue's database, listed in order of monthly cost, from lowest to highest, and then by alphabetical order. Use our comparison tool to see plans from a range of other providers. This is a selection of products with links to referral partners.