Microsoft's upcoming console, the Xbox Series X, is already one of the most hyped releases for the gaming industry in 2020 as creators are billing it as the "fastest, most powerful games console ever". Excited? Here's what we know so far.
Previously codenamed 'Project Scarlett', the Xbox Series X is the first console to be announced within Microsoft's fourth generation of Xbox products, as they lead the charge with this flagship new console fuelling the next-gen of gaming. Backwards compatibility with Xbox One, cutting edge visuals and new and improved controllers all encompass the Xbox Series X as the next wave of gaming couldn't come any sooner. Watch below for the first look at the Xbox Series X (Project Scarlett) at E3, 2019!
Xbox Series X Specs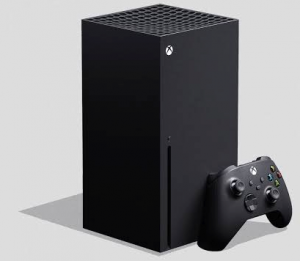 With Microsoft promising the Xbox Series X to be 'four times' more powerful than the Xbox One X, gamers across the world are waiting to see the proof of this power as the currently available specs and information released surrounding the new console is quite limited. Available specs surrounding the anticipated console includes the hardware, as the Xbox Series X will feature AMD's Zen 2 CPU and a tailored AMD Navi-based GPU.
With read speeds reported to be as high as 2GB per second, it's obvious that Microsoft are serious about providing gamers with elite environment rendering and minimising the frustrating loading times. Look below for the released specs from Microsoft surrounding the Xbox Series X.
Hardware – Custom AMD Zen 2-based CPU and AMD Navi-based GPU
Output – Capabilities of 8K and 120 fps
Optical Drive – 4K Blu-ray
Dimensions – Roughly 30cm x 16cm x 16cm
Storage – NVMe SSD (read speeds capable of 2GB/second)
Memory – 16GB GDDR6 RAM
Colour – Matte Black (only colourway shown)
New controllers will also be rolled out alongside the Xbox Series X, as Microsoft reports they will be more ergonomic, lighter and smaller to provide gamers with dynamic and efficient play alongside a comfortable grip. The D-pad is also said to be improved with it resembling the Xbox 'Elite' controllers that were released in late 2015. A feature rumoured to be included in the Xbox Series X is Microsoft's new cloud-streaming service called 'Project X Cloud'. Comparable to Google Stadia's platform, it gives gamers the opportunity to transform your console into a server that can stream games to smart devices.
New Games for Xbox Series X
Even with the release date of the new console being projected for December 2020, Xbox Series X games have already been confirmed for release alongside the next-gen console. One of the confirmed titles includes 'Senua's Saga: Hellblade II', as this game follows up from the critically acclaimed 'Hellblade: Senua's Sacrifice'. While not much information has been released surrounding this new instalment, Microsoft revealed the game's trailer at the Game Awards that took place late last year. Developers claim the whole trailer was captured with in-engine footage, as if true it provides a clear indication of the dynamic and crazy realistic visuals that can be employed on the innovative console. Watch below for the Senua's Saga: Hellblade II trailer shown at the 2019 Game Awards!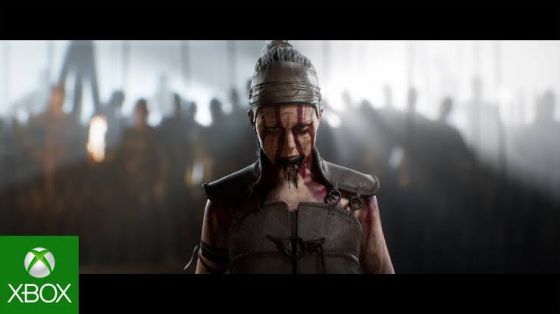 Microsoft promises the next-gen console will have fantastic video rendering with capabilities of 120fps and 8k resolution. The Xbox Series X is also stated to have new hardware-accelerated ray tracing which should help enhance in-game rendering of visual shadows and lights, as it is suggested you have a monitor or television with high resolution and refresh rates in order to get the best experience out of the Xbox Series X.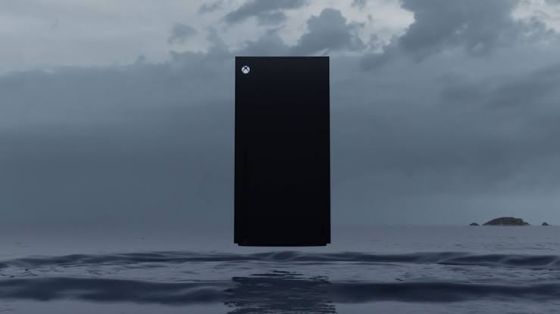 So, when can I buy the Xbox Series X?
The Xbox Series X is already showing potential to be most anticipated release of the year in the gaming industry, as the flagship console leads the fourth generation of Xbox gaming with unparalleled visuals and an array of new and innovative features, providing gamers with unmatched power and performance that has never been seen before. The Xbox Series X will be available for purchase in December 2020 at all participating stores.
Internet Plans for Gamers
The following table shows a selection of published NBN 50 plans on Canstar Blue's database, listed in order of monthly cost, from lowest to highest, and then by alphabetical order. Use our comparison tool to see plans from a range of other providers. This is a selection of products with links to referral partners.
Picture credit: Andrej Antic/Shutterstock.com