Aussie consumers could be falling out of love with supermarket private label groceries, Canstar Blue research suggests.
While the major supermarket chains are stocking their aisles with more and more home brand items, the number of shoppers who think private labels are good quality has dropped significantly in the last year.
According to the most recent Canstar Blue survey of more than 2,900 adults, the number who believe private label products are good quality is just 46% – a huge drop from 76% at the same time in 2018.
The drop comes after three years of encouraging results for the big supermarkets, with 2017 research showing that 77% of shoppers thought private labels were good quality, up from 68% in 2016.
Additionally, this year only a quarter of consumers (27%) said they tend to buy supermarket private labels rather than big brands, down from 47% in 2018, 44% in 2017 and 43% in 2016.
The latest survey results come at a time when the supermarket giants are increasing the number of private label products on their shelves – either as clearly-labelled home brand items, or so called 'phantom brands' where the product does not carry the name of the supermarket. Coles has even declared that it wants private labels to account for 40% of all sales.
Are supermarket private labels good quality?
The following graph shows the drop in the number of shoppers who describe supermarket private labels as good quality.
Do you tend to buy private labels over big name brands?
The next graph shows the drop in the number of shoppers who say they tend to buy supermarket private labels over big name brands.
Why the sudden change?
Marketing professor, Gary Mortimer, from the Queensland University of Technology Business School, said the results are surprising given the amount of money that the supermarkets spend every year in testing and improving their private label ranges.
"These results, to some extent, provide some insight as to why ALDI again has been recognised as the supermarket with the most satisfied customers," he said, referring to Canstar Blue's customer satisfaction ratings for supermarkets, where ALDI achieved five-star reviews for its private label products, as well as value for money.
"Possibly, this is an 'ALDI-effect', whereby shoppers are starting to notice qualitative differences in private label products across different brands of supermarket. It would be vital for supermarkets to get this right."
What Coles and Woolworths told us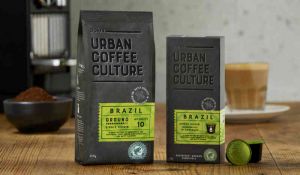 When asked for comments regarding its private label strategy, Coles told Canstar Blue: "For more than a century Coles has been constantly evolving to meet customer needs, and we're committed to continuing that legacy of innovation.
"Over the past year we have launched hundreds of new products that customers have never seen on our shelves before, across areas like health foods, prepared and ready-to-cook meals, personal care, and meat alternatives. We know that the quality is there, because we've done the work and made sure that they are at the very least as good as the market leader."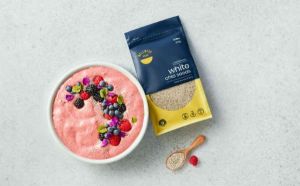 Coles has recently launched a number of new private-labelled products, including its Barista Almond Milk, Coles Wellness Road range, Coles Urban Coffee Culture range and Coles Cooked by Curtis Mince range.
Woolworths has also introduced several initiatives claimed to help customers make healthier choices with its own brands. In the last seven years, Woolworths claims it has improved the nutrition of more than 300 products, plus a recent study from The George Institute for Global Health found that Woolworths-owned brands are the healthiest of any major supermarket.

"Woolworths is a house of brands and we are committed to offering our customers a wide range of products to choose from when they shop with us," a Woolworths spokesperson told Canstar Blue.
"Our own brand products complement our existing ranges and brands in store, providing our customers with a variety of great products at different price points.
"It's all about providing our customers with more options, and developing products that cater for growing health, affordability and Australian Made demand."
About our customer surveys
^Canstar Blue Research based on 2,966 AU adults, finalised in June 2016 and published in July 2016
Canstar Blue Research based on 2,964 AU adults, finalised in June 2017 and published in July 2017
Canstar Blue Research based on 2,898 AU adults, finalised in June 2018 and published in July 2018
Canstar Blue Research based on 2,924 AU adults, finalised in July 2019 and published in July 2019
Picture credits: anystock/shutterstock.com