Jam on toast is a staple breakfast food in many households and a proudly Aussie brand has been named the nation's favourite.
Dick Smith has beaten 12 other brands to win Canstar Blue's Most Satisfied Customers Award for jams – a title previously held by Bonne Maman.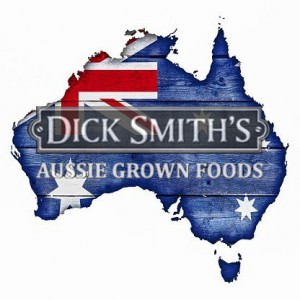 Five brands scored top marks for their range of products, while ALDI Grandessa was deemed to offer the best value for money. However, Dick Smith was the only brand to earn five-star ratings for taste, packaging appeal and most importantly, overall customer satisfaction.
The ratings are based on a survey of almost 1,590 Australian adults who have purchased and eaten jam from a supermarket in the last month.
"Consumers are presented with so many options when they look for the best spread for their toast, crumpets or croissants, but Dick Smith's products clearly stand out from the crowd," said Head of Canstar Blue, Megan Doyle.
"Ultimately it's the taste of jam that will keep people reaching for the same jars time and time again, and Dick Smith's spreads are tantalising Aussie taste buds."
The Dick Smith-branded jams are supplied by Adelaide-based Spring Gully Foods and this award will assist Spring Gully in being more successful and highlighting the quality products that Australian food companies can produce, says Dick Smith Foods General Manager, Stuart Paine.
The Canstar Blue survey found strawberry to be Australia's favourite flavour of jam. It was the first choice of 42% of respondents, followed by raspberry (20%), apricot (11%) and blackcurrant (7%).
Other articles you might like
Australia's favourite cuppa revealed