It seems like we're constantly being encouraged to give things up – from smoking or alcohol, to junk food, and even social media. If a month rhymes with something health-related or whacky, there's a good chance someone will have started a campaign to raise awareness or money for a worthy cause.
Some examples of campaigns raising awareness of serious issues include Sugar Free September, Ocsober and FebFast. Oh and who could forget Movember? Well done to them!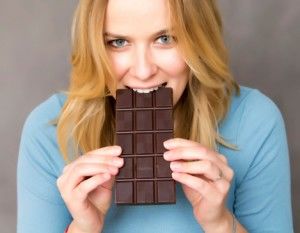 But what is the most difficult thing to give up? One popular thing to sacrifice – including for Lent and the New Year – is chocolate. But a new study from the British Heart Foundation (BHF) has found chocolate to be the thing most struggle to give up, beating alcohol, caffeine and even sex.
The study was published as part of a campaign by the BHF to encourage people to give up chocolate for March and help raise funds for heart research.
The survey of 3,000 adults found that almost half (43%) have lied to their partner about how much chocolate they eat and the same number have hidden wrappers to disguise how much they eat. A third (33%) of respondents also admitted to eating chocolate in secret on their way home from work.
Is chocolate bad for us?
Tracy Parker, Heart Health Dietitian at the British Heart Foundation, said: "It's amazing the lengths we'll go to so that we can hide just how much we love our favourite sweet treat.
"A bit of chocolate is fine in moderation but it should be a treat. If you've got into the habit of eating a lot of chocolate then giving it up for a month is a great way to get into healthier habits.
"That's why we're calling on chocolate lovers everywhere to give up chocolate and get their friends and family to sponsor them to take on the challenge. By giving it a go, you could not only kick-start a healthier new lifestyle but help us keep more hearts beating with our life-saving research."
One in four adults said chocolate was the hardest thing to give up and the most common chocolate hideaways included desk drawers at work (24%) and bedside cabinets (15%). One in 10 also confessed to hiding chocolate in the glove compartment of their car.
According to the BHF, the average chocolate eater in the UK consumes almost three chocolate bars a week – that's more than 150 chocolate bars a year. Ditching this habit could have real health benefits and see chocolate lovers shed up to 11 pounds (5kg) in a year.
How to make lifestyle changes that last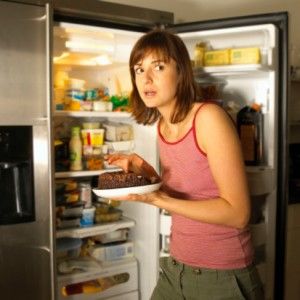 Exercise physiologist and nutritionist, Dr Bill Sukala, says people should remember that life is a marathon, not a sprint.
"The real issue is in getting people to make sustainable changes that will stay with them for life and will have a measurable impact on reducing health risk factors like weight and blood pressure," he said. "Trying to make too many sweeping changes all at once can be overwhelming and a perfect prescription for failure.
"Repeated failures can sometimes train the brain to expect failure on subsequent attempts. For this reason, I think it's important that people prioritise the changes they want to make and then work on one at a time.
"Break it down into small, achievable goals like not smoking for an hour, then two hours, then 12 hours, then a day, and so forth. Kick one habit first, then move onto the next.
"When it comes to making healthy lifestyle changes, people need to understand life is a marathon and not a sprint. If a person can make even two or three lifestyle changes per year, then over five years, this could translate to 10 to 15 significant health changes."