Coke Zero has officially been canned in Australia!
Once the go-to soft drink for Coke fans watching their waistline – and sugar intake – Coke Zero will now completely disappear from supermarket shelves and food outlets from August, Coca-Cola Australia has announced.
The news is perhaps not unexpected, with Coca-Cola revealing its new Coke No Sugar soft drink in mid-2017, designed to replace the black-labelled Coke Zero. The company cited a lack of awareness about the zero-sugar contents of the 'Zero' product as the need for change.
Despite the introduction of Coke No Sugar, Australia's loyal army of Coke Zero enthusiasts have still been able to purchase their favourite variety over recent months. However, that luxury is about to end.
"Following the successful launch of Coca-Cola No Sugar in Australia, Coca-Cola Australia has today announced it will complete the phase out of Coke Zero beginning from August 1," the company said.
Coca-Cola Australia Marketing Director, Lucie Austin, claims Australians have "overwhelmingly" said goodbye to Coke Zero and hello to Coke No Sugar in its first year in market.
"We said that we would let people decide and we are pleased to say the results are in – Australians have decided that Coke No Sugar is it," Ms Austin said.
"Australians have embraced Coke No Sugar – which from day one was carefully crafted to taste even more like Coca-Cola Classic, but without the sugar.
"It is no surprise that people are preferring it over Coke Zero – just as we have seen where we have launched this new recipe around the world."
In development at Coca-Cola's US headquarters for more than five years, the Coke No Sugar recipe has been designed as the next generation of the brand's products without sugar.
"The new recipe for Coke No Sugar was intended to replace Coke Zero in Australia – and is known as Coke Zero Sugar in other markets," Ms Austin said. "Coke No Sugar marked the latest step in the evolution of our sugar-free Coke recipes that began with Diet Coke in 1982 and continued with Coke Zero in 2006.
"Not only did we want it to taste more like Coke, we wanted the experience of drinking Coke No Sugar to be as close as possible to the refreshment of 'The Real Thing'. We think it's the closest we have ever come to the taste of classic Coca-Cola."
Ms Austin said Coke No Sugar had eclipsed expectations since it launched in Australia in June last year.
"We can reveal that close to 3.5 million Australians have enjoyed a Coke No Sugar since launch and many of them are now regular drinkers," she said.
"We are also seeing that the rapid growth of Coke No Sugar is helping to expand the low and no sugar drinks category overall."
The phase out of Coke Zero, which is already well underway, will continue throughout August and is due to be complete by September.
Coke Zero vs Coke No Sugar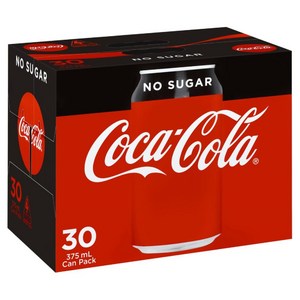 Shortly after Coca-Cola dropped the Coke Zero phase-out bombshell on Australians in 2017, Canstar Blue sought to gauge the public mood to find out which of the two products they actually preferred.
Canstar Blue surveyed almost 3,000 adults across the country and found that 58% had bought at least one Coca-Cola product during the last month (survey conducted August 2017). Original Coke was the most commonly purchased (58%), ahead of Coke Zero (30%), Coke No Sugar (17%) and Diet Coke (16%).
The new drink seemed to go down reasonably well with the fizzy drink fans who tried it. This is how survey respondents described it:
Very unenjoyable: 10%
Somewhat unenjoyable: 14%
Neither enjoyable nor unenjoyable: 17%
Somewhat enjoyable: 35%
Very enjoyable: 23%
But despite enjoying the new Coke No Sugar drink, many still favoured Coke Zero. Of those who had tried both drinks:
43% said they preferred Coke Zero
22% said they preferred Coke No Sugar
35% said they had no preference
Check out the Coca-Cola Australia website for details on Coke ingredients and nutritional information.