Coles' Little Shop has sent social media into a frenzy with swap groups set up to help users find their missing collectables. It's also helped identify the most sought-after items!
Local and nationwide Facebook groups have been created, dedicated to helping Aussies swap their mini products to complete the full set.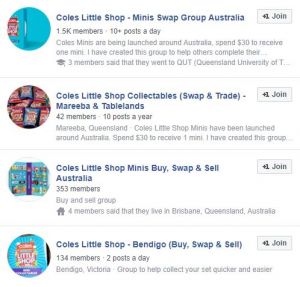 Thousands have jumped on the bandwagon and signed up to swap groups, showing what they have and what they need.
Some groups require you to confirm if you live in Australia and to agree that you won't buy or sell mini collectables. Swaps only!
A secondary market has also appeared with shoppers on eBay and Gumtree cashing in on a complete case for more than $300.
According to the numerous Facebook groups, Oak Chocolate Milk, Kiwi polish and Mount Franklin water appear to be the most 'rare' and in-demand collectables.
"Good run at Coles today!!" one shopper posted after scoring both a Mount Franklin and Oak Chocolate Milk.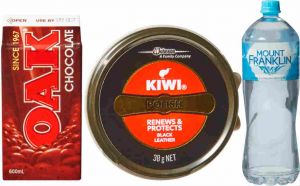 Coles' Little Shop promotion launched on Wednesday 18 July and will run until Tuesday 28 August.
Miniature versions of big-name brands include Nutella, Vegemite and Tim Tams.
There are 30 items to collect, with shoppers receiving one 'mini' for every $30 spent on groceries.
Coles will be hosting a swap day in August for those who have double-ups, but locations are limited in each state.
Faulty Coles Collectables
With the mass production of the miniature toys, some shoppers have found minor faults with their mini collectables.
One Facebook post read: "I'm very curious some people got their minis but they had no label on them or they were designed a bit wrong, my question is what do you do with them? Do you still keep them?"
Coles says collectables are provided to customers entirely at random and cannot be exchanged by Coles staff members for another collectable once opened.