Eggs are a great source of protein and vitamins, so it's a good idea to try and fit more of them into your diet. To help you out, we have compiled a list of five interesting and delicious egg recipes to try.
Who says pizza is a guilt-food? With this recipe, you can combine the deliciousness of pizza with nutrient packed eggs. It's simple to create and you're free to mix and match ingredients how you see fit – maybe throw on some bacon for a bacon & egg pizza!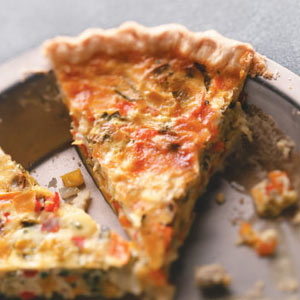 The wonderful thing about egg is that it works with almost anything! Quiches are a simple way to make a filling meal for the entire family. There are seemingly endless types of quiche out there, but try the 'rainbow quiche', packed with vegetables and a bit of chilli to give it some kick. Quiches are great in you can swap out the ingredients you don't like, so if chilli isn't your thing, try bacon, spinach, tomato or something else instead.
Bacon and egg muffins are perfect for all occasions, whether it's for guests or children's lunchboxes. There are a number of ways to make bacon and egg muffins, though we recommend using scrambled eggs as opposed to fried. If you're after something sweet, these muffins go great with maple syrup.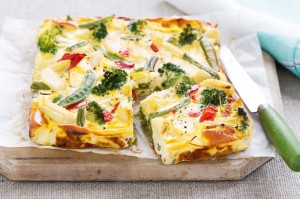 Vegetable frittatas are absolutely fantastic for those trying to fit more vegetables into their diet. They make a great lunch or dinner meal and can be made using whatever vegies you want. They take close to an hour to prepare and inexperienced frittata cooks need to be careful not to let them burn, but they are well worth the effort.
Devilled eggs are a real crowd-pleaser at social events. Better yet, they are super simple to make and present a great opportunity to get creative. If you love seafood, you can't go past smoked salmon devilled eggs. Next time you have some guests, give these a try and watch them fly off the table.
Do you buy caged eggs or free range? See what Australians think of the big egg debate.