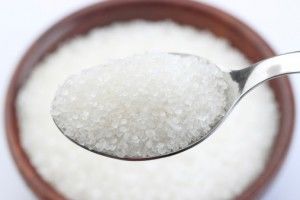 Australian consumers are very conscious about the content of the food they buy, according to Canstar Blue's latest research on the subject.
Of the more than 1,500 people surveyed, three out of four stated that they checked a product's sugar content before buying, with 67% doing the same for fat content and just over half doing so for sodium (salt) content – three ingredients which, when consumed in large quantities, could cause potential health issues.
Whilst consumers are evidently on the lookout for unhealthy ingredients to avoid, it seems that we're not as savvy when it comes to nutrients which are generally quite good for us. Just under a quarter of shoppers told us they looked for a product's fibre content on the label, with 20% hunting for protein and only 12% for the calcium content. Interestingly, Gen Y respondents were significantly more likely than Gen X or Baby Boomers to look for energy, protein and carbohydrate in their foods – perhaps suggesting that younger consumers are better educated or more concerned about eating healthily.
In terms of overall health consciousness, 63% of those surveyed stated that they usually read the ingredients list before buying a product, and half stated that they tend to buy low-fat versions. However, even some low-fat options can often be bolstered with other undesirable ingredients to compensate, a fact that Aussies seem to be well aware of as three quarters said they still check the sugar content of low-fat products, while 63% were wary of salt levels.
When it comes to food hygiene, just over half of those surveyed said they were generally happy to eat food that is past its use by date – though the number of men who agreed was 12% higher than the number of women.
Also, more than half of people admitted they become grumpy or moody when they're hungry. And in this instance, only 41% of men agreed compared to 68% of women – an outcome that will almost certainly resonate with millions of Australians!