If you think ALDI is the ultimate one-stop shop because of the cheap mattresses and toilets sitting next to the fruit and veggies, then you might want to start preparing the car… and your wallet.
Australia's supermarket war has a new contender – Kaufland. It's one of Europe's biggest grocery retailers, operating more than 1,200 stores across seven countries. But what exactly can you expect from the German hypermarket?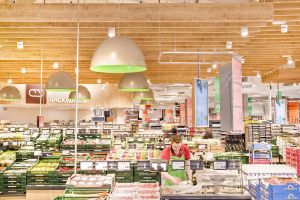 The sales pitch
Kaufland Australia's Managing Director, Julia Kern, has described the low-cost discount chain as "customer centric", aiming to deliver "simplicity, variety and price" as well as provide "uncompromising quality food for our customers".
"Kaufland will be a one-stop destination supermarket. Our aim is to provide an exciting combination of great Australian produce, alongside the brands you know and love, supported by a high-quality private label range, all at amazing value," Ms Kern said.
Owned by Schwarz Group, the fourth largest retailer in the world, Kaufland has apparently set its eyes on opening up 30 stores in Australia, and has already registered 50 trademarks with IP Australia. Private label names include K Organic, K Free, K Favourites, K to go, K Exquisit, K Classic, K Blue Bay, K Bio, K Buy It Like It and Let's BBQ.
What's in the aisles?
Much like ALDI, expect to see a mixed bag of Australian produce, packaged foods and a broad selection of products, such as clothing, toys, hardware, cosmetics, luggage bags, school bags and night lights.
Even items like dry gin, contact lenses, trampolines, gemstones, sterilisers, toupees, lighting, walking sticks and animal accessories such as saddles have been hinted.
Unfamiliar names like "Midorea", "Bevola", "Pingino" and "Hip & Hopps" will also be stocked alongside Aussie home brands and Kaufland's own line of goods.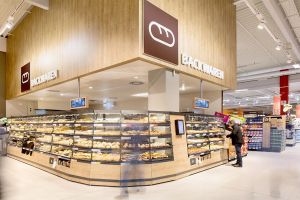 Raising the bar?
"We are committed to partnering with the wider community and local businesses to ensure we create the best possible outcome for our future customers. We want to raise the bar in retail excellence and provide quality produce, great service and choice, and all in one location, to deliver a truly customer centric grocery shop," a Kaufland Spokesperson commented.
It is unclear as to how many aisles shoppers can expect to check out, but earlier reports from the Australian Financial Review suggest Kaufland stores in Australia will carry 30,000 stock-keeping units (SKUs) worth of products.
Either way, it's a fairly big increase compared to the 22,000 SKUs said to be held by Coles and Woolworths. It's also approximately 22 times the stock claimed to be carried by ALDI, the current German one-stop shop in Australia selling milk and bread alongside everything from toilets, mattresses, robot vacuums and kitchen appliances.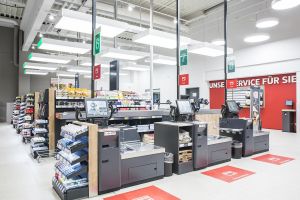 Where will Kaufland stores be located?
Whether the popularity of the German hypermarket translates Down Under will be revealed once Kaufland Australia opens the doors to two trial stores.
These two locations, which will initially operate as testing facilities, includes the Kaufland stores currently being built in Dandenong in Victoria and Prospect in South Australia.
"Australia is one of the fastest growing regions in the world, and we are excited to grow with it," Ms Kern said. "Our Dandenong store marks a tremendous milestone in our development here in Australia, and we are very happy to break ground for our first store in Victoria."
Various state governments have approved Kaufland's plans to bring its empire to Australia, including the Victorian state government which gave the supermarket chain the go-ahead to build its huge Australian distribution centre in Mickleham and 14 of its shops across the state.
Another three locations in Queensland, two in South Australia and one in Newcastle, NSW have also been purchased. However, Kaufland is still waiting to get the green light to open up a number of stores in different places around Australia.
Confirmed Kaufland locations include:
Kaufland Prospect, South Australia
Kaufland Forestville, South Australia
Kaufland Chirnside Park, Victoria
Kaufland Coolaroo, Victoria
Kaufland Dandenong, Victoria
Kaufland Epping, Victoria
Kaufland Oakleigh South, Victoria
Kaufland Belmont North, Newcastle