Muffin Break recently celebrated a third consecutive Most Satisfied Customers Award win for coffee shops, so we caught up with Marketing Manager Gemma Fitzsimons to discuss how the company has been keeping its Australian customers so happy.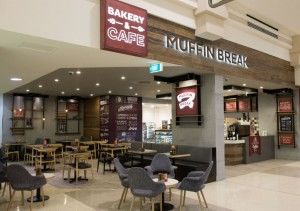 Since catching on to Australia's developing coffee culture back in 1989, Muffin Break has become one of the country's most recognisable and most loved coffee shop chains, with 190 stores now serving thousands of customers every day.
But as Muffin Break points out, it's about more than just muffins…
You started with just one Australian store in 1989 and now have close to 200 across the country. Have there been any significant changes in the types or flavours of muffins and beverages that customers have preferred over that time?
Muffin Break is, and always has been, prided on a commitment to quality and freshness. We began as a café- bakery back in 1989 baking fresh, wholesome products on-site while serving customers our premium coffee blend and this remains true to this day. It's a brand that is intrinsically wholesome and authentic, with real ingredients used in our products that are freshly made on-site every day by our passionate bakers and baristas.
To complement our signature muffin and coffee offering (made from the finest beans hand-selected by our Master Roaster), we continue to develop new food and beverage ranges. We have extended our beverage range to include frappes and in February 2013 Muffin Break broke the industry-wide trend of charging more for soy milk, scrapping the surcharge imposed by most coffee chains which typically charge consumers 60 cents more per soy cup of coffee.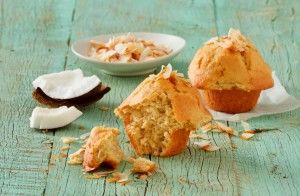 In 2005 Muffin Break introduced a range of Weight Watchers-endorsed muffins, the first major food retailer to introduce such a range into the market. The range has now evolved to include wraps and smoothies, as well as additional muffin varieties and we have also introduced a range of sweet and savoury gluten-free products and just this month have launched a new range of dairy-free muffins. We have also responded to consumer demand and introduced a great range of savoury lunch options, including gourmet tartlets, pies, premium salads and pasties.
One of the things that Muffin Break customers were particularly satisfied with in our survey is the consistency across your stores. What staff training and other strategies does Muffin Break have in place to achieve this consistency of taste, service and experience?
Quality, service and value have always been at the heart of the business. We offer customers the chance to enjoy their "me moment" – that time out from their day where they can enjoy the aroma and taste of our award winning signature blend coffee prepared by our baristas and a freshly-made muffin baked by our bakers.
All Muffin Break franchisees and staff undergo extensive and regular training to ensure customers consistently receive high-quality service that is efficient and friendly. Our training is developed internally by industry specialists. We have a working relationship with the relevant industry bodies, so we respond quickly to changes in industry trends. We keep one eye on the national accreditation standards – so if there are any changes, we are able to turn it around ourselves, very quickly.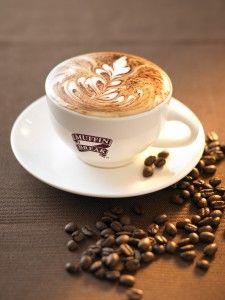 It's not always just about the coffee and muffin – particularly for parents. You have held muffin bake-offs and kids' baking sessions. Are they popular? And what plans do you have for future activities?
The Ultimate Bake-Off is an internal competition that sees our talented bakers from across Australia and New Zealand compete for the championship title of Muffin Break Baker of the Year. During the Muffin Break Ultimate Bake-Off Grand Final event, all six finalists baked before an expert panel of Technical and Taste judges – including Better Homes and Gardens Magazine Food Director Dixie Elliott. The judges assessed the finalists on their baking knowledge, general trade skills, originality and their compliance to Muffin Break's standards of food-safety and product quality.
Every school holidays in select Muffin Break stores across Australia we hold cookie creation and muffin decorating workshops. We also recently hosted these at the Better Homes and Gardens event in Sydney where there were huge queues! We have foundkids love the hands-on baking experience, under the watchful eye of Muffin Break staff, and parents enjoy the chance to sit-down and relax with a much-deserved coffee! These activities are a key part of Muffin Break because we can inject our passion into future little bakers and we will continue to offer these where possible nationwide.
One final question, perhaps the most difficult: what's your personal favourite muffin?
A very tough question! I would say we have to go with a classic here – Apple Cinnamon. The combination of fruit and spice all baked in our delicious muffin mix and sprinkled with cinnamon dust is truly scrumptious!