Almost two out of three Aussies have eaten pizza in the last three months. It's little wonder given the variety of toppings, side-orders and great deals available from several big pizza chains across the country – not to mention the small, independent restaurants you'll find in a suburb near you.
But one pizza brand has consistently stood out from the rest in Canstar Blue's customer satisfaction ratings over the last five years… Pizza Capers. Read more about our 2015 ratings here.
So we caught up with Pizza Capers' Brand Marketing Manager, Suzie Wing, to discuss Australia's love-affair with gourmet pizza – and what's behind it.
Q: Pizza Capers' fantastic array of fresh toppings and flavours are a huge hit with customers. But can you tell us, which pizzas are the most popular?
A: Australians love their meat and they just can't go past the generosity of premium meat ingredients on any of our gourmet pizzas featuring a delicious cut – for example the recently launched (pulled) Porknado with slow cooked pulled pork is a big winner!
Q: Our research shows that Australians are increasingly opting for gourmet pizza options. What do you think is driving this change and how has it impacted the Pizza Capers business?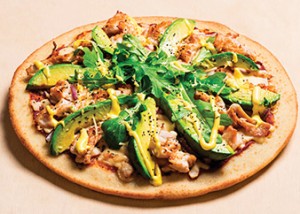 A: Convenience is king with consumers, and gourmet pizza provides the perfect balance of convenience and quality. Gourmet pizza can be ordered for dine-in, takeaway or delivery to your door, and it is this versatility along with the delicious range of flavour sensations that can be customised to meet the most discerning gourmet pizza lover's needs that make the segment a real winner. We've definitely had to focus on our business operations excellence to make sure we are continually improving service and delivery times to match customer's expectations for speedy service.
Q: One in three survey respondents always order their pizza online and around one in five have an app to order. What percentage of Pizza Capers orders come from online and mobile, and how has this changed in recent years?
A: With technology and digital innovation a constant in today's society, it is inevitable that online orders are increasing – again, it comes back to convenience. We are seeing a consistent increase in the use of online and mobile ordering in recent years. As at the end of 2014, online orders made up about 26.9% of total orders.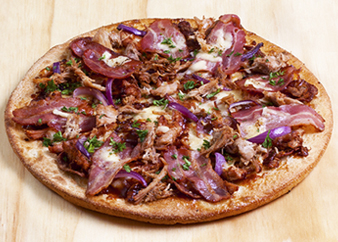 Q: Pizza Capers certainly has a reputation for creativity. Are you able to tell us about any future plans for your pizzas, or the business?
A: We have some exciting things in line for the brand this year! We recently launched the Rustico Thin Base after significant testing to ensure it was just right for our gourmet pizza foodie customers! There's more in store with flavour sensations coming soon….so watch this space!
Other articles you might like
Pizza ovens – the ultimate outdoor kitchen
How much exercise does it take to burn off a slice of pizza?