Have you checked your fridge recently? Health authorities have issued several warnings this week over a number of popular family favourites. Check the list below to see if you have any of the affected products to ensure you know what to stay away from.
Nanna's Family Apple Pie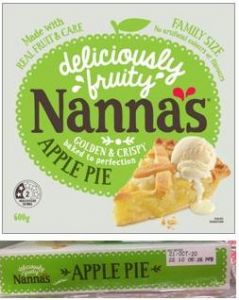 Major supermarkets across Australia are removing Nanna's Family Apple Pie from their shelves after equipment failure by the supplier raised fears the product may contain glass. Health authorities issued an urgent national recall earlier this week and warned customers to return the item for a full refund.
The affected 600g Nanna's Family Apple Pies are labelled with a best before date of either:
21 October 2020
22 October 2020
Patties Foods Ltd has recalled the product from Coles, Woolworths, IGA's, Foodlands and various other independent supermarkets. No other Nanna's products have been recalled.
Colway Mayonnaise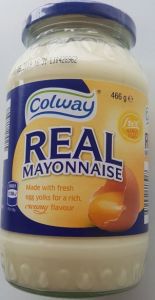 ALDI shoppers have been told to return Colway Real Mayonnaise after concerns faulty packaging may have contaminated the product with pieces of broken glass. There are fears the faulty packaging could result in injuries. Authorities have issued the recall for all 466g glass jars of Colway Real Mayonnaise sold in ALDI stores.
Other recalled products
Nanna's Family Apple Pie and Colway Mayonnaise are not the only food items to cause safety concerns this week. Health authorities have also recalled other products, including all Canberra Milk Full Cream products sold across NSW and ACT (pictured). This item is usually distributed to different grocery stores, independent stores, petrol stations, schools, motels and hospitals. Affected Canberra Milk Full Cream products are: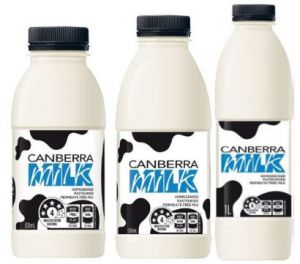 Canberra Milk Full Cream in 300ml and 500ml bottles. These feature a use by date of 5/11/2018, 8/11/2018m 12/11/2018 and 15/11/2018.
Canberra Milk Full Cream in 1L plastic bottles. These contain a use by date of 5/11/2018, 6/11/2018, 8/11/2018, 9/11/2018, 13/11/2018 and 15/11/2018.
The recall is due to a faulty seal on some of the black caps. The broken parts of those faulty caps may be found in the milk and may have the potential to be a choking hazard, if ingested.
Another product recalled this week is Mini konjac jellies (Mini Cici Jelly and Mini Cici Jelly with dairy) sold from Asian grocery stores in NSW and ACT.