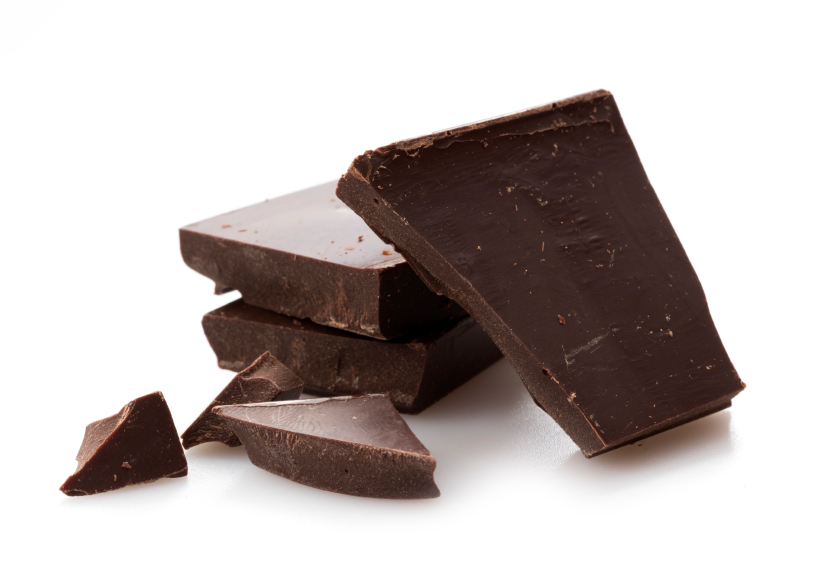 We've all heard that dark chocolate can be good for us, but have you ever wondered why? With so many delicious chocolate choices available in your supermarket, it's pretty cool to know that actually, the confectionary aisle doesn't always have to be so bad, writes Ellie McInerney.
In fact, if you're looking for a way to enjoy chocolate but still stay on track with your healthy eating goals, then dark chocolate is the way to go. Choosing good quality dark chocolate means you will be in the company of some pretty powerful health benefits. So if indulging in one of the yummiest foods on the planet is something you love to do, then here are a few reasons why you should keep doing it…
Dark chocolate
Dark chocolate is more than just a delicious indulgence, it's actually a fantastic source of minerals like phosphorus, potassium, magnesium, zinc, copper, selenium and manganese. With all this goodness, it's no wonder dark chocolate has such a good reputation in the health food industry. Rich in antioxidants, dark chocolate has been shown to lower blood pressure, aid in stress reduction and acts as a powerful anti-inflammatory. Here's the real kicker – dark chocolate actually contains a chemical called phenylethylamine (PEA) which is the same chemical created by the brain when you're falling in love! No wonder so many people love their dark chocolate.
Know your brands
When choosing the right chocolate for you, make sure you opt for one that is over 50% cocoa. This means there is less butter, less sugar and overall less fat than regular milk chocolate confectionary. It also means that, with a higher cocoa content, you're going to reap the rewards of more health benefits associated with dark chocolate. Therefore, you're going to want to avoid brands like Wonka and Cadbury because unfortunately this stuff isn't all that good for you.
Once cocoa is mixed with butter, sugar, milk, fats and additives, it loses its health benefits and quickly becomes an addiction that's hard to quit. Brands like Lindt have lots of variety when it comes to dark chocolate, even producing blocks of chocolate up to 90% cocoa. You can totally taste the difference in quality too, although don't get me wrong, I do love the milk chocolate confectionary too – but it's good to know chocolate doesn't always have to be unhealthy. There are also some delicious flavours of Lindt dark chocolate that include almonds, raisons and even coconut. You can find these in your local supermarket for a very reasonable price.
Is chocolate good for your diet?
It is totally possible to include some choccie in your diet if you are trying to lose weight. In fact, having some dark chocolate to look forward to each day can be a great incentive to stay on track, because you have something to look forward to.
Why not create a dark chocolate bar all of your own? You can do this easily by melting a few squares of your favourite dark chocolate with dried fruit like banana, apple or sultanas, or try some coconut flakes, crushed nuts like cashews or pistachios, or apricots and raisons for something different. Portion these out into small serves and pop in the fridge until set, but remember, although these sweet treats are bursting with health benefits, fruits and dark chocolate still contain sugar, so make sure you keep to a small serve that's balanced with a daily dose of exercise.
Incorporating some dark chocolate into your diet is a great idea if you're drawn to sweets but still want to eat clean while progressing on your health journey. Remember to keep your portions under control, fit in some exercise each day and focus on feeling good! Health is about balance, so there's no reason why you can't enjoy your favourite foods and be your fittest, healthiest self at the same time.
Other articles you might like
The best brands for weight loss