On the same day Coles revealed its Little Shop 2 edition, supermarket rival Woolworths has roared back with its own Lion King collectables promotion.
From Wednesday (July 17), Woolworths customers will be able to collect a Lion King Ooshie for every $30 spent in store or online, while stocks last. 
The collection will feature 24 Ooshies of characters from The Lion King, including Simba, Nala and Mufasa in original colours and gold versions. 
There is also a special cub version of Simba and Nala, and a translucent blue 'Spirit Mufasa' Lion King Ooshie to collect. 
In addition to the 24 Ooshies, there are 100 rare furry Simbas to find.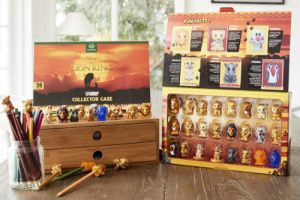 News of the latest Woolworths collection comes ahead of the release of the much-anticipated Lion King live action movie, also on July 17.
Woolworths Programs Manager, Sarah De La Mare, said: "The Lion King is arguably one of the greatest Disney films of all time. Its beautiful storytelling about the circle of life captures the heart of every generation, which is why we are proud to partner with Disney to bring a world exclusive and something special to our customers here in Australia to celebrate the launch of the all-new film.
"We also know that many Aussies love Ooshies, and this unique Lion King collection is something that Lion King fans will want to keep and treasure for a long time. Ooshies are also a popular gift and we believe that this collectable program will provide customers with fantastic added value and excitement when they choose to shop with us."
Ms De La Mare also highlighted how the Lion King collectables can be recycled, following heavy criticism of Australian supermarkets, including Coles, for the amount of plastic being handed out with such promotions.
"We've sought to create a fun and exciting shopping experience for Australian families, while also being mindful of our environmental responsibilities," said Ms De La Mare.
"We're passionate about the circular economy, and have established a partnership with TerraCycle to turn any pre-loved Ooshies into plastic pellets. The pellets will be used to make outdoor products such as garden beds, decks, fences and benches.
"So if a customer receives a Lion King Ooshie and changes their mind or no longer wants it, they simply need to drop the Ooshie back to their local Woolworths store and we will send it to TerraCycle for recycling. The bag the Ooshies come in is also made of FSC material and can be recycled via kerbside yellow bins."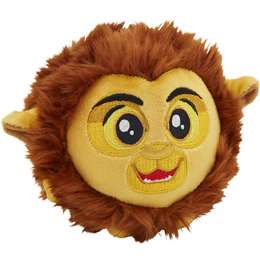 Woolworths customers can also purchase a Lion King collector's case for $4 as well as other merchandise including large Ooshies for $10, Squeezables for $12, Hard Cover Books for $6 and a CD and Book set for $6.
List of Woolworths Lion King Ooshies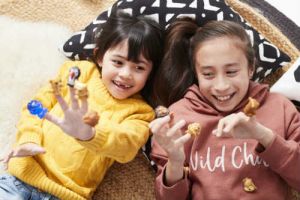 Simba
Gold Simba
Orange Simba
Cub Simba
Gold Cub Simba
Mufasa
Gold Mufasa
Blue Mufasa
Nala
Gold Nala
Cub Nala
Gold Cub Nala
Timon
Gold Timon
Pumbaa
Gold Pumbaa
Scar
Gold Scar
Rafiki
Gold Rafiki
Sarabi
Gold Sarabi
Zazu
Gold Zazu
Rare Ooshie: Furry Simba
Plus, win a holiday!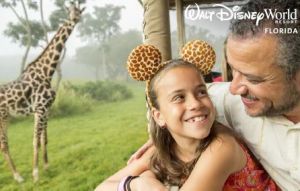 Along with this promotion, Woolworths customers also have the chance to win a holiday to Walt Disney World Resort in Florida. There are 116 trips for four people up for grabs on an exclusive chartered Qantas flight, staying five nights at Disney's Animal Kingdom Lodge, exploring four Walt Disney World Theme Parks.
Customers are eligible to enter with the purchase of any three participating brand products in a $30 shop.
Woolworth Mobile Phone Plans
You may not realise, but in addition to offering topical promotions like the Lion King one mentioned above, Woolworths is also now a major player in the telco space, providing some competitive phone on a plan and SIM-only deals at affordable prices.
The following table shows all published Woolworths Mobile postpaid plans on Canstar Blue's database, listed in order of cost, from the lowest to highest and then by data allowance, largest to smallest. This is a selection of products with links to a referral partner.