As one of Australia's favourite drinks, coffee continues to reign supreme. According to Canstar Blue's latest research, 56% of Aussie drink one or two cups every day, with another quarter of those surveyed saying they drank three or four.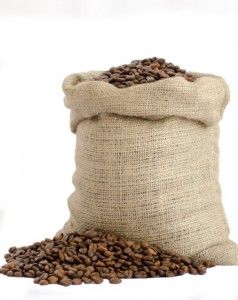 For millions of people, their morning coffee is as much part of their routine as eating breakfast. So what happens when your hectic schedule means you don't have time for a brew? Well, two business students from Northeastern University in Boston, Johnny Fayad and Ali Kothari, have come up with an innovative solution, inspired by the difficulty of fitting in a snack or a coffee before 8am classes.
Their creation, the Coffeebar, is an energy bar filled with ingredients such as dates, cashews, chocolate chips and more, all infused with a full shot of espresso coffee.  The bars consist of raw ingredients with no artificial additives, and the two men have concocted several ideas for new flavours and varieties based on people's favourite coffees.
Fayad and Kothari, both third-year business students at Northeastern, have raised tens of thousands of dollars over the past two years to begin mass-producing their new product; their Kickstarter page was fully funded last November, raising an impressive $44,000!
In Australia at least, it seems many of us aren't too fussy about the quality of coffee we drink. Two in five of survey respondents said they own an espresso machine, and of those more than half have capsule machines rather than the more complex manual varieties.
Many people evidently see their morning coffee as a quick boost of energy to get them going, rather than an experience to be savoured, which suggests the Coffeebar could well be the perfect snack for thousands of busy caffeine lovers.
Do you think edible coffee is the future? Or will it just be a fringe product that will never replace your morning cuppa?
For more information on Australia's favourite coffee fixes, check out our ratings for coffee shop chains and home coffee machines.