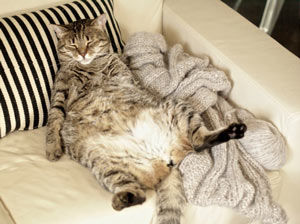 According to the Australian Bureau of Statistics (Australian Health Survey), more than 6.4 million Aussies are doing less than an hour and a half of physical activity a week. And according to the National Heart Foundation of Australia, it's not enough.
"Millions of Australians with high blood pressure, high cholesterol, or who are obese walk less than once a week for exercise," said The Heart Foundation's National CEO, Mary Barry, citing the Heart Foundation HeartWatch Survey. "Every little bit of exercise helps. There are many ways for people to become more active; walking being one of the easiest forms of exercise. The simple act of walking for 30 minutes a day can reduce the risk of cardiovascular disease by as much as 30%".
The latest State of the Nation Report, released in July by Roy Morgan Research, found that Australians are getting progressively less fit.  Specifically, the State of the Nation Report found:
3 in 5 Australian adults are overweight, with a BMI over 25.
Around 5.8 million men and 5.2 million women are now overweight, with the average overweight Australian adult carrying an extra 16.5kg, up from 15.5kg in 2008.
Only around 4% of Australians eat the recommended 2+ serves of fruit and 5+ serves of vegetables per day.
According to the report, just under half of Australians do some formal exercise, including gym, aerobics, running and cycling in an average three months. Our excuses for not exercising more often (or at all) though, are varied. Certainly when it comes to gym attendance!
According to Canstar Blue's recent survey of 866 Australian adults, barriers to attending the gym include cost (22%), feeling intimidated by other gym users (15%), not knowing how to use the equipment (10%) and a whopping 50% who simply don't have time.
Perhaps not surprisingly, given the excess weight that we carry, the Roy Morgan research found that issues with bones, joints or muscles are the most common complaint, with 13.2 million Australians reporting having had at least one condition in this category during the past year.
There are plenty of fantastic online resources, though, to help you get moving. Check out the Heart Foundation "Active Living" section to get started.