To spray or not to spray? It's a question many brides ask.
According to Canstar Blue research, the majority of Australians who use self-tanning products say they only use them for special occasions. Since 85% of women said they look better when they have a nice tan, it's clear why brides and bridesmaids are turning to self-tanning to look and feel their best for the wedding.
Whether you're the one walking down the aisle or the one waiting at the other end, here's our lowdown on do's and don'ts for a natural-looking glow.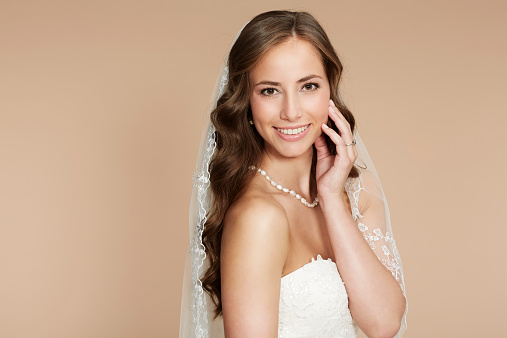 Go for a glow
Dark tans do not mesh well with white or ivory dresses. The white dress will make any level of tan look darker than it usually would. Ask for a light, golden glow – the lighter, the better.
Protect the dress
Will the tan rub off on the dress? Most brides avoid self-tanning for this very reason, but these days you need not fear. Our recent survey found that over two thirds of Australians who use self-tanning products were satisfied with how well their product held to skin without rubbing off on clothing. St. Tropez faired the best, with users giving it a 5-star rating for not rubbing off. The next best brand for sticking power was Garnier with a 4-star rating.
Even if the colour did transfer to the dress, most self-tanning products are water-soluble and can be easily washed or dry-cleaned out. If you're really worried, you can do a test run using some extra fabric after your dress has been made.
Different strokes for different folks
Would you ask your bridal party to tan for the big day? It might be nice to have everyone 'look the same', but the reality is that everyone needs a slightly different hue and looking the same might be harder than you think. Try having a test run and taking photos to see what everyone would look like side-by-side at the altar.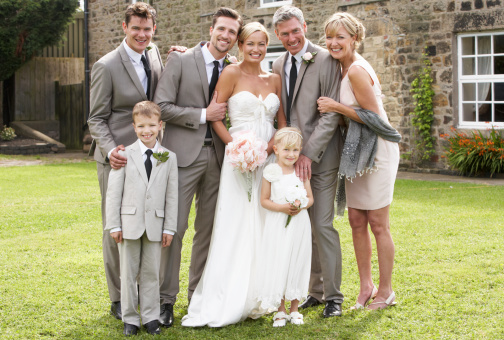 Even thinking about how your glowing skin will make your new hubby look in the pictures is important. If he's not tanned as well, you risk making him look pale and ill or terrified to say "I do".
Consider the cost will be vital to the happiness of your bridal party. After a bridesmaid dress, shoes, and a big bachelor/ette party, asking them to pay for self-tanning might be a step too far, even for a true Bridezilla.
Have a test run
Whether you're going to a salon or doing it on your own, you'll want to book a test run at least a month before the big day. If you want to shop around at different salons, you'll want to start doing trials even earlier.
If you visit a salon, be sure to purchase from them a small amount of touch-up solution in the same shade.
Follow our list of pre-tan rules, including shaving more than 24 hours before tanning day, exfoliating in the morning, not wearing deodorant and moisturiser on tanning day, and wearing baggy clothing immediately after the tan.
Take photos of yourself after the test run, so that you can see what your wedding photos would look like if you went with this shade of tan.
Do a make-up trial after your self-tanning trial, not before.
Start early
Do your final tanning two to three days before the ceremony. Spray tan takes around 10 hours to fully develop, and often looks best on its second day. This also allows time for emergency repairs or touch-ups.
You don't need to worry that it will fade too much in that short timeframe, and any fading will make it look more natural, which is what you want. For a long-lasting tan, Australians rated St. Tropez highest by a landslide, with the next best option being Dove.
On the day
Use aloe vera moisturiser in the morning so that everything holds smooth and steady. For emergency tanning needs, you can use your top-up solution from the salon or a small amount of your chosen self-tanning product. If a streak emerges, you can fade down the colour using nothing more than a cotton bud and some olive oil or water. Zero stress.
If you're getting a manicure, let them know that you've had a spray tan so they avoid using tan-stripping oil on your hands.
Staying streak free on the honeymoon
If you're headed to an island destination, we know you'll want to go swimming, but take it in short bursts and don't swim for too long. Salt water and chlorinated pools can wash that tan right off, so avoid soaking in it.
Take cool showers, and press dry your skin with a towel rather than rubbing it dry.
If you have an extra-long honeymoon planned and you want to use a tan extender cream, try the St. Tropez Tan Intensifier. Australians rated St. Tropez their favourite self-tanning brand overall.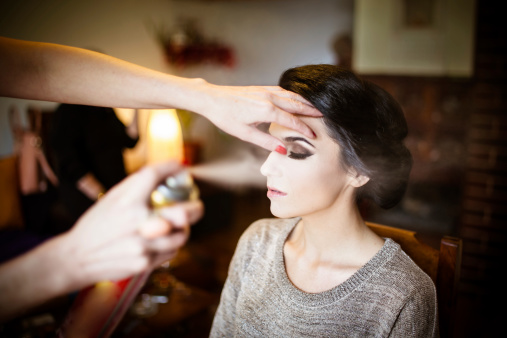 If in doubt, get it professionally done
Nearly half of the Aussies who used self-tanning products said they aren't good at applying them on their own. If you're in that half, you might consider going to a salon or asking a friend to help you apply your self-tanning mousse, rather than risk walking down the aisle feeling streaky from a DIY job.
Remember, at the end of the day
You're getting married! This is a happy time so don't sweat the small stuff. When you're finally looking at the 'forever after' ring on your finger, you won't be thinking about the colour of your tan at all.