Is there anything more soothing to a bargain hunter's ears than the words, "ALDI Special Buys"? ALDI has gained traction among Australian shoppers for its focus on low-cost groceries. But it's the limited edition stock that's gets Aussies particularly excited, with many alternative options to luxury products made available at a fraction of the price. These are usually only available for a week at a time, or while stocks last. But what makes these Special Buys so "special"? And are some better value than others? Canstar Blue reviews the biggest and best Special Buys from ALDI to see if you're really getting a good deal or not.
ALDI Special Buys
Can't figure out why a trip for milk and bread ends up with you walking away with a cheap 4K TV you never thought you needed? ALDI stocks some exciting stuff like snow gear, homewares, lawn mowers, and in some states, alcohol. Here's a rundown of the biggest and best Special Buy events.
You may also be interested in:
ALDI Snow Gear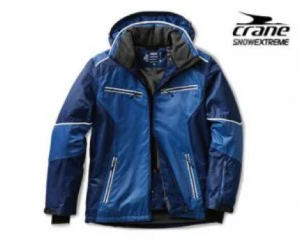 Booking a ski trip usually means having to spend a chilling amount of money. So, it's pretty unsurprising why ALDI's snow gear became one of the most hyped Special Buys. Everything is sold under two collections — Crane "Snow Extreme" for both casual and serious users of all ages, and ALDI's INOC "In Need of a Challenge" range for alpinists and hardcore users.
When it comes to outerwear, the 10-20,000mm waterproof ratings given to ALDI's ski jackets might make this Special Buy a cool accessory to have due to the relatively warm snow climate in Australia. Prices start at $60 for jackets under the Crane label, which is a fairly big deal considering some brands sell jackets costing at least $200. Plus, ALDI jackets have plenty of pockets and storage options, lined hoods and other features found on more expensive snow gear. Ski pants are also available from $49.99, while accessories like gloves, ski goggles, plus thermal tops and leggings range from $4.99.
ALDI TVs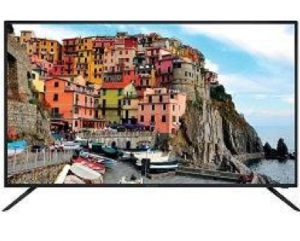 Keep an eye out for Special Buys on Bauhn, ALDI's TV brand which puts the 'special' in Special Buys. Bauhn is sold exclusively in ALDI stores, and is only available on a promotional basis.
Prices can range from $299 for the 40" Full High Definition LED LCD TV and can reach up to $1,599 for the Bauhn 75" Ultra High Definition LCD TV. Most of ALDI's recent promotions have included 4K TVs such as the Bauhn 58″ 4K QLED Android TV for $699, which comes with popular apps and streaming services like Netflix and Youtube pre-installed. But you might have to get in quick because it's apparently not uncommon for the stock to be exhausted the day the budget televisions are released.
ALDI Homewares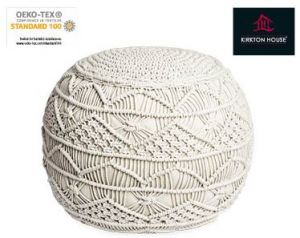 Perhaps less hyped than the previous two Special Buys, ALDI Homewares often imitate more expensive homeware designs, but are delivered at cheaper prices. As a direct competitor to the Kmart juggernaut, ALDI homewares are notably inspired by the 'Scandi' home living brand. ALDI homeware products are often seen as 'exclusive' because of their limited availability, with its low prices driving popularity.
ALDI also limits how many items any one customer can purchase. Instead of a cushion that costs £50 (approx. $100), ALDI in Australia has similarly-designed cushions that cost $20, while coffee tables are as low as $60, and so on. For the big-ticket items like coffee tables and other furniture, you'll have to get in quick. Usually a few days after it's released, the only homewares left are cushions and bedspreads. If you're redecorating your home, a trip down that ALDI middle aisle may be on the agenda.
ALDI Skin Creams & Serums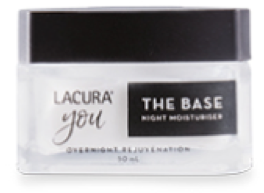 ALDI might just be the fountain of youth, with certain products from the store's own brand of skincare Lacura known to sell out within minutes. Products like ALDI's Caviar Illumination Day Cream and Night Cream have been spotted by customers as a decent dupe of La Prairie's luxury face cream worth a few hundred dollars. The Lacura Skin Science Caviar range has also been pretty popular. This collection is claimed to contain caviar to boost collagen production and supposedly help retain fluid in the top layer of the skin, making the skin softer, plumper and younger-looking.
But be prepared to pay double for these exclusive promotions. Special Buys like the Lacura Skin Science Revive Night Elixir and the Lacura Skin Science Revitalise Expert Day are usually offered for $19, while similar Lacura-branded products typically won't cost more than $10 year-round.
ALDI Lawn Mowers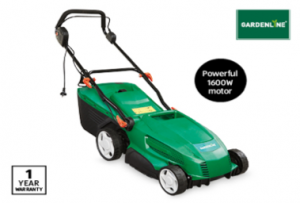 It seems ALDI is trying to cut costs as well as grass, selling petrol lawn mowers for $200 — that's dirt cheap compared to petrol lawn mowers from popular brands like Victa and Masport. This includes Special Buys like the ALDI 161cc Petrol Lawn Mower, which retails for $139 and features a 4-stroke engine with 460mm (18") cutting width. Plus, it has an adjustable 7-position cutting height and a 55L hard catcher. On the slightly pricier side, there's the ALDI 25.4cc Petrol Lawn Edger retailing for $149. This has a 2-stroke engine, 224mm blade length and 5-level height adjustment to similarly adjust the mower to suit your lawn.
The German superstore also sells electric lawn mowers like the ALDI 1600W Electric Lawn Mower for $99.99. Recommended for small to medium-sized lawns, this Gardenline mower offers six cutting heights and features a 36cm cutting width and 35L hard catcher.
Other garden essentials include the Gardenline 1800W Electric Chainsaw, which is available for $79.99. It's recommended for felling medium-sized trees, cutting logs and trimming branches. There's also the ALDI 26cc Petrol Hedge Trimmer, which apparently provides a 560mm laser cut with its dual action blade and 28mm cutting diameter for $99.99. The addition of a rear rotating handle is also said to make the garden tool easy to manoeuvre, while the start assist primer is designed for fast start ups and cold starts.
ALDI Vacuums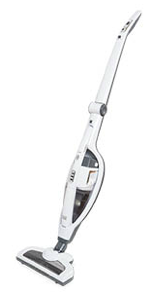 If you're a sucker for bargains, ALDI's range of vacuum cleaners might sweep you off your feet. One of the cult favourites is the Ecovacs Deebot Ozmo 610, an item which reportedly sold out within minutes, or even seconds according to some social media users, during its debut in 2019. Featuring several cleaning modes, and what is described as 'stair safety technology' and 'obstacle technology', this robot vacuum primarily uses a V-shaped brush to pick up dirt and debris. An interchangeable suction inlet is alternatively available to collect hair and other mess. The vacuum is also said to have a high efficiency-filter, and a reservoir capable of holding up to 300ml before it needs emptying.
Another vacuum supposedly worth bagging is ALDI's 1600W Backpack Vacuum Cleaner, which is worn by using the velcro waist strap and what is claimed to be an 'ergonomic' harness. Similar to the barrel-style Multi Cyclonic Vacuum Cleaner retailing for $99.99, this $129 item contains HEPA filters to trap dust or other nasties lingering in the air.
For other hard to reach areas, ALDI offers the 2-in-1 Cordless Vacuum Cleaner for $99.99. This offers up to 30 minutes of run time and has a reverse folding handle with headlights. While it may not be as compact as some stick vacuums, this model provides 2200W of power and a detachable handheld vacuum to clean those tricky nooks and crannies.
The German supermarket also sells cheap steam mops to help make your house shine. Items like ALDI's 1500W model tend to cost under $40 and allow for 20 minutes of runtime with a 25 second warm-up time.
ALDI Whitegoods & Appliances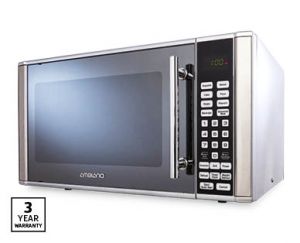 ALDI cooks up a buffet of budget-friendly appliances, giving bargain hunters the chance to enjoy features found in more expensive products but at a price point that's easier to swallow. ALDI made a stir when it released its Mistral Thermo Cooker for $299, with many customers wanting a taste of the kitchen appliance after it was hailed as a considerably cheaper alternative to the Thermomix worth thousands.
The German supermarket also serves up a budget ALDI 12 Place Setting Stainless Steel Dishwasher for $299, which includes four wash programs, delay start, a cutlery basket, a height adjustable upper basket and an anti-flood device. It comes with a 4.5-star water efficiency rating (consumes 11L/wash) and a 3-star energy efficiency rating (consumes 282kWh/year). The ALDI 30L Microwave with Grill and Convection is another option to add to the table, offering eight preset cooking programs and 10 power levels for $159.
Another popular Special Buy has been ALDI's air fryer. For $129, it provides six cooking programs, adjustable temperature control, and a Halogen infrared heating system with a 360° rotation system for even cooking. A dual rack, rotisserie spindle, tongs, grill pan and other accessories are included. Other whitegoods, including the 1.7L Dual Wall Kettle with a 360° cordless base has been on sale for $34.99. Blenders, pressure cookers, slow cookers, waffle makers, toasters and kettles have similarly made its way to the Special Buys aisle for under $100.
Even washing machines like the ALDI 10kg Top Load Washing Machine have been on sale for less than $400, which is half the price of some units from several leading brands. ALDI has also stocked up on clothes dryers such as the ALDI 7kg Vented Dryer for $249.
Selling cheap refrigerators is another way ALDI tries to keep its seasonal promotions fresh. Bar fridges like the 48L Bar Fridge have been sold for just $99.99, while larger options such as the ALDI 239L Upright Refrigerator retailed for $299, which is a pretty cool bargain to snap up considering similar capacity models from other brands usually start from $500. Freezers including the 99L Chest Freezer have also been made available for $249. Many of these ALDI products come with a three-year warranty.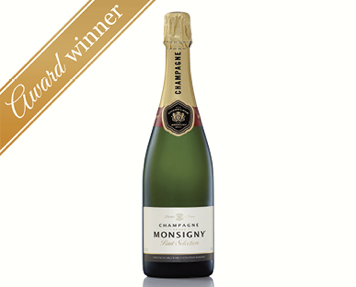 ALDI Alcohol
Despite being sold alongside loo rolls and frozen veggies, Aussies are drinking up ALDI's liquor range. Some Sauvignon Blancs are available from as low as $2.99, while beers can be found for less than $8 for a six pack. And while there are several 700m spirits selling close to $30, you can still snag yourself a bottle with the same amount for under $14. You can also get French champagne for no more than $25.
ALDI alcohol is only available for sale in ACT, NSW and Victoria.
ALDI Mattresses and Pillows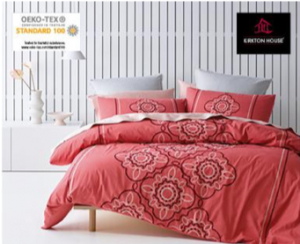 Are you sick of counting sheep and prefer to be adding up discounts? Some customers have given ALDI's Urban Living Mattress in a Box the nod of approval. It's described as having a firm to medium feel, and costs a fraction of the retail price typically found from other mattress brands. Cost varies depending on the size, starting from $149 for a single and reaching up to $249 for the Queen-size.
The feel of the bed can apparently be adjusted by adding a mattress topper, such as ALDI's Luxury High Loft Mattress Topper available in the Special Buys for $89.99. Other ALDI bedding tend to appear in the Special Buys more regularly compared to the ALDI mattress. This usually includes sets like the ALDI 300 Thread Count Fitted Sheet Set, which can cost $39.99 or $49.99 depending whether you're getting a Queen or King, while the ALDI Cancun Quilt Cover Set can vary between $59.99 and $69.99.
But keep in mind that while many of the items come in various sizes, some products are generally limited to Queen and King. Although ALDI's pillows are usually available in either a low or high profile for $16.99, and are claimed to move and curve to support the natural contours of your neck and shoulders.
ALDI Electronics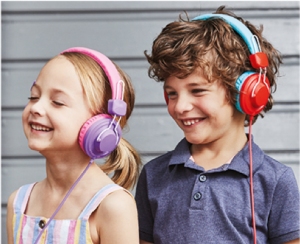 Need to block out the sound of a crying baby or chatty co-workers?  Then you might want to keep an ear out for a pair of Bluetooth headphones during ALDI's Special Buys. These are stated to last 15 hours per charge and feature active noise cancellation of up to 20dB. It also comes with a built-in microphone for hands-free calls.
And since these headphones are described as being ideal for air or train travel, a hard shell case and airline adaptor are also included. Retailing at $69.99, ALDI's wireless noise cancelling headphones are considerably cheaper than popular models offered by other headphone brands.
For the kids, ALDI offers child-friendly headphones for $14.99 in a variety of colours. These are designed to have a maximum volume limit of 85dB. The headphones have soft 40mm ear cups and a smaller headband compared to regular headphones, and contains a single cable to help minimise tangles.
Otherwise, you can always share the music with the ALDI Portable Bluetooth Speaker available for $14.99. This rechargeable device has an IPX7 waterproof rating and is described as having a 'rugged, kid-proof design'. It's also said to use a 300mAh battery to give up to four hours of playtime and high quality sound. The supposed lightweight and compact build might also make the ALDI bluetooth speaker worth considering if you're planning to take it outside, especially with accessories like the removable carabiner clip.
ALDI Motorbike Gear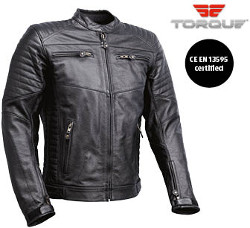 ALDI also gets Aussie bikers riding high in the middle aisle, with the superstore selling more than 15 different accessories as part of its motorbike gear special. The Torque-branded items are claimed to offer great quality at low prices, while still putting an extra focus on safety. Prices usually vary between $9.99 for a pack of Men's Motorcycle Socks, and can drive up to $169 for a leather jacket.
Some Special Buys include an open face motorcycle helmet for $49.99, full face motorcycle helmet for $79.99, motorcycle boots for $79.99, motorcycle cover for $29.99, motorcycle folding single ramp for $79.99, and carbon knuckle leather motorcycle gloves or padded leather motorcycle gloves for $29.99.
Aside from the motorcycle, the 100% leather jacket is the quintessential biker staple. So, expect this piece of clothing to be among ALDI's most priciest Special Buys. These jackets feature YKK front zippers, with two zippered hand pockets and chest pockets, plus one internal zipped pocket. It's also stated to have ergonomic fitting with APT-Tech advanced protection technology at elbows and shoulders. Sizes range from small to XXL for men, and small to XL for women.
But so far most of the Special Buys have been largely catered for men, with the leather jacket being the only item specifically designed for women. Some items include a men's mid-layer top for $39.99, in sizes ranging between small and XXL, and men's motorcycle denim jeans for $69.99
ALDI Luggage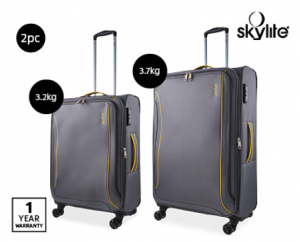 Guilty of last-minute packing? Or maybe you got carried away and bought more souvenirs than planned. ALDI offers both luggage sets and separate luggage for under $100.
ALDI's two-piece soft case luggage set comes with a medium case (77cm x 31cm x 48cm) and large case (67cm x 28m x 43cm) for $99.99. Claimed to have a 'robust construction', each case comes with an expandable main compartment, spinner wheels, lockable zippers and a TSA approved lock.
Individual luggage is cheaper at $39.99, and includes a Soft Case Carry on Luggage as well as a Wheeled Backpack. Both have similar features to the cases included in the set. There are also a few options for the little traveler, such as the Children's Luggage for $29.99 or the Kid's Overnight Bag for $14.99. Other handy travels available include a Universal Travel Adaptor Kit for $19.99 and Luggage Scales for $7.99.
Are ALDI Special Buys really that special?
ALDI has a revolving door of Special Buys to keep customers on their toes and perhaps entice them to splurge the next time they do a grocery shop. Cheap prices, chic designs and great functionality – some things ALDI Special Buys are known for. However, that doesn't mean you should go out and buy some for the sake of it. While there's likely no harm in trying, say, a six pack of beer from ALDI to see how it stacks up against your favourite drop, ask yourself: "Do I really need that big TV?"
ALDI's low prices draw people in, and may encourage those who love a bargain to randomly splurge on stuff they may not have considered. As always, decide if there's actually a want or need for that cheap Special Buy and go from there. By the same token, don't get too distraught if you miss out on a big deal. Often shoppers like to rush in for certain items when there's no need to. While big items like TVs go fast, even snow gear is available for weeks after the initial release. If not, chances are that particular Special Buy will come around again later in the year. ALDI's Special Buys certainly are special – and make consumers do some 'special' things.
It could be worth taking a look at ALDI's middle aisle the next time you're there to get a few things. But don't get too carried away.