Having the tools is one thing, but knowing how to use them for the best results without pushing yourself too far is another. Weight loss programs provide a structure to your dieting journey, with support and flexibility to help you reach the healthier lifestyle you want.
This can come in a wide variety of forms, sometimes based around a particular type of product like weight loss shakes, or a particular fitness program. Program providers may also offer services such as online forums, nutritional advice, social fitness events, and even apps to track your progress.
Types of weight loss programs
Weight loss plans can come in a variety of forms. They may be:
DIY/self-guided
Some programs give you a structure and resources and let you take the wheel on looking after yourself.
Online programs
In addition to assessment and plan guidance, online programs often offer ongoing online coaching, access to an online member community, and weight loss plan resources (such as recipes, exercise tips, and nutritional information).
Diet clinic/in-person consultations
These generally involve regular consultations to check in on your progress and offer support and advice. Many, like Weight Watchers, also include group meetings, or group exercise activities.
In practice, weight loss programs often involve a mix of these three elements.
How much do weight loss programs cost?
The cost of weight loss programs depends on what they include. They may cost a subscription service for the duration of the program, or the program itself may be free but involve purchasing a particular product. Be sure to ask about minimum subscription periods and exactly what your fee gets you before agreeing terms.
Weight loss programs compared
We've chosen three of Australia's most popular weight loss programs as examples of what weight loss programs can look like. This selection is in no way a particular endorsement of these programs nor a suggestion that these programs are better than others not included in this article.
Tony Ferguson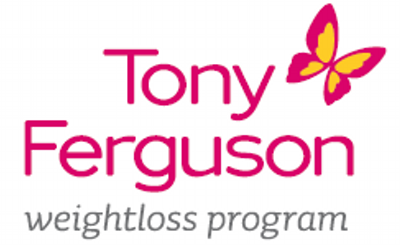 You can sign up to the Tony Ferguson website for free to access a 'meal plan' based around Tony Ferguson brand weight loss shakes and other diet products. This 'meal plan' is very generic. It provides serving size information and recommendations on what types of foods to avoid, but no personal tailoring or suggestions as to how to build a plan yourself to meet your specific dietary needs. That's probably a good thing though – you would need a specialised consultation for that.
There are three tiers of self-directed weight loss programs based on the shakes. These are all very generic and don't consider individuals' variable needs, so it's a good idea to talk to your doctor before starting any of these.
'Classic' – claimed to be suitable for long-term use, with a 1600 calorie daily consumption target and 1-2 daily meals replaced with shakes.
'VLCD' (Very Low Calorie Diet) – not advised to be used for more than 12 weeks, with an 800 calorie daily limit and all 3 daily meals replaced by shakes.
'Rapid' – also not advised for use longer than 12 weeks, with a 1200 calorie daily limit and 2 meals per day replaced with shakes.
Tony Ferguson also offers personalised consulting services through selected pharmacies, called its 'Weight Loss for Life Program'. At time of writing, Tony Ferguson advertises that the only costs associated with this program are the program guide priced at $16.50 and any weight loss products purchased. The qualifications of the Tony Ferguson consultants are vague – they're not doctors, so it's advisable to consult with one before starting the program as well as during.
Weight Watchers
A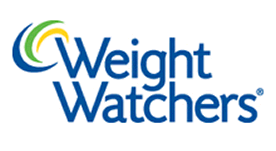 s one of the biggest weight loss clinics operating in Australia, Weight Watchers offers a wide range of flexible options. Their programs start from around $35 per month. At the cheapest level, this monthly membership includes a personal assessment, coaching, and support resources. The price goes up the more features you want access to, such as in-person weigh-ins and group meetings or individual consultations. The three types of coaching plan offered are:
Online coaching
Group coaching
1 on 1 coaching
Note that this fee does not include any food products. Weight Watchers produce their own line of snacks, frozen meals, and other food products which can be purchased online or in supermarkets. In addition, they also now offer a fresh produce delivery program for use with their recipes. These products and recipes are allocated Weight Watchers 'SmartPoints' to keep track of your consumption.
As part of your program, you'll be allocated a daily 'SmartPoints' goal. Weight Watchers claim that their system considers overall nutritional value rather than just focusing on calories or kilojoules. There is also an equivalent system for 'FitPoints', with your own goal and a variety of workout options suitable for various fitness levels to follow at your own pace. There's also apps and other resources available for tracking and managing your program.
Michelle Bridges 12 Week Body Transformation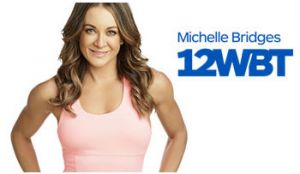 The '12WBT' offers a choice of six different weight loss programs, depending on your fitness capacity.
Beginner, intermediate and advanced weight loss programs for those with BMIs under 30, tiered based on existing fitness levels. The advanced end of the program is aimed at losing less than 5kg and targeted at improving strength and muscle tone.
Two programs specific to 30+ BMI (one with slightly more exercise than the other).
One program for people approaching, in and over their 50s, with workouts designed to avoid injury.
Cost is uniform regardless of program choice, at $199 for 12 weeks. All programs include:
Weekly meal plans and shopping lists based on a daily calorie allowance. Recipes and meal plans are customisable based on tastes and dietary requirements although once you have your plan it's fairly prescriptive.
Self-directed weekly exercise plans and challenges.
Twice-weekly 'Mindset Videos' by Michelle Bridges with advice about changing habits and attitudes.
Access to a member community, through the website, social media, and in-person events.
Weight loss programs: What to watch out for
With so many programs out there, it's hard to know how to tell which one best suits you. Here's our tips on what to look out for when finding a weight loss program.
The detox myth
Anything claiming to be a detox is really just snake oil. Your body doesn't need any special diets or products to clean out toxins – your liver and kidneys do that all on their own. If you want to 'detox', avoid putting things in your body that cause it stress, like fatty processed food, alcohol and caffeine.
Expert opinion?
Check the qualifications of the program creators. Anyone can call themselves a nutritionist or dietician, and not all qualifications are created equal. The trick is to find out whether they have a credential supported by either the Dieticians Association of Australia (DAA) or the Nutrition Society of Australia (NSA).It's a good sign if you're provided dietary advice based on the Australian Dietary Guidelines (ADG), covering all food groups.
Prescriptive or responsive?
A good health plan should adapt to your lifestyle, habits, and individual health needs. This makes it far more likely that the habits you form during your short-term program can carry over into the long term.If a plan is very specific and limiting about what you can and can't eat, this makes it harder for people with special dietary needs and makes it more likely that you won't be able to sustain your weight loss. It might seem easier at first to just be told what to eat, but you're far better off taking the time to have your program adapt to you so that you can keep doing it.
Quick & easy?
Be wary of crash diets. If a program is aiming for big changes in a short period of time, this won't be worth your time. For sustainable weight loss, it's not a good idea to just try to rapidly lose weight using methods you wouldn't sustain. Any program that aims for results in six weeks or less is almost certainly a crash diet.12 week programs are common, but these may give the impression that they're only a short-term lifestyle change after which you go 'back to normal'. A good program should be aimed at using that time to help you form habits to keep up long-term.
Individually tailored
Everyone has different dietary needs, so a weight loss plan worth your money shouldn't just tell you to do the same thing as everyone else. Look for a program that adjusts to your needs, lifestyle, and health. This should involve taking measurements, asking detailed questions about your lifestyle and medical history, and custom-creating a goal and realistic plan for you to reach that goal.
Accountability
Weight loss programs can include regular meet-ups or check-ins to keep you on track and offer ongoing advice and support. Self-directed activities keep you in control, but on the flipside you need to motivate yourself to stay on target.
Realistic expectations
While reality TV show The Biggest Loser gives impressive results, a lot of contestants have regained weight because they just can't sustain the show's intense program. Are the eating or exercise expectations of your plan something you can reasonably maintain for years on end?
How do I find the right weight management program for me?
The best way to find the best weight loss program for you is to do your research. Think about what you can realistically change and the kind of support you need to help you do it. Read carefully about what programs offer and don't be afraid to ask a lot of questions. Consult your doctor about your specific dietary and health needs before commencing any new weight loss plan. Your health deserves the time and care to find out what will help you get healthier and stay healthier.