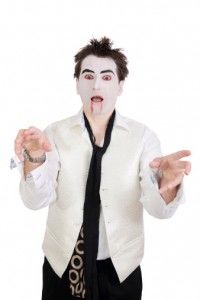 It's that time of year again – when mums get creative, kids get sore tummies from eating too much candy, and dads… act like kids.
Halloween brings out the best – and worst – in all of us, and the pressure is on to look as good – or bad – as you possibly can.
Whether it's kids hoping for the most devilish designs to hit the streets and scare their neighbours out of handing over lollies, or adults wanting to stand out from the party crowd by looking horrifically handsome or beautifully bewitching, the pressure is on and the cost can be high.
In a recent Canstar Blue survey, 20% of women said they spend too much money on makeup, while 40% admitted they can't leave the house without having any on.
So with all that makeup lying around, why not get creative for fright night with your old foundation, eyeliner, lipstick, nail polish, or anything else you might have going spare.
Here are some tips on how your makeup could be used for creepy results.
Foundation
Foundation can be used as a great base to help other colours go on smoothly – and stand out. If you have some old foundation that's a few shades lighter than your normal colour, then even better for achieving a pale-looking vampire or zombie.
Lipstick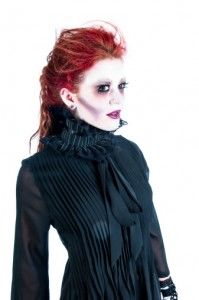 No Halloween party would be complete without a few good-looking vampires, and you can easily create plenty of delicious blood dripping out the corners of your mouth with blood red-coloured lipstick. Also, rub in some dark brown or black lipstick under your eyes to maximise that 'I'm dead and I know it' look.
Eyeliner
Going for a sexy cat look? Use a black eyeliner pencil to draw a dot on the tip of your nose and whiskers on your cheeks. And don't forget the black nail polish. Eyeliner pencil can also look quite fetching when applied to your teeth…
Eyeshadow
Achieve the perfect dead, skinny, void look by applying generous helpings of dark grey eyeshadow to your nose and cheek bones. Some dark green eyeshadow could also help you pull off that Frankenstein look.
Back to our survey results and almost half of women told us they feel very self-conscious when they're seen in public without any makeup on. If you're one of them, give our Halloween makeup suggestions a try and you probably won't feel self-conscious anymore!