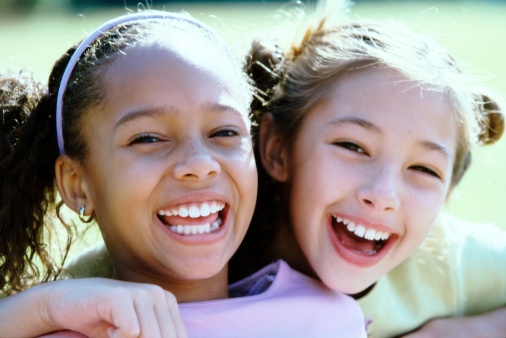 The age of a person affects how their skin will react to wearing make-up. In the past twenty years, the age of women wearing make-up has gotten younger and younger. How young is too young for us to be trying on make-up?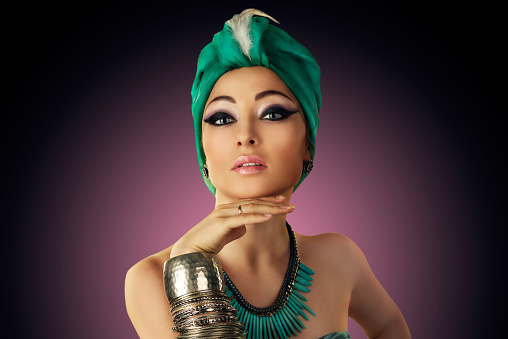 It's a complex issue. Some mothers say that since they wore make-up from a young age, their daughters can, too. Other mothers say their daughters won't be wearing make-up until they reach the age of legal choice at 16. High school and even primary school girls have debate forums online about whether or not their schools should or shouldn't be banning them from wearing "excessive" make-up.
Why tweens are turning to make-up
Experts say parents might need to address the issue of make-up when their children are younger than they expect. Australian studies have found children as young as five show signs of body dissatisfaction and wish they were thinner (Dohnt and Tiggemann, 2006). Another study of Australian primary school girls found they are much more likely to view their own bodies negatively when they are exposed to media pictures of young models (Clark and Tiggemann, 2007).
The media presence of tween models is huge. Supermodel Kristina Pimenova was a child modelling sensation at only 6 years young; she turned 8 last year with over 294,000 followers on Instagram. Many of her shoots have caused controversy for looking too provocative for a child.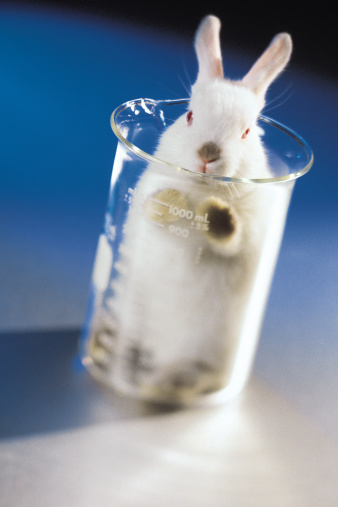 Ethical makeup: what to look for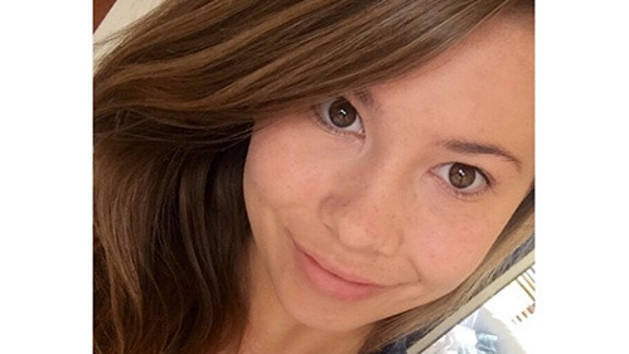 Bindi Irwin is one courageous Australian teen icon who has stood up for her generation by using her Instagram and media presence to promote the messages, "Don't try so hard." and "You are beautiful." At 15, she posted a selfie wearing no make-up captioned, "No make-up. No filter. You are beautiful. … I see so many amazing girls who need to let their true beauty out."
Media outlets then lashed out at her when in 2014, at 16 years old, she began wearing make-up in her selfies and to red carpet events such as her award ceremony for Australian Geographic's Young Conservationist of the Year. She defended herself simply and reiterated that you don't need to wear too much make-up.
"I suppose the last year or so really I've been starting to have some fun and see what I can do with make-up and be a little bit of a girlie girl. … Finding that great line between comfort and looking good is fantastic."
Protecting your young skin
Keeping clean
It is perfectly safe for pre-teens and tweens to use cleanser, moisturiser and even lip balm. This is not about whether you wear make-up or not, or whether you have acne or not; it is about taking good care of your skin.
Eating right
It might be hard to avoid the temptation of processed sugary foods like soft drink, hot dogs, pizza and burgers, but that's exactly what your pores need you to do.
Dealing with acne
The SA government has a great Child and Youth Health website specifically addressing skin care tips for pre-teens, tweens and teens.
Other tips for acne-prone teens with acne include:
Wash your face twice a day, no more, and don't scrub too hard, to avoid skin irritations. Washing your face after sport is also vital. Choose oil-free soaps.
It is very important to wash all the make-up off at the end of every day, to prevent clogging your pores. Make-up doesn't cause acne by itself, but it will irritate your skin and cause more break-outs.
Choose mineral foundations if you can, as they are lighter and less likely to clog pores.
Never wear make-up when you are going to open up your pores by sweating, or the make-up will cause inflammation in your open pores. That means no make-up on days when you have Physical Education lessons, or the Sports Carnival, or even just hot days when you have to walk home from school. Wear sensitive-skin sunscreen instead!
To prevent scarring, don't scratch or pop your pimples. Instead, use gentle cleansers to gradually "wash away" your pimples over a few days. Use gentle facial scrubs to remove blackheads before they have time to turn into massive pimples.
Avoid hairspray and other oily hair products. Amazingly, something as simple as washing your hair more often and keeping it tied back from your face can really help prevent oil getting into your pores and creating more acne irritations.