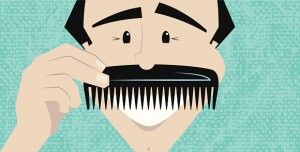 If you're not generally a hirsute person, then it's time to get your mo(jo) on, with Movember running from now until the end of November.
Launched in Melbourne in 2003 by Travis Garone and Luke Slattery, Movember has since raised $580 million to fund 832 health projects across 21 countries. A phenomenal effort!
According to a recent Canstar Blue survey, there are many potential Movember candidates out there, with only 2% of almost 1,300 males surveyed admitting to having a moustache. Beards were more popular at 6%, along with "other facial hair" also at 6%. Alas for the bearded and "other" among us, it's only moustaches that count this month!
How does it work?
Men (Mo Bros) and women (Mo Sistas) sign up at Movember.com to grow or support the moustache. Men start November 1 clean-shaven and grow their moustache for 30 days, getting their friends, family and colleagues to donate to their moustache-growing efforts.
Women get involved by recruiting the men in their lives to participate, donating, fundraising and planning events.
The funds that are raised are committed to combating prostate cancer, testicular cancer and mental health problems. You can see a summary of funded projects here.
What are the rules?
According to the Movember website, there are just five rules of Movember: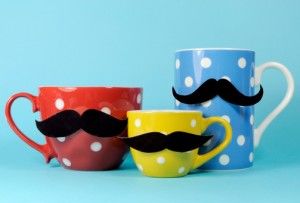 1)       Once registered, each Mo Bro must start November 1 with a clean-shaven face.
2)       For the entire month, each Mo Bro must grow and groom a moustache.
3)       No beards, no goatees, no fake moustaches.
4)       Create conversations about men's health and to raise funds for prostate cancer, testicular cancer and mental health.
5)       Each Mo Bro must conduct himself like a true gentleman.
Any particular styles?
From handlebars to a chevron to a pencil or toothbrush, any style of moustache is acceptable. So let your imagination (and facial hair) run wild!