There's nothing quite like the turn of the year that inspires us to make a positive change in our lives. It's a once in a 12-month opportunity to start afresh and millions of us will be counting down the clock on New Year's Eve with renewed optimism and determination for the year ahead.
So what are some common New Year's resolutions and how can you avoid seeing yours left in tatters by January 2? After all, if you fail at the first attempt, you'll be waiting 364 days for a repeat opportunity…
Losing weight and getting fitter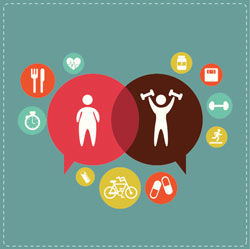 One of the most popular New Year's resolutions is to lose a few kilos. Whether it's reducing the notches on your belt after indulging over the holiday period, or whether it's a nagging desire to be more active and have more energy, the goal of losing weight and increasing fitness is a perennial favourite. However, it's well-known that many diets or exercise regimes adopted after the New Year are quick to fade away, so how can you ensure that it becomes a long-term change?
The key thing to remember when setting a goal to lose weight or improve your fitness is that you're looking to make a permanent change for the better, not a temporary one. Your goal should be to adopt a gradual, sustainable change to your lifestyle, rather than jumping into the latest diet fad or a discount gym membership. Try making your resolution a habit and incorporate it into your everyday routine. For instance, you could set a goal of going for a run three mornings a week, or start walking to work every other day. Think of it as something non-negotiable, like taking your morning medication or doing the washing-up. And remember, you won't necessarily see improvements over night, but this is a long-term change and if you stick to it, you'll be glad you did.
Quitting smoking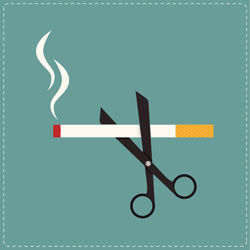 The turn of the year represents the perfect opportunity for smokers who want to lead a healthier lifestyle to kick their dirty habit. Quitting smoking reduces your risk of cancer and respiratory problems, along with many other effects, but it's easier said than done. Unfortunately, it's well-known that going 'cold turkey' is difficult, and that quitting smoking usually needs to be done gradually.
There are a variety of options available to help you quit, such as simply cutting down on the number of cigarettes smoked, nicotine replacement products, or even e-cigarettes – though the health improvements of these are still hazy. If in doubt about the best cause of action for you, seek the advice of a GP or healthcare professional.
Getting your finances in order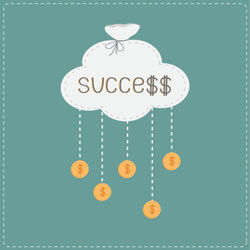 January is the perfect time to review your financial situation – not least because you probably spent a bit more than you should have over the Christmas break. But like losing weight and smoking, significant change isn't going to happen overnight, especially if you have several debts or financial responsibilities to take care of.
It usually helps to break all your financial problems up into small, manageable ones, rather than worrying about them all at once. Try focussing your efforts on one issue at a time and set realistic targets of what you would like to achieve and by when. Not only will achieving those small goals improve your long-term financial position, but it will also improve your confidence and motivate you further.
Finding a new job
If you find yourself counting down the hours at work most days, then it's probably time to find a new job. Like all New Year's resolutions, the more effort you're willing to put into it, the more you will benefit in the long term – and this is particularly true when it comes to finding a new job. Don't sit at work moaning, be proactive and do something about it.
The best place to start is by assessing your skills – what are you good at and why would an employer want you in their team? You probably already have a CV, but make sure you continuously update it with your experience and achievements. An employer will easily work out which applicants have really put the effort in when applying for the job, and which simply cut and paste their old cover letter. So if you really want to make a change, put the effort in and you might just bag an interview.
Final thought
We may joke about having to wait 364 days for another opportunity to make a positive change in your life should your New Year's resolution fail to get off the ground, but the truth is any day could be your New Year's Day. There is never a bad time to make a change – especially when it concerns your health. So if you don't get off to the best of starts on January 1, don't be disheartened. Any new day is a clean slate and if you want something badly enough, you'll get there.