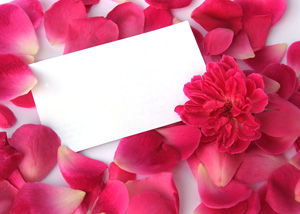 It's one of the most romantic days of the year: Valentine's Day, but – understandably – you've been busy. There simply hasn't been time to pick anything up, and now it's too late to organise anything.
…Except it isn't.
Your tardiness aside, several options are available to you if you need a quick fix on Valentine's Day romance.
The meal
Sure, it's probably too late to book your partner's favourite restaurant, but it's not too late to duck into your local supermarket and set up the most romantic home cooked meal ever. Check out food blogs to look for tasty recipes that won't take too long to make.
If you're a terrible cook, buy a nice premade pizza base, smear with pre-packaged tomato paste, top with yummy toppings from the deli, and cook until the cheese on top melts. With the right presentation, it looks quite 'gourmet' next to a bottle of wine and nice cutlery. Speaking of which…
Wine
If you can't remember which type your partner likes (shame on you), then ask bottle shop staff which bottle of red or white is particularly good. Failing that, champagne is always a popular choice.
Flowers
Unfortunately, you've probably left this too late, but don't give up hope! Failing a trip to the florist, you can at least pick up a decent bunch of flowers from many supermarkets.
The card
A personal message is all it takes to redeem a plain looking card so speak from the heart and write neatly.
Presents
Buying a present in the eleventh hour is tricky, but not impossible. Luckily, the internet is a wonderland for online shopping; and coupon and experience sites make it easy to pick something romantic for the two of you within minutes. This may be your saving grace.
Any advice for struggling romantics? Leave your own hints in the comment section below.
Canstar Blue five star winners: