Whether it's laid on thick or dabbed on for special occasions, many Australians – predominantly females – like to wear foundation make-up on their skin, so one of our most recent surveys sought to find out which brands consumers found produced the most satisfying results – and we found out some interesting titbits about people's make-up habits along the way.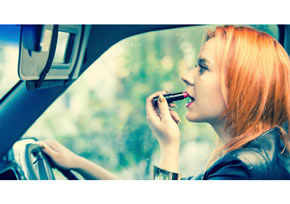 For example, one in five of our survey's respondents admit to having applied make-up while driving – a pretty disturbing thing for sensible road users to hear.
Make-up wearers from New South Wales appear to be quite the exhibitionists, with more than a quarter admitting to applying their make-up while on public transport.
Considering they have youth on their side, it's interesting to note that a third of Generation Y think they spend too much on make-up, while only 12% of the rather more wrinkle-prone Baby Boomers feel that way – perhaps reflecting that the latter feel their outlay is worth every penny!
It's also interesting to see that the youngsters will eschew punctuality in order to get their face just right, with 28% saying their make-up routine often makes them late for events, while only one in 20 of their parents' generation say the same.
Of the states, it seems South Australians are the biggest mirror magnets, with more than half admitting they feel self-conscious if people see them without make-up on. In fact, 41% of our total respondents say they can't leave the house without first applying their daily "slap".
When it comes to what's important when choosing the right foundation, it's a little surprising to learn that colour-matching to skin tone isn't the number one priority – that honour goes to the quality of the product's texture, with the amount of coverage the foundation provides being the second most significant attribute for consumers.
A significant finding in our survey was the number of people who say they care whether or not the make-up products they buy are tested on animals. Seventy-one per cent of respondents said that they do, indeed, care, but are people just paying lip service to ethical buying practices?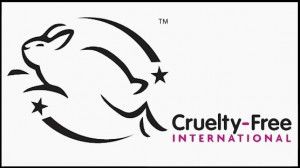 Cruelty Free International is the global campaign to end animal testing for cosmetics established by the BUAV (British Union for the Abolition of Vivisection). CEO Michelle Thew told Canstar Blue: "Cruelty Free International knows that compassionate people across Australia would be shocked to learn that 80% of the world still allows animals to be used in cruel tests for cosmetics – including Australia. We know ethical shoppers in Australia want to make the right choices and this new survey supports that, but there is a lot of consumer confusion about how to shop without supporting animal testing … we urge everyone to look for the Leaping Bunny logo on cosmetics and personal care products, as it is the only guarantee that a company has committed to ending animal testing in its supply chain."
Australia-based non-profit organisation Choose Cruelty Free (CCF) aims to encourage manufacturers to adopt a cruelty-free ethic and accredits companies that satisfy CCF's strict criteria. CCF president Liz Jackson was also heartened by the results of our survey showing that Aussies show a concern for animal testing.
"If a consumer is sincere about only using cruelty-free products, they aren't hard to find. Many people make the effort to find cosmetic companies they can trust and that have gone through an accreditation process.
"The discerning consumer no longer trusts the statement 'not tested on animals', which is used casually by some companies. There are currently 308 cruelty-free companies on The CCF List, many of which have excellent cosmetic products."
Click to see the results of the Canstar Blue foundation ratings here.