These days, we are all trying our best to be better and more informed consumers. As well as wanting makeup that is good for our skin, we want to know if it is tested on animals.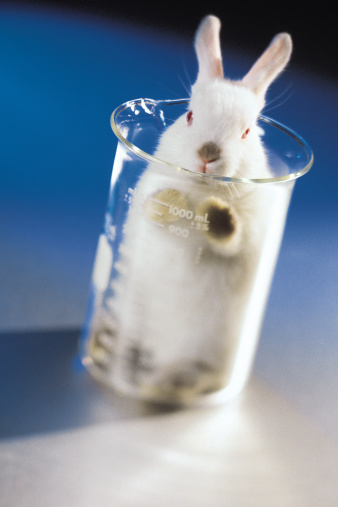 By far, the biggest issue in the cosmetic industry is animal testing. Millions of mice, rabbits, cats, dogs, and even monkeys are all held in laboratory cages and used in the testing of makeup products.
In 2009, the European Commission began a process of banning animal testing on cosmetics, and Australia also has very strict laws on it. Despite strict laws, big companies still sell their makeup in Australia while the testing is conducted overseas.
Thankfully, cruelty free products are bountiful on Australian shelves – all you have to do is check the label. If it says "not tested on animals", you can be pretty sure that it is safe, but there is another way to tell.
Look for the bunny
The official authority on all animal-safe in Australia is Choose Cruelty Free (CCF) – an independent, not-for-profit who produces the official list of all products that are not tested on animals.
Available on the Choose Cruelty Free website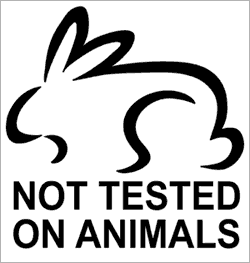 , the list covers a great deal of product types that are safe to use and cruelty-free.
However, if you're out shopping and can't access the list, look to CCF's bunny logo.
Not all cruelty-free cosmetics are allowed to have this label, but those who are have been certified to do so by complying with a strict set of rules.
This bunny is the best and most obvious indicator of cruelty-free products both in Australia and internationally.
There are a variety of logos to specify that make up is vegan, meaning that it contains no animal products or by-products. However, it is more likely that you will have to do a quick search to find information on vegan cosmetics.
Sometimes the packaging will state that it is vegan, and often companies will have a list of vegan-friendly products somewhere on their website. But if not, the best place to look is the ingredients list. If the product does not contain Lanolin, Beeswax, or Carmine, then it is generally vegan friendly.
Other non-vegan ingredients to look out for are Collagen (creams and lipsticks), Guanine (blush, eye shadow and nail polish), Keratin (hair products) and Squalane (moisturisers).
You can find the list of accredited cruelty-free makeup brands here.