Eyes on the prize: Eyecare Plus remains the best-rated optical store
We often don't realise that our eyesight is starting to fail until it quite literally smacks us in the face! We blame the bad lighting, or that the menu font being written too small to read, and before you know it, it all starts to get a little blurry! While it could be down to one of many reasons, getting your eyes checked on a regular basis is a smart move to avoid future problems. Eye tests could also help identify more than just poor vision, but other health issues, too.
In Canstar Blue's latest survey on this subject, 14% of adults admitted that they get their eyes tested less frequently than every two years – meaning they could probably do with another check-up! The majority of respondents said they get their eyes checked every one to two years (59%), while 22% do so every six to 12 months, and a very enthusiastic 4% visit their optical store every six months, or more frequently. While the majority of us are sticking to the recommended frequency, eyesight can change a lot in that period of time, so it might be something that we need to… keep an eye on.
With eyesight clearly important, it becomes a question of who to turn to for those regular eye exams. In our survey, 67% of Aussies said they always visit the same optometrist, with good customer service and support the most common reason for doing so, well ahead of convenience and price. Ultimately, the frequency with which you visit your optometrist could come down to whether or not you enjoy the experience – and that will depend hugely on the service you receive.
To help narrow down which optical store may suit you best, our survey of more than 3,000 consumers – who have visited one of Australia's many chains in the last two years – can provide some guidance. We asked respondents to rate the optical store they most recently visited on a range of important factors. While seven major brands made it into this year's review, Eyecare Plus was the only chain to get five stars for overall satisfaction, while also earning top marks in most other research areas. It's the second year in a row that Eyecare Plus has emerged victorious.
Best-Rated Optical Stores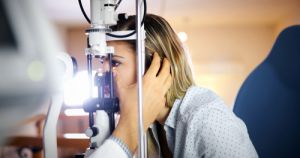 Canstar Blue's 2019 optical store review saw eight major chains compared, rated in the following order for overall satisfaction:
1st Eyecare Plus
2nd Optical Superstore
3rd Specsavers
4th Bailey Nelson
5th Laubman & Pank
6th OPSM
7th Big W Optical
Optical Superstore, Specsavers and Bailey Nelson received four stars overall, while Laubman & Pank, OPSM and Big W Optical were left on three stars.
Top Optical Stores
With plenty of chains to choose from, it would be worth investigating which one can offer you the best deal – not just on price, but the overall experience. If you find a chain you really like, it could mean you end up having more regular eye tests – which can only be a good thing. Read on to find out a little more about the seven chains in this review and what they have to offer.
Eyecare Plus

With more than 100 stores across Australia, Eyecare Plus is a group of independently-owned optometry practices, all offering a wide variety of services, as well as glasses and lenses to suit different needs. The services include traditional eye-checks, as well as a thorough eye-check called the 'Checkup Plus', which examines eye health, clearness of vision, colour vision and eye muscle control, as well as keeping an eye out for diseases such as glaucoma and cataracts.
Eyecare Plus also offers Visual Therapy and Behavioural Optometrist sessions at its stores, although it's best to check with your local store in advance. Through these services, Eyecare Plus aims to improve eye health, as well as visual motor skills and visual perception to improve your eyesight in all aspects.
If you're after a new set of glasses – or just after some replacement lenses or frames – Eyecare Plus has a wide variety on offer, including Progressive lenses and Transition lenses, useful for inside and outside the office. Styles and models will vary from store to store. Appointments can be booked online, over the phone or in store.
Eyecare Plus received five stars for overall satisfaction, customer service, quality of advice, after sale service and range of products available. It was four stars on value for money.
Optical Superstore

Optical Superstore has close to 100 stores across Australia with a wide variety of men's, women's and kids' glasses and frames to suit all styles and eyesights. And with brands including Calvin Klein, Ray-Ban, Gucci and Johnson & Johnson available both in store and online, there is plenty of choice. In addition, it offers a selection of contact lenses to order online.
There are also plenty of incentives available throughout the year that can be found via the 'Offers' tab on its website. Whether you're looking to save on a pair of frames or receive discounts on lenses, there might be something there for you to keep in mind.
Via its website, Optical Superstore allows consumers to book an eye test or a more detailed examination at the store of their choosing. If you're not sure about which glasses to go with, or you're a bit nervous about your eye examination, Optical Superstore provides its Expert Advisor through the website, which runs you through the processes and provides general information about eye health to make sure you are well-prepared when you step into your local store. It also offers free delivery on all purchases over $95.
In our 2019 review, Optical Superstore received a solid four stars across most rating categories, including overall satisfaction and customer service, with five stars for value for money.
Specsavers

A global brand, you will find Specsavers stores in more than 300 locations around Australia, with frames and glasses also available to buy online for extra convenience. With plenty of styles, models and brands available – including the likes of Tommy Hilfiger, Marc Jacobs and Disney for the kids – Specsavers will likely have you covered, regardless of your preferences.
Contact lenses are also available for purchase online, with a wide variety of brands and capacities to pick from. Specsavers now offers Easypay, which allows customers to set up a payment schedule, rather than having to pay the full price upfront. Free delivery is also offered.
Specsavers' bulk-billed eye health checks include a hospital-grade OCT scan at no extra cost, allowing Specsavers optometrists to detect eye conditions including glaucoma, macular degeneration and diabetic retinopathy, according to the brand. Each eye health check is also stated to be tailored to individual needs. If you're looking to address your hearing, as well as your vision, you'll be interested to know Specsavers is currently rolling out audiology services around the country, with hearing checks and hearing aids also available at selected stores.
This year, Specsavers was rated four stars for overall satisfaction and all other categories, except value for money, where it was rated five stars.
Bailey Nelson

Age is just a number when it comes to Bailey Nelson. Founded only in 2012 in Bondi Beach, its boutique style stores are spread across Australia, Canada, New Zealand and in London. It claims to offer frames at a reasonable price, plus empower individuality and self-expression through its on-trend designs.
From glasses to sunglasses, as well as contacts and accessories, Bailey Nelson might just have everything you need in one place. It also boasts state of the art equipment and processes like its ultra-wide digital retinal imaging services, which allow for a holistic and detailed eye health exam in less than 30 minutes, according to Bailey Nelson.
It's a registered provider with all major private health funds, allowing you to process your claim on the spot if you bring your health fund card along. When purchasing online, you'll receive an itemised receipt instead, which you can provide to your health fund after.
Bailey Nelson achieved four stars for overall satisfaction, customer service and quality of advice. It was five stars on value for money.
Laubman & Pank

Boasting over 100 years of industry experience, Laubman & Pank has stores across Queensland, South Australia and Western Australia – meaning some Aussies miss out on the in-store experience. However, online purchases can still be made via the website, including contact lenses.
Eye examinations and contact lens consultations can be booked online, with special offers also regularly advertised to help consumers score a good deal. Glasses and frames however, are only available in store for purchase.
Laubman & Pank offers a range of brands, including Oakley, Dolce & Gabbana, Prada, Ray-Ban, as well as Versace, meaning you should find a style to suit. Laubman & Pank also has protective eyewear for those who work in hazardous conditions, in addition to a variety of lenses to help prevent harmful UV damage. Laubman & Pank provides free cleaning and adjustments as well as a 30-day money back guarantee, but be sure to check the fine print on its website.
Laubman & Pank scored three stars overall, as well as across most ratings categories, although it got four stars for its customer service, quality of advice and range of products.
OPSM

Servicing Australians for more than 80 years, OPSM has long been a staple in the eyewear and eyecare industry, with no less than 300 stores across Australia. Frames and sunglasses are available for purchase online, meaning you can narrow down your options before you've even stepped in the store. With free delivery available for online purchases, you don't even need to leave the house if you don't want to.
If you're just after a standard eye test, OPSM offers a Classic Eye Test, which can be bulk billed, plus more in-depth consultations, such as a contact lens consult, for those after something more specific.
For those who wear contacts, OPSM offers a Subscription Value Plan, which includes a 10% discount on the online retail price, as well as delivery for when you need new contacts. Simply sign up on the OPSM website and select how often you would like a delivery, and you won't have to worry about running out. OPSM also provides free cleaning and adjustments, as well as a free contact lens exchange.
Rated three stars for after sale service, value for money and overall satisfaction, OPSM was also rated four stars for customer service, quality of advice and range of products.
Big W Optical

Better-known for its wide range of appliances, toys and clothes, many Big W stores also offer optometry services, including full eye examinations, as well as new frames and lenses. With bulk billing and medical rebates available, consumers can book an eye test via the Big W website and head in store the next time they need to stock up on clothes lines or $12 toasters.
Big W offers a wide range of lenses, including bifocal, multifocal, reading glasses as well as UV tinted and polarised lenses to suit your personal needs. Frames will vary from store to store. As an added incentive, Big W gives customers a chance to rack up extra Woolworths Rewards points with purchases, including those on contact lenses, which is always a bonus.
Big W Optical offers unlimited free cleaning and adjustments, plus a 12 month in store guarantee if your glasses are found to be faulty, including prescription glasses.
Please note that Big W has announced the impending closure of its optical stores across the country.
Big W Optical received three stars for overall satisfaction and customer services. It was four stars on value for money, quality of advice, after sale service and range of products available.
Which optical store should I visit?
Your eyesight can be a tricky business, with prescriptions and how well you can see as individual as the person, meaning your experience with an optometrist may be completely different to that of someone else. As a result, it's important to look into what your optical store can do for you, in terms of not only service, but the range of eyewear available as well as its convenience.
With many optometry services available for health fund rebates and discounts, it's a good idea to check with your healthcare provider about what you are covered for, plus if some optometrists have additional benefits to specific health funds to maximise your savings.
Many of us are concerned about our eyesight – 64% in fact, according to our survey – so whether you go for eye tests every six months or every two years, make sure you seek the answers to the questions you have, or go somewhere else if you're not totally satisfied with the service you receive.
About the author of this page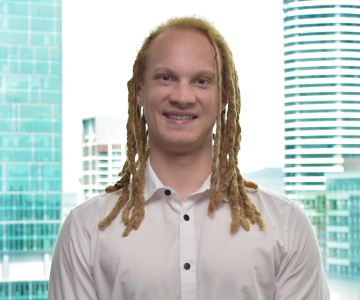 This report was written by Canstar Blue's Content Projects Lead, Dean Heckscher. He's our resident expert on all things automotive, health & fitness, streaming and more. Dean is also one of Canstar Blue's customer research report producers, helping to turn complicated subjects into easily-digestible information for our readers. He's passionate about helping consumers make better-informed purchase decisions on all manner of consumer goods and services.
Healthy Meal Delivery Services
Photo Credit: nd3000/shutterstock.com