Everyone wants to look their best, and for most people that includes having a nice tan. But what price are you willing to pay to look good? And we're not necessarily talking about a dollar figure.
Four out of five Australian adults who took part in a Canstar Blue survey told us they look better when they have a nice tan. But with two in three Aussies being diagnosed with one of the three main types of skin cancer by the time they turn 70 – and the vast majority of skin cancers being caused by exposure to the sun –  something we can all agree on is that you should be doing everything you can to reduce the risks.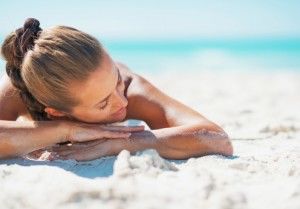 Despite that, more than a third of the 500 Aussies we surveyed admitted to regularly sunbathing. Worryingly, half of those believe they spend too much time in the sun and only two-thirds said they always use sunscreen.
So what can you do to reduce your chances of developing skin cancer, while also maintaining a nice tan? One way is to try using self-tanning products.
"Self-tanning products are a relatively safe way to obtain that sun kissed look without the dangers of ultraviolet exposure," said dermatologist Dr Michael Rich of the enRich Dermatology and Cosmetic Surgery Centre.
"The active ingredient of tanning products is DHA- Dihydroxyacetone. It acts by bronzing the outermost layer of the skin and is not permanent. The only potential issue is with inhalation which is to be avoided. Covering the mouth and eyes and wearing gloves when applying tanning products prevents accidental ingestion of DHA."
Unlike sunbathing, self-tanning products aren't free, but using them instead of exposing your body to harmful ultraviolet radiation in the search of a good tan can only be a good thing. After all, what price would you put on a good tan? Our survey respondents spend an average of $27 a month on their fake tans.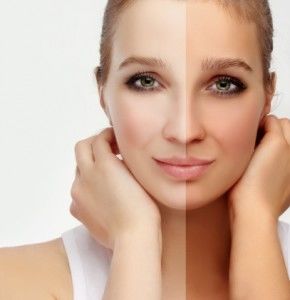 GPs across Australia conduct over a million patient consultations relating to skin cancer every, and if you have any concerns, you should get checked out too.  The sooner a skin cancer is identified and treated, the better your chance of avoiding surgery or, in the case of a serious melanoma or other skin cancer, potential disfigurement or even death.
It is also a good idea to talk to your doctor about your level of risk and for advice on early detection. Become familiar with the look of your skin, so you pick up any changes that might suggest a skin cancer.
The Cancer Council gives the following advice on things to look out for:
any crusty, non-healing sores
small lumps that are red, pale or pearly in colour
new spots, freckles or any moles changing in colour, thickness or shape over a period of weeks to months (especially those dark brown to black, red or blue-black in colour)
At the end of the day, nobody knows your body as well as you do, so if you notice any changes, consult your doctor straight away.