While "ruby red" and "dusky pink"-style names are popular lipstick labels, some creators are slightly more – well – creative. A lipstick brand I stumbled across last year, as an example, was "Kiss Him Goodbye", a brand apparently inspired by The Bachelor's Blake Garvey.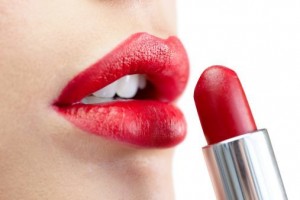 "Whenever you break up with someone all you want to do is change your hairstyle, eat chocolate and listen to Adele," explained lipstick creator Tracey Jewel. "So what better way to get over someone than follow Liz Taylor's advice "Pour yourself a drink, put on some lipstick and pull yourself together."
Some of the colours within the "Kiss Him Goodbye" line included "Left for dead", "Too late to apologise", "Gold Digger" and "OTT Romantic".
And others? Well, a non-scientific baker's dozen of other colour-name favourites around the Canstar Blue office include:
Sushi Kiss by MAC
Damn Glamorous by MAC
Couture by Revlon
Cassis Passion by L'Oreal
999 by Christian Dior
Pirate by Chanel
Casablanca by Tom Ford
Scotch on the Rocks by Bobbi Brown
Rouge Saint Honore by Lancome
Olympia by Napoleon Perdis
Amethyst Shimmer by Rimmel
Mink by Elizabeth Arden
Golden Girl by Guerlain
Revenge best-served in colour
Earlier this year the CEO of Ashley Madison boasted that Ashley Madison provided its users withcomplete anonymity, and made it possible for them to delete their profiles entirely, leaving no trace of "digital lipstick" on their collars.
Hmmmm
So perhaps a great name for a revenge lipstick – to send as a gift to your former partner's other partner – could be "digital d**khead" or even "Ashley Madison". Maybe "Biderman Blush" or simply "infidelity". Really, the possibilities are endless.