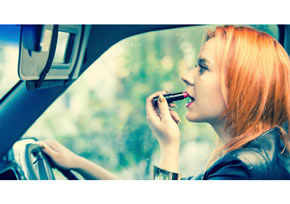 Our research has found that 2 in 5 Australian women have put on makeup while driving because they were too busy to stay in front of the mirror. While that is a tricky task, it would be even harder to create the perfect look if you couldn't see at all.
Introducing Lucy Edwards: the face of YouTube channel YesterdaysWishes. Lucy is a 19-year old makeup artist and law student who has been blind since she was 17.
In the beginning, YesterdaysWishes was her way of staying positive after first becoming completely blind. Now, she gives insights into her life with Q&A sessions, and vlogs about daily life, her guide dog Olga, and of course makeup. As her channel description says, "YesterdaysWishes is a place to bridge the gap between disabled and able-bodied people".
Learning to do her makeup without sight was not an easy process. Lucy needed the help of her sister to perfect the looks and techniques before being able to do it confidently by herself. The tutorials focus on feeling the makeup and the face to get the product where you want it.
Now Lucy doesn't just do her basic makeup routine either. Her makeup videos include a smoky eye and red lips tutorial, party makeup and also talks on products.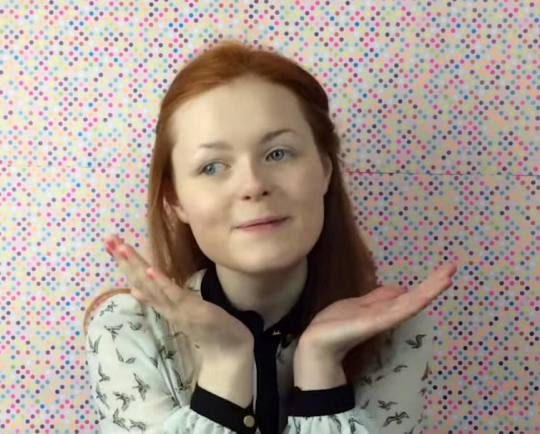 In an interview with the Daily Mail, she says that building up a routine is key. "I don't have to ask anyone about how my face looks anymore because I know I've put my foundation on in a certain way and built up my routine".
Honest, intelligent, funny and very independent, Lucy is an excellent role model for young women whether they are blind or not.
Another blind beauty blogger is Christine Ha, but some may be more familiar with her as the winner of MasterChef America in the 2012 series.
Christine vlogs about her life in a series called Blind Life, and talks about how she and many other blind people do things throughout their daily lives.
Just like Lucy Edwards, Christine Ha not only talks about makeup, but provides valuable insight into her own life and what she does. Feeling for blemishes, eyelashes, and the edges of the lips (for lip liner), as well as smiling to find the perfect spot for blush are just some of the techniques she uses to perfect her daily makeup.
Christine also does cooking tutorials, as well as more traditional vlogs about what she gets up to during the day. Both Christine and Lucy talk about the technology that help them out, and answer other questions sent to them by their fans.
Other articles you might like