According to Canstar Blue research, 45% of Australian women say they can't leave the house without applying makeup, and that they feel self-conscious without it. Another 27% said they wear it to improve what they don't like about their faces.
While we at Canstar think every woman is gorgeous without makeup, our research has shown that Avon is the most popular makeup brand in terms of customer satisfaction. However, there are some excellent home-grown brands out there that are well worth a try.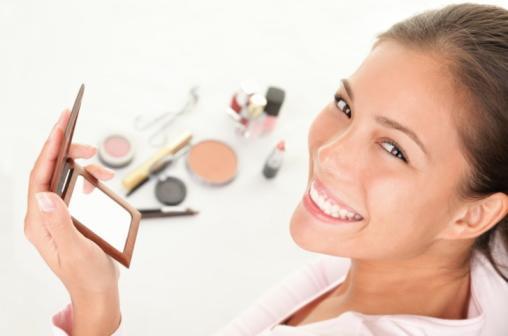 Australis
This Aussie brand has been around for the past 25 years, and ticks all the boxes.
Australis does not test on animals, and is accredited on the Choose Cruelty Free List. Some products do contain Lanolin, Beeswax, or Carmine, but 36 items in their range are vegan friendly.
1 in 5 Australian women say they spend too much on makeup, with the average woman spending $217 each year, and the ladies of Generation Y spending even more than that. With Australis cosmetics they could save a bit of that money, with all products costing less than $20.
The huge range of Australis products can be purchased through  their website, or from Priceline; a small range of products are stocked at Kmart and Big W. Shipping is free for online orders over $50, but if you don't end up spending that much, shipping will cost $10.
Product to try: Fresh & Flawless Pressed Powder.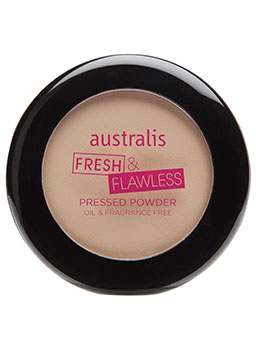 This little beauty is a 2-in-1 foundation powder, so you can do more with less. It is a match made in heaven for those with oily or problematic skin. The powder foundation has great coverage and leaves an airbrushed finish.
Shades: 6
Price: $11.95
Natio
Natio has been producing skin care products and cosmetics for over 75 years, and is based on making natural and plant-based products.  Today it is one of the leading natural brands in both department stores and pharmacies Australia-wide.
They don't test on animals, and have been accredited as Cruelty Free since 1996. Aside from a limited few products, Natio cosmetics and brushes are suitable for vegans; the list of exceptions can be found in the FAQ section of the website.
Like Australis, Natio price their products so they don't break the bank. Their foundations will only set you back between $15 and $20.
As well as the Natio website , their cosmetics can be found at Myer, David Jones, Priceline, and Chemist Warehouse.
Product to try: Pure Mineral Skin Perfecting BB Cream SPF 15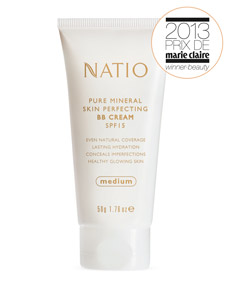 This multi-tasking foundation was the winner of the 2013 Prix de Marie Claire, and for a very good reason. As well as being a foundation, it is a moisturiser and concealer that is also part sunscreen. The infusion of green tea and chamomile aims to soothe any redness of the skin.
Shades: 3
Price: $14.95
Napoleon Perdis
Since opening his makeup academies in 1993, and his first store on Sydney's Oxford Street in 1995, Napoleon Perdis has never looked back. Now, the man and brand have won awards from all the beauty heavyweights, from Marie Claire to Fashion Group International.
It is their fusion of "runway and reality" that have made the brand so popular over the past 20 years. With high fashion as their key influence, and their feet on the ground of reality, Napoleon has created products that allow the everyday woman to channel her inner celebrity.
While they are not on the Choose Cruelty Free accreditation list, Napoleon does state in their customer FAQs that they do not test on animals or support animal testing in any way.
Product to try: Minimal Makeup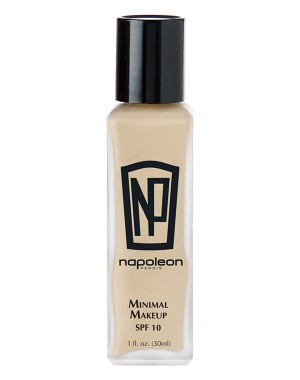 Unfortunately for those after the best value for money, this isn't the best pick. However, many women love this foundation for its light coverage and not-wearing-makeup feel; it is best for achieving a natural look.
Shades: 6
Price: $45
Other articles you might like