Lifestyle factors such as work, family and other commitments sometimes get in the way of a regular workout or a healthy, home-cooked meal. As a result, many Australians find it difficult to tackle the task of losing weight and getting healthy. So, what sets most Australians down the path to a trimmer waistline?
Why do Australians choose to lose weight?
In a recent survey of 1,250 Aussies, we found that the chief reasons for attempting weight loss were (perhaps unsurprisingly) related to physical wellbeing. More than 70% of those surveyed stated one of their weight-loss motivators was to improve their physical fitness, while a similar percentage reported they were interested in improving their appearance (67%). The majority also stated that prevention of potential health issues and improved energy levels were key factors in attempting to drop the kilos.
Other factors included:
Easing existing health issues (22%)
Improving mental health and self-esteem (44%)
Finding a positive way to socialise (9%).
Whilst the main motivation for many Australians' weight loss seems to be improving fitness and health, there are a number of other benefits that make it worth the effort. According to Lifehacker.com, regularly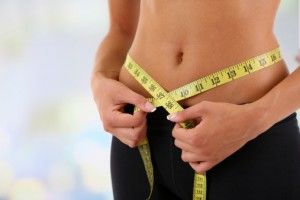 exercising can
help you sleep better,
combat stress,
energise you (even after a workout),
improve cognitive function (i.e. make you a little smarter),
improve your posture, and
make you happier.
Even a small amount of weight loss will yield positive change and it's certainly preferable to not trying at all – no matter how slow your progress is. You can even start with just 10 minutes of exercise a day and see results reasonably quickly.
How do Australians lose weight?
The methods people use in their weight loss programs vary widely according to our research. However, all our survey respondents stick to the basic principles of eating better and exercising more; 68% of men and 75% of women stated they followed a diet. Additionally, 64% of all respondents reported that an individual exercise regime, such as jogging, was one of their weight loss techniques. One in four respondents exercise at a gym, with the same proportion supplementing their diet with multivitamins. Twelve per cent also engage in social sport, while 11% take personal training sessions.
The staples – better diet and better exercise – were consistently reported as the best ways to achieve weight loss goals, proving that, while it would be nice if there was a magic solution, the sad truth is that hard work and consistency yield the best results. To put it another way, as one Canstar Blue staffer poetically stated, "There ain't no such thing as a free lunch". Don't be discouraged, though; with a bit of practice, exercise and a healthy diet can be fun as well as rewarding, rather than simply a chore.
How successful are Aussies at keeping the weight off?
An interesting and encouraging finding from the Canstar Blue survey is that weight loss regimes employed by Australians are frequently maintained for long periods. More than a quarter of the survey's respondents reported they had permanently changed their lifestyle. Furthermore, more than 70% focus on losing weight for a month or more – a long enough period to see significant changes. Seventy-one per cent of those who follow a diet maintain it as part of a permanently healthier lifestyle, as do 65% of those who have started exercising.
The aftermath of losing weight can also be very positive. The combined proportion of respondents who reported being either "satisfied" or "very satisfied" with the result of their weight loss was 64%, and 59% reported that they were similarly satisfied with how well they maintained their weight afterwards. Good news, then. It seems the majority of Aussies who choose to lose weight get pretty serious about it – and end up achieving fantastic results.