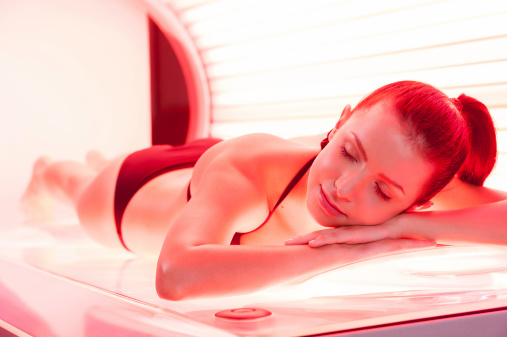 Mr Kellogg, the man who also invented Corn Flakes, made the first sunbed way back in the 1890s. It was called 'The Incandescent Light Bath", and for a very long time, everyone thought this invention was great for overall health.
For 110 years, people all over the world were happily going about their business, using sunbeds to get a healthy glow.
Ultimately, continued exposure to concentrated UV light over many years turned the skin wrinkled and leathery, resulting in a great deal of young people looking old well before their time.
Yet sunbeds were still popular with those seeking a gorgeous glow, ignoring the damage they were doing. Their risk of developing melanoma was proven to be 60% higher than the average person
When research proving the link between sunbeds and cancer came out in 2009, sunbeds were still being used by millions.
They were extremely popular in the UK, and are still used by approximately three million Brits, despite the known risks. In 2011, laws were passed to ban under-18s from using sunbeds after research found that over 250,000 children between 11 and 17 used them.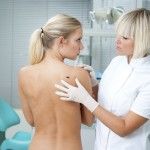 Have you had your skin checked lately?
The industry in Australia continued to attract customers, right up until December 2014 last year when Governments in Queensland, New South Wales, Victoria, and South Australia outlawed solariums in a massive effort to save lives.
The ban has been a welcome change for most; health groups and those suffering the consequences of tanning have been lobbying for change since the early 2000s.
The tipping point came with a young woman named Clare Oliver, a frequent sunbed user who spoke out about the effects of sunbeds while battling final-stage melanoma.
With only weeks to live, she brought massive public attention to the dangers of UV exposure, making people understand the risks and consequences.
Following Clare's death in 2007 – only weeks after her 26th birthday – legislation to regulate solariums was brought to state parliaments across the country. A huge ad campaign followed; "No Tan is Worth Dying For" was distributed to all national networks to spread the public health message.
While legislation has banned commercial sunbeds in four states, Western Australia and Tasmania are yet to enforce bans. In the Northern Territory, there is neither a demand nor supply of sunbeds.
The next challenge is to stop the use of tanning beds in homes. After the ban, some salons sold their beds to private users after refusing to take government rebated on the machines.
In hindsight, jumping into a box filled with hot lights wouldn't have been done if it wasn't falsely believed to be good for the health.
While Mr Kellogg was good at making cereal, perhaps he should have kept this bright idea to himself…
Other articles you might like
How to remove sunscreen stains