Have you ever vowed to get up at 5am in order to go the gym, only to ignore your alarm clock and go back to sleep for another couple of hours?
Or maybe you've promised yourself an evening workout, only to feel too exhausted at the end of a long, hard day.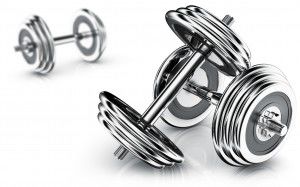 Regularly going to the gym is as much a part of life as eating and breathing for tens of thousands of Australians, but our new survey reveals some surprising reasons behind their motivation, and why others don't share it.
We have been crunching the fitness facts and found that, for many, going to the gym isn't all about improving your appearance, losing weight or pumping iron. Interestingly, one third of survey respondents said their emotional and mental wellbeing was a significant driving factor in their gym-going motivation, while 14% said they go to the gym in order to socialise, and for one in 10, exercise is a part of their rehabilitation from an injury.
The survey also reveals some surprising differences between how frequently Australians in different states attend the gym, with those in Western Australia (13%) twice as likely as those in any other part of the country to work out seven days a week.
A quarter of respondents nationally said they go to the gym three times a week, while one in five make the effort four times.
According to the 2012 Fitness Industry Report, more than four million Australians regularly participate in fitness industry activities. However, our survey shows significant variations in how much money people in different states are spending on going to the gym.
When it comes to monthly spending, respondents in Western Australia are spending the least on gym use ($59), while those in New South Wales are spending the most ($79). Nationally the average is $76, but Generation X ($81) are spending considerably more than Baby Boomers ($66) and Gen Y ($76).
Weight and cardio machines are the biggest attractions for regular Australian gym-goers, but a third of the survey's respondents – including about half of the women questioned – said gym classes were also a major draw.
For those who don't make it to the gym as frequently, our findings also highlight some of the barriers people face when plucking up the courage to strip down for a workout in front of others.
The cost of going to the gym is a big factor for one in five, while 15% of respondents said they feel intimidated by other gym users – a number that rose to a quarter of those questioned in Western Australia. Meanwhile, 12% said the general environment was a put-off, the same number said they don't like to exercise in front of other people, and one in 10 don't know how to use the equipment properly.
Curiously, 6% of respondents cited the showers as a gym turn-off, though the biggest problem facing Aussies is a lack of time, with 50% saying they just can't find enough of it.
Maybe try setting the alarm for 4am?