You've rushed to the toilet before, but now get ready to run to the… toilet sale…
For those looking to spruce up their bathroom without flushing money down the drain on smart toilets like the contestants on The Block, ALDI may be able to help when its latest specials go on sale Saturday, 20 July.
Buying Director ALDI Australia, Nathan Thomson, said the 'Bathroom Refresh Special Buys' aims to give ALDI customers "everything they would need for a bathroom reno on a budget, without compromising on quality".
"A bathroom reno is a great way of adding value and comfort to your home, but the costs can escalate quickly when you add up all the items and factor in the labour," Mr Thomson explained.
ALDI Toilet
The number one item on the list for many savvy shoppers will be the Toilet Suite with Installation, which retails for $299.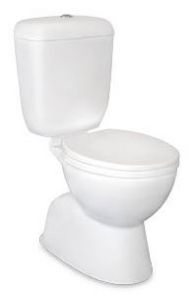 The toilet is said to have a four-star water efficiency rating and requires standard installation, which can be performed by a licensed tradesperson provided as part of the purchase.
If you decide to have ALDI send out a professional, you will first need to book a date and time online.
The professional can also help you say goodbye to your existing loo and have it removed for an extra $30.
You can alternatively choose to hire your own plumber or electrician, but this will set you back an extra few bucks.
The range is claimed to be inspired by modern bathroom trends, offering bargain hunters a way to renovate for less.
"Over the past decade, bathrooms have risen from their utilitarian roots and blossomed into luxurious sanctuaries. When it comes to bathroom design for the coming year, we're seeing calm spaces awash with natural timber, stone and light, as well as spa-inspired style and statement accessories," Mr Thompson said.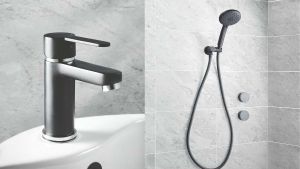 There are also hand showers with ceramic wall tops and basin mixer taps up for grabs.
Plus, the discount supermarket chain has dumped a few tools in the sale, including a $69.99 Tile Cutter, $9.99 Caulking Gun Set and $69.99 Inspection camera.
What else is on sale at ALDI?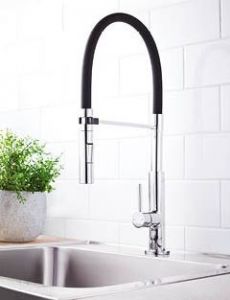 If fixing up the bathroom has given you the renovation bug, there's plenty of other bargains to help you around the house, like the $79.99 360° Cross Line Laser Level with Tripod and $69.99 Inspection camera.
Don't forget to check out the tiling accessories, pipe cleaners, drain suction pumps, as well as silicone and adhesive cartridges for under $10.
ALDI will also be selling a variety of workwear items, including Steel Cap Twin Gusset Work Boots for $34.99 and a High-Vis Hoodie for $19.99.
When it comes to breaktime, ALDI is even serving the Tradesman's Cooler for $24.99 and an Insulated Workman's Flask for $14.99.
But if you're tossing up whether to snap up any of these bargains, don't spend too long in the thinking room because these sales are available for a limited time and only arrive once in a full moon.