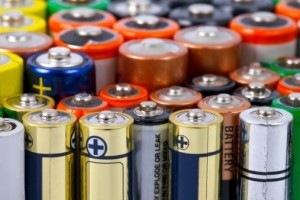 A private label brand has emerged as a surprise winner of Canstar Blue's inaugural Most Satisfied Customers Award for household batteries.
ALDI's Activ Energy brand has powered past some of the world's biggest battery names, including Duracell and Energizer, to take the prize for overall customer satisfaction.
Head of Canstar Blue, Megan Doyle, said consumers see the long-term value in buying batteries in bulk.
"With Activ Energy packs of as many as 50 available, ALDI customers clearly think they're getting great value for money," she said. "Customers clearly see the convenience of buying in bulk when they're out doing their weekly shop – keeping your drawer well-stocked with batteries is a wise move. Not only that, but consumers also think those batteries have a comparable lifespan to some of the big brands.
"ALDI has achieved several Canstar Blue awards for its private label brands this year. You know your products have struck a chord with consumers when even your batteries beat the big brands for customer satisfaction."
The ratings are based on a survey of 1,660 Australian adults who have bought and used any size of household batteries in the last month. 36% of respondents said they tend to buy the cheapest batteries available, while 30% always tend to buy the same brand every time.
Consumers scored Duracell highest for battery life, but ALDI's Activ Energy was the only brand to earn five-star ratings for value for money and overall customer satisfaction.
Click here to read our customer satisfied ratings for batteries in full.