One in three Aussies fail to measure the amount of laundry detergent they pour into their washing machine and probably use too much.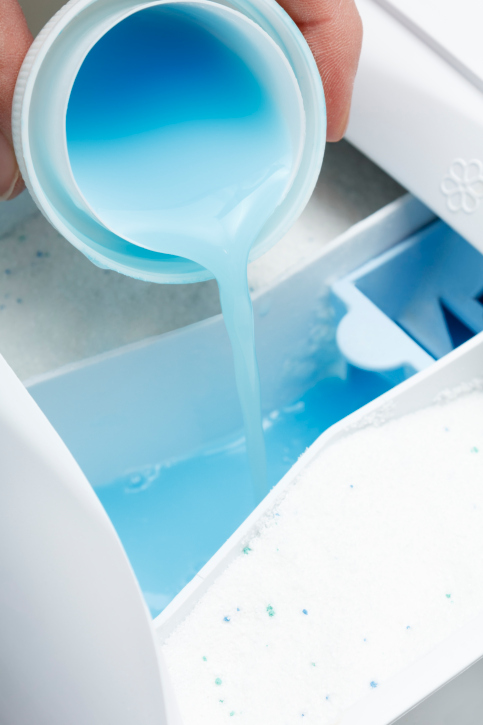 Canstar Blue surveyed more than 2,500 adults and found they spend an average of $12.52 on laundry detergent. But many will need to replenish their supply more frequently than they should, with 33% preferring to 'wing it' rather than follow measuring instructions and 31% conceding that they probably use too much.
Head of Canstar Blue, Megan Doyle, said those who use liquid detergent are the most uneconomical.
"Forty-percent of consumers who use liquid detergent don't measure the amount they use, compared to 27% of those who favour powder," she said. "Liquid users also pay slightly more to do their washing, so they are being particularly wasteful.
"Some people clearly don't give much thought to the process – they just throw the detergent into the washing machine and away they go. Using too much detergent is unlikely to damage your clothes or washing machine, but it will hurt you in the hip pocket over time. Follow the guidelines and save yourself a few dollars."
Consumers who use laundry powder were found to spend an average of $12.07 on their purchase, while those who use liquid spend an average of $12.84. What drives their satisfaction also varies slightly.
What do we want from laundry detergent?
| | | |
| --- | --- | --- |
| Drivers of satisfaction |  Liquid | Powder |
| Quality of clean | 27% | 34% |
| Value for money | 16% | 15% |
| Feel of clothes after wash | 28% | 16% |
| Number of washes | 15% | 17% |
| Smell | 9% | 10% |
| Environmental friendliness | 5% | 8% |
Source: www.canstarblue.com.au Laundry Powders survey 2015, conducted by Colmar Brunton
They may be more wasteful, but liquid-users (54%) are more likely to always buy the same brand of detergent than powder-users (49%), the survey found. But those who opt for powder (28%) are more inclined to buy the cheapest product available than those who reach for liquid (24%).
Which laundry detergent is rated highest?
Survey respondents were asked to rate their laundry detergent across a range of categories. Earth Choice topped the liquid detergent ratings for overall satisfaction, while ALDI Almat was the highest rated laundry powder.
It is the second time in five years that Earth Choice – from Natures Organics – has won the award for laundry liquids, and the third time that ALDI has picked up the the prize for laundry powders. The two brands have performed consistently well across Canstar Blue's home cleaning product categories since the ratings began in 2011, said Mrs Doyle.
"The two brands always stand out from the crowd," she said. "Natures Organics has enjoyed notable success in recent months, with Blast Ultra Plus winning our award for dishwashing liquids in January. ALDI also scored favourably in that category and consistently rates highly across all our home cleaning products.
"Consumers are convinced that both brands offer the perfect balance between quality cleaning and value for money."
Click here to read more about our home cleaning product ratings.