For some, the winter months are the perfect time of year. Your bed feels comfier, your winter wardrobe turns heads and you live for snuggling in front of a fireplace with a good book and a hot drink. For others however, winter is the bane of their existence, with freezing cold winds that make your nose go numb and the hot water runs out because everyone in your house is trying to combat the cold snap. But unless you can travel anywhere around the world just to avoid the low temps, it's pretty impossible to escape the winter chill.
And while other nations may laugh at what exactly constitutes as a 'cold month' in Australia, there are a number of things you can do to help keep your house in working order and make the season a more enjoyable time for all. Read on to find out how to beat the cold and roll into spring with this Canstar Blue guide.
12 ways to get your home winter ready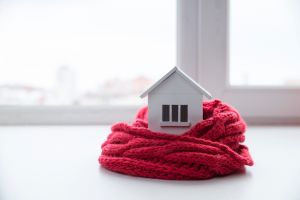 Here are 12 ways you can get your house winter ready before you look to hibernate:
Seal doors and windows
Tidy up your lawn and garden
Inspect and maintain your car
Check smoke alarms
Clean air conditioner
Clean and maintain your pool
Update bed linen and blankets
Check drainage, roofing and pipes
Keep your pets warm
Prepare an emergency storm kit
Cover flooring for better insulation
Check your heater and energy provider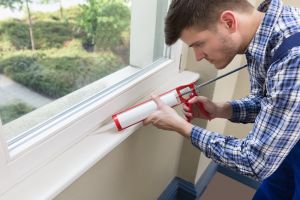 Seal doors and windows
When winter rolls around, most of us will turn to our heaters to give us solace against the drop in temperature, but while your heater may be doing its job perfectly, your windows and doors could be the ones letting down the team. As a house ages, cracks around window and door frames start to appear, giving warm air a chance to escape, or cold air a way inside. Inspecting and repairing gaps, breaks or splits around frames can help you keep warm, and save your heater from working overtime. You can also purchase door seals and strips from hardware stores such as Bunnings and online retailers, allowing you to prevent air from escaping underneath your door.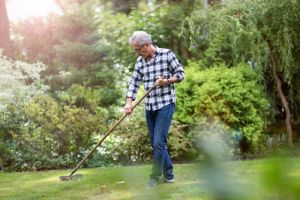 Tidy up lawn and garden
Everything seems to slow down during winter, including how much your lawn and garden will grow during the colder months. And because you'll likely prefer to be snuggled up inside rather than out in the chilly wind mowing the lawn or weeding the garden, it's best to tackle your outside jobs before the weather turns in order to save yourself down the line. Cleaning the autumn debris, spreading some winter fertiliser and trimming low hanging branches from surrounding trees can ensure that not only does your garden come out the other side ready for spring, but your house is also likely to remain more safe during winter storms.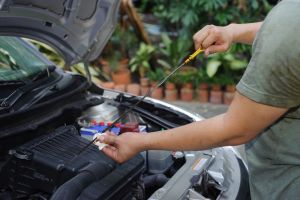 Inspect and maintain your car
The cold months are not just tough on us, but our vehicles as well, particularly if you park outside. While the majority of Australians won't have to deal with snow and ice, there are still a few key things that you should be taking care of during the colder months. This includes checking your water levels and making sure all your headlights and brake lights are working, your tyres are pumped and that you have enough tread to keep you safe on wet roads. If you're in a climate that's prone to frost, investing in an ice scraper can also help you get the day started much easier.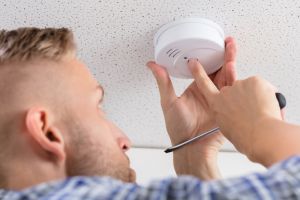 Check smoke alarms
With winter comes heating, and with heating comes the increased danger of fire and smoke. So, it's important to make sure your smoke alarms are all in working order to ensure you and your family are safe this winter. While you should always outsource this job to a professional if you need a replacement, you can still test the alarm yourself by holding down the 'test' button and waiting for the alert tone. This will indicate whether the battery and the alarm itself are still operating as they should be.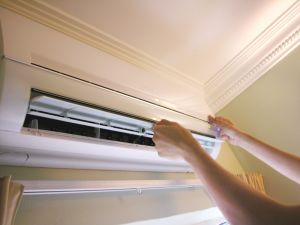 Clean your air conditioner
With many air conditioners equipped with heating capabilities, and often used all year round to both cool and heat your home, there won't be many days where it gets a day off, meaning your air con unit may be full of air-blocking particles and dirt. Not only does this mean that more dirt and particles are being blown around your room, but your air conditioner system will have to work harder to navigate the potential blockages in the system itself, which may be costing you on your energy bill. As a result, taking some time to clean the filters can ensure your system is working efficiently and the air being pumped around your house is cleaner.
Prepare your pool
While not relevant to all of us, for those who have a pool, the upkeep is a key factor in enjoying the water when summer comes around. Unless you've invested in a heated pool, chances are your pool won't see much action in the cooler months, making it a perfect time to empty and clean. Ensuring that your pool has the correct pH levels, and investing in a pool cover will keep your pool sparkling for when you're ready to dip your toes in.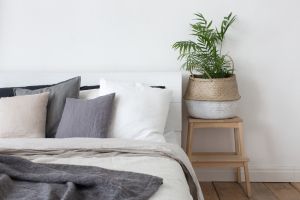 Update bed linen and blankets
Unless you feel the cold all year round, chances are your blankets and warmer bed linen has been left in the cupboard for the past few months, meaning a quick inspection and wash may be in order before you chuck them on your bed. Similarly, if your bed linen is looking past its use-by-date, it may be time to invest in a new set, as you don't want to be waking up in the middle of the night freezing because your blanket isn't getting the job done. Alternatively, you can also invest in an electric blanket for when the nights really get chilly.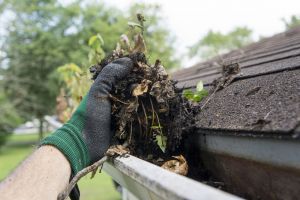 Check drainage, roofing and pipes
Much like getting your lawn in order before the cooler months, inspecting your roof and all the runoff pipes for blockages and breakages can save you some heartbreak when the winter storms come around. Cleaning your gutters as well as downpipe filters can also help with water runoff, as well as keep your tank water flow (if you have water tanks installed) healthy and working properly.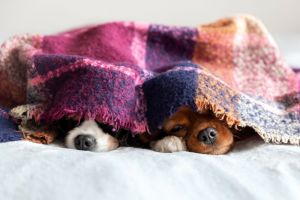 Make sure you keep your pets warm
You won't be the only one in your household that will feel the temperature shift, as your four-legged friends will also feel the nip in the air during the cold months. So, make sure to have winter coats and some blankets ready for your animals to get cozy during the cold months. However, since some breeds are built for cooler climates, check with your local vet before forcing them into winter clothes to avoid causing any distress or discomfort.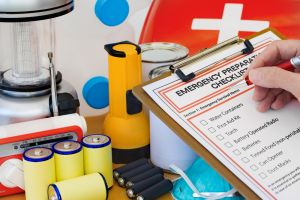 Prepare an emergency storm kit
Australian storms are can be pretty serious, regardless of which part of the country you're in. As a result, having an emergency storm kit on hand and ready to go in case of a blackout or storm damage can make things a bit more bearable in an otherwise stressful session. But with storms running on their own schedule, having a storm kit ready to go all year round is also the best way to stay prepared.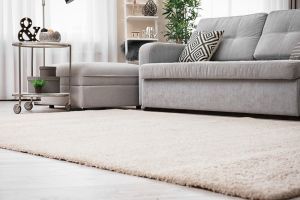 Cover flooring for better insulation
Nothing quite wakes you up in the morning like a cold floor. Even with a pair of socks, the cold somehow manages to creep in. But through strategically placing eye-catching rugs and floor coverings, not only do you get a new aesthetic for your room, but you also get some reprieve from chilly floorboards. Floor coverings such as rugs can additionally improve insulation, making your room feel and stay warmer.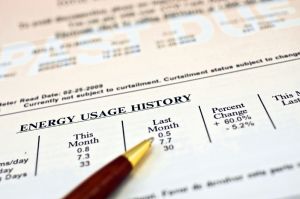 Check your heater and energy provider
Like your air conditioner, inspecting and cleaning your heater before you pin all your heating hopes and dreams on them will ensure your home heats up in no time. Additionally, investigating energy providers can also save you on heating costs, which is a good option no matter the time of year.
While we can't blame you for wanting to stay under the covers during winter, tackling the jobs from the list above can help you keep your house warmer and safer during the cool months, as well as potentially saving you money ─ and that's worth getting up from under the blankets for.

Picture credits: NinaMalyna/shutterstock.com, Kishivan/shutterstock.com, Andrey_Popov/shutterstock.com, pikselstock/shutterstock.com, NUTTANART KHAMLAKSANA/shutterstock.com, pling/shutterstock.com, oneSHUTTER oneMEMORY/shutterstock.com, Demkat/shutterstock.com, Indy Edge/shutterstock.com, Fotyma/shutterstock.com, Pixsooz/shutterstock.com, Africa Studio/shutterstock.com, RoadRunnerDeLuxe/shutterstock.com