Roofing is vital to a comfortable living space. Plus, they add a unique sense of charm and character to your home. But when it comes time to renovate, the humble roof is often neglected in favour of a fancy new kitchen, bathroom or entertainment space.
Whether you're building a new home or renovating, you'll eventually need to make an important choice – metal or tiled? Each material has its own unique pros and cons, so it's worth doing your research before you make the final call. To help you out, let's focus on the different elements of these roofing materials and how to choose the perfect design.
Lifespan
How long your roof lasts depends on the material and installation quality, long-term maintenance plan and your local climate.
Metal roofing is popular for its strength, durability and long lifespan. Lasting anywhere from 40 to 70 years, the intelligent multi-layered design and top quality finish helps prevent corrosion, peeling and flaking. For extra peace of mind, companies like BlueScope Steel offer extended warranties of up to 36 years.
Different stone tiles last longer than others. Slate and concrete can last for an impressive 50 to 100 years, while clay typically lasts for 40 to 60 years. Keep in mind, while tiled roofing does last longer than metal, they are heavier and require professional installation.
Increased Property Value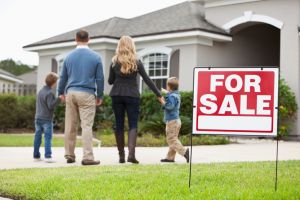 New roofing may not be the most 'sexy' renovation idea. But research suggests they do wonders for the value of your home.
According to Remodelling Magazine's 2018 Cost Vs Value Report, roof replacements can boost the market value of your home by $14,000 to $18,000.[i] With this increased property value, you can recuperate up to 68.4% on the total cost of installation – that's more money-for-value than a major kitchen remodel or backyard patio.
While these statistics are based on the American property market, Aussie homeowners can reap similar rewards.
Cost
When it comes to calculating the cost of a metal or tiled roof, there's no 'one-size-fits-all' answer.
Tiled roofing is typically more expensive than metal roofs. Not all tiled roofs cost the same though, concrete roof tiling can range from $40 to $60 per square metre, while terracotta tiled roofing can range from $80 to $110 per square metre. For steel roofing, the average cost per square metre can range from $50 to $70.
Of course, these estimates will vary based on the size and complexity of the final roof design. If your rooftop design is particularly complex, individual tiles will need to be measured and laid in specific patterns – this will increase the cost of labour.
Curb Appeal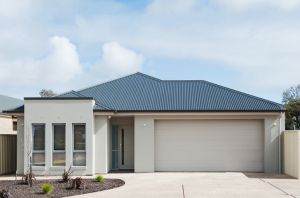 Whether you prefer a metal, steel or tiled roof depends on your personal taste. However, depending on the style of your home, some designs may be more suitable than others.
For example, the clean and straightforward lines of metal roofing may complement a modern home. While the traditional look of tiled roofing may suit a more an older or 'federation-style' home. In fact, some metal roofing has been designed to replicate the style and pattern of traditional tiled roofing.
Also, keep in mind the styles and trends of other homes in your area. Is your street mostly made up of new or old rooftops? Are they tiled or metal? If you want to stand out from the crowd, an original design will certainly impress your neighbours and potential buyers.
Insulation
New roofing can greatly reduce energy costs and regulate the indoor temperature all year long.
Tiled roofing typically provides better resistance from direct sunlight than metal. However, you can still insulate metal roofs with a protective coating and install sarking between the metal sheets and timber.
Another factor to consider is the colour of your roof. Whether you have metal or tiled roofing, darker roof colours absorb more temperature – which will increase the cost of insulation and cooling.
Finding the Right Rooftop for You
Shopping for the perfect rooftop design can be overwhelming. For advice on choosing the right roofing solution, speak to a licensed installer in your local area. Most companies will be happy to offer an obligation-free design consultation and quote on the spot.
Be sure to collect and compare quotes from different providers. And don't immediately settle for the cheapest quote either! These providers may use inferior products or installation methods to cut costs.
From there, you can choose a provider who will satisfy your vision on a reasonable budget and offer peace of mind with a manufacturer warranty.