Can you put a price on companionship? If you can, it seems the going rate is about $1,350 a year for Australian pet owners.
According to the RSPCA, Australia has one of the highest rates of pet ownership in the world, with about 63% of households owning one or more of an estimated 33 million pets in the country – way more than there are people.
In an industry worth about $8 billion a year, Aussies are showering their pets with gourmet food, protecting them with insurance, and even pampering them with things like reflexology, acupuncture and hydrotherapy.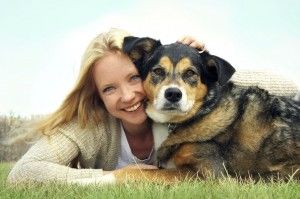 A Canstar Blue survey shows Aussie pet owners are spending an average of $26 a week on their pets, with those in Victoria splashing out the most ($29) and South Australians the least ($22). And it seems the younger you are, the more you are likely to spend big, with Generation Y forking out a whopping $30 a week – or $1,560 a year – on their precious pooch or friendly feline. Gen X are not far behind on $29, while Baby Boomers part with $23 a week.
Most owners will happily tell you their pet is worth every cent – our furry friends are usually loyal, trustworthy, great companions and even better with children. Research suggests that pets can also improve their owner's overall wellbeing and health, not least because Fido is likely to drag you out for "walkies" twice a day.
RSPCA data shows that dogs are the most common pet in Australia, with 39% of households owning at least one. Our own research shows they are also the most popular, with 65% of our survey respondents declaring dogs their favourite pet, ahead of cats (22%), fish (5%), birds (2%) and guinea pigs, rabbits and horses (1%).
There are estimated to be 4.2 million pet dogs in Australia – 19 for every 100 people. But it seems that even man's best friend can be annoying at times, as only 16% of our survey respondents declared no disadvantages to owning a pet. Veterinary bills, the normal weekly costs and the cleaning associated with having a pet are among the most complained-about aspects of ownership. As many owners will tell you – including 42% of those we questioned – finding someone to look after your pet while you're away from home can be the biggest problem of all.
Weighing up the positives and negatives will be a major part of the decision-making process for any prospective pet owners. There's little doubt that a cute, tail-wagging puppy is going to put a smile on your face when you get home after a hard day's work. But can you guarantee you'll always have the time and energy to feed it, walk it and clean up after its mess, 365 days a year? Owning a pet is a huge responsibility and making up your mind about whether to buy one or not is a big decision.
The RSPCA claims around 1.1 million Australian households are planning to get a pet in the next 12 months, so if you're one of them, think carefully.
If you don't, you might end up letting your kids decide for you.