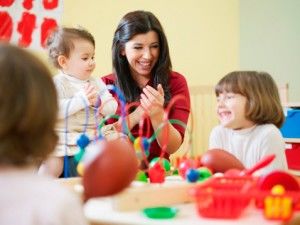 Every parent wants the best for their children – but are some mums and dads in danger of asking a bit too much from their childcare provider?
In a recent Canstar Blue survey on childcare, 60% of parents told us they want staff to do more to educate their child, rather than just look after them.
Spending an average of $80 a day, 40% of parents also had concerns that staff don't pay enough attention to their child, while just under half said their child has returned home from childcare with bumps and bruises.
Most parents would expect their child to suffer the occasional trip or knock – particularly if they spend eight hours a day or more in childcare – but what they wouldn't expect is for their child to suffer a "serious injury" in the care of trained staff. However, that's exactly what 22% of parents told us had happened. It's worth pointing out, however, that one parent's idea of a serious injury is probably different to another's.
But despite those concerns, a significant 84% of parents said they were happy with the care their child receives.
Goodstart Early Learning picked up our Most Satisfied Customers Award for childcare centres and our findings recently featured in a special report on Channel 7. You can watch that below.