With many of us now old-hands at working from home, those small things that didn't bother you to begin with are now starting to become irritating. That leaky tap in the kitchen, that one neighbour who always has music going, and the amount of cords you have in your home office are now all big problems. But while the others may need a bit more effort to solve, your cord problem can be solved by one solution – wireless technology. In this guide, Canstar Blue looks at some of the brands and models that offer wireless technology for your home office needs, including mouse and keyboard, headphones and printers.
What is wireless technology?
Wireless technology essentially means technology of any type that is utilised without being connected by cables or wires, ranging from garage door openers to portable music speakers. Wireless technology works by using electromagnetic waves to communicate information between devices, instead of this information travelling through wiring or cords, making them more convenient.
Wireless gadgets for your home office
There are various types of wireless gadgets tailored to working environments, with keyboards, printers, scanners, headphones and the humble mouse some of the most popular items. Look below for a breakdown of each wireless gadget, and what you should consider before buying.
Keyboard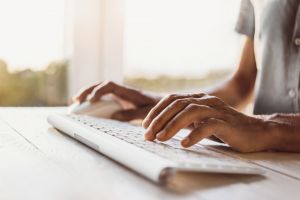 Keyboards are a core attachment for any PC, as for a long time those uncomfortable wired keyboards would restrain users and be terrible mobility-wise. Fortunately, wireless keyboards are now the go-to option and are readily available in stores such as Officeworks, JB Hi-Fi and Harvey Norman, along with computer retailers.
The wireless keyboard offers much more flexibility then its wired counterpart, with most wireless keyboards designed with a maximum operating distance of roughly 10 metres. This gives users increased mobility and takes away the messy cords, meaning you're not restricted to just your desk.

Printer-Scanner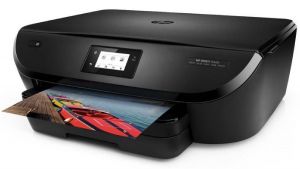 A printer-scanner is a combo device that utilises both printing and scanning features to give users a useful all-in-one wireless gadget. There are various types of wireless printer-scanners tailored for differing purposes, as they usually differ in printing styles, with inkjet and laser being the most popular options. Printer-scanner combos can vary immensely in resolution capabilities and overall quality, as high-resolution printer scanners are usually wireless and can undertake larger workloads.
Wireless models also mean that you can set up larger units wherever you have the space, as well as ensuring that you aren't tripping over cords by connecting the unit to your computer. Brands such as Harvey Norman, The Good Guys, Big W and more have wireless printer scanners available for purchase, as do printer and computer retailers.

Headphones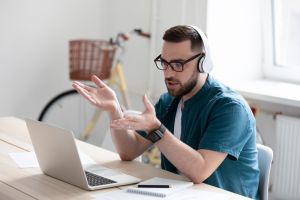 Wireless headphones are arguably one of the biggest step-ups in terms of wired-to-wireless technology, offering capabilities such as noise-cancelling to help you from being distracted, comfortable padding for long working hours as well as increased sound quality for those online meetings. And with good quality headphones comes good quality tunes, ideal for those who prefer to work with music playing.
Brands such as Sony, Kogan and JB Hi-Fi have wireless headphones available to buy, with multiple brands offering their take on this popular wireless gadget. With quality headphones being integral for online conferences and noise-cancellation, wireless headphones offer users with the perfect sound system for your ears!

Mouse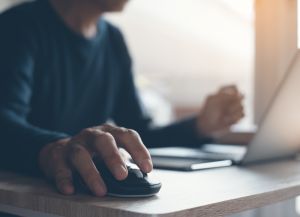 Wireless mouse devices are a great addition to any home office as they provide portability and freedom of movement. While gamers sometimes prefer a wired mouse for its responsiveness, the wireless mouse is perfect for people looking for a mouse that excels in normal, everyday movements.
A wireless mouse can come in many designs, as brands such as Target, Officeworks and Scorptec offer numerous wireless mouse devices that may fit the bill, with plenty of other brands moving in on the wireless mouse market.

Why should I go wireless?
There are many benefits with going wireless, as one of the biggest advantages of having a wireless working space is (surprisingly) the massive decrease in cords and wires, giving you more space to work and play. The wireless gadgets mentioned all provide their own unique and various features suited for different jobs and working environments, as your choice of wireless devices is ultimately down to your preferences, needs and budget.

Photo credits: fizkes/shutterstock.com, Daxiao Productions/shutterstock.com, Kite_rin/shutterstock.com, techradar.com, TippaPatt/shutterstock.com